Free Website Builder a.k.a Zacky Website Builder
A good free website builder can help you significantly for the easy creation of your new website. The website builder lets you build the "skeleton" of the site almost automatically, without writing or editing any code manually. Website builders are accessed online, so you can make changes to your site from any computer, without the need for downloading and installing software on your machine.
Website builders are intended for the majority of Internet users who want to launch their own websites, but don't have technical skills. For that reason we offer our clients free website builders as part of our hosting packages, so they can launch all kinds of websites in no time with minimum expenses. To facilitate our users we also offer in-house developed Control Panel for the management of their hosting account, free 1-click script installer and devoted 24/7 support.
Build a website in 4 easy steps:
Step 1
Choose a Website Template:
Most free website builders work in a similar way. For most of them you can use all kinds of free templates. Going through all the various categories of website templates will help you to easily choose the best one to match your site's content and ideas. Thousands of different website templates are available online. The template you've chosen initially can be changed at a later time.
Most site builders let you choose, depending on your content, from different types of pre-made pages (e.g: Homepage, Custom page, Contact form, Error page etc.) that can be further modified. At this stage of your website creation, pre-formatted content is added on all pages. Remember to replace this text with yours later. The website navigation is to be arranged by the page names. You can add more pages or delete existing ones, you can also change your page's names, order, navigation etc.
Step 3
Enter Website Information:
On step three enter a text for you site's Title. The title of a website is the text displayed on the top left bar of the site visitor's browser. This can be changed later on as well. Here you will be asked for your username and a valid email address, the last one will be used for contact details on your website.
Step 4
Preview, edit and finish the website building process:
The fourth and final step is the completion of the website. Click on "View Website" to visit what you have just built. Edit the website template, pages or anything you do not like. Write text content on each page, using the menu for page editing. You can upload any kind of content, install plugins, and optimize your website.
One Click Installer a.k.a Zacky App Installer
Zacky App Installer is a FREE 1-click software application installer. It includes many of the most popular software applications: Wordpress, Content Management Systems (CMS's), Web Site Builders, Blogs, Discussion Boards, eCommerce Solutions.
Zacky App Installer is your helpful assistant – no technical knowledge required! The easiest Free Script Installer!
(all software can be installed on our paid environment for free)
Install WordPress or Joomla within 5 minutes for free!
The WordPress CMS is an indispensable tool for every beginner who wants to create a personal web blog. It is a personal publishing script that enables you to customize your blog, upload, categorize, and tag photos. It also has numerous privacy options, SPAM protection, etc. to get your web blog up and running with minimum effort and no costs.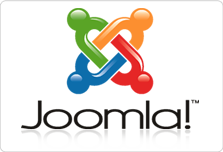 The Joomla CMS is an easy-to-learn publishing platform with powerful content management features. It supports numerous services such as document management, eCommerce engines, email newsletters, forums, blogging software, etc. Joomla CMS is adequate for starters and advanced users.