Ecommerce Hosting.
Secure managed web hosting for your online store
Performance-oriented solution for anyone that wants to create an online store.
Create Your Online Store With Ease
Choose the Best Ecommerce Hosting Plan.
Building an eCommerce Store
Ecommerce Hosting.
There are two primary factors you need to search for when you're looking for the ideal eCommerce hosting provider: speed and reliability.
There are tons of other features, facts, and stats to consider as well, but if your eCommerce web host doesn't offer speed or reliability at the end of the day, you are unlikely to make a successful eCommerce store at all.
Hosting is the foundation of your eCommerce site. It directly affects the loading speed of your site, which affects your customers and revenues immediately.
Before you buy, you have the chance to try our – sign up is easy and fast for your convenience.
We offer a 30-day no-questions-asked money-back guarantee on our premium plans.
With this hosting you also get from 2 to unlimited websites that you can create and manage.
We provide 24/7 Technical Customer Support over ticketing system and guarantee 1 hour response time
power your online store
Best Hosting for Ecommerce.
Elgg Hosting offers an extendable system of views. It allows plugins to work with application's presentations and build complex custom themes. The access control system allows applications to build content access policies and also create private networks and intranets.
When you create your website you can closely monitor and manage the network's privacy settings. Through your profile, you'll be able to link to other users resources.
Of course, the support you'll get will be 24/7 available for you, fixing any problems you may have, responding to questions and requests, and kindly offering help of any kind considering your account.
It's a power that you need, your website needs, and your hosting will provide.
high-performance is now called
Ecommerce Hosting.
While it is essential to have a quick website, you also need to choose a web hosting company that you can rely on. If your website becomes unavailable due to your hosting company, that's a missed opportunity and, more significantly, you're losing income from your eCommerce store.
Our company is well-established for its reliability, and we provide a 99.9 percent uptime guarantee. You can test our service risk-free for 30 days. If you are dissatisfied in any way, we offer a 30-day money-back guarantee.
here is why it is worth it
Best Ecommerce Hosting Advantages.
The best in the website hosting industry. We continuously optimize our servers for speed and reliability.

Hosting with Elgg gives you a chance to manage from 2 to unlimited databases with space from 50 to unlimited MB!

Using best Elgg hosting your site gets higher performance and optimized speed for your website.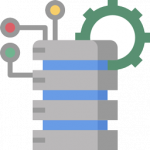 Our servers are optimized to specifically run all websites that are created with Elgg web hosting.

Security is crucial when it comes to website management. Trust hosting services with additional safety measures.

Using best Elgg hosting your site gets higher performance and optimized speed for your website.
Every Website Matters for us
You Have Our Full Support.
Communication Oriented
High Technical
Expertise
Top Rated
Available 24/7
It takes just a few steps
Are You Ready?

The first step is clear. Sign up for Elgg Hosting and get ready to start your journey in creating the best website for your needs.





Install eCommerce Platform
Installing your preferred Ecommerce platform is quick and easy. Using our automatic one-click installer will help you complete the installation process in minutes with just a few clicks. You don't need to take extra actions. Everything is waiting for you.


That's it! You are ready to launch your website, to start working on your ideas, and to achieve everything you want.





Where Ideas Turn Into Websites