AWARDSPACE.COM Awards
AWARDSPACE.COM has won numerous awards for offering one of the best hosting services from several of the top web hosting critic sites. On this page we present all of our awards under the AWARDSPACE.COM Awards section.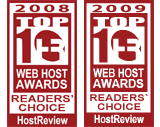 HostReview.com TOP 10 Readers' Choice Award
We are proud to have received the top 10 Readers' Choice Award 2008/2009 from HostReview. They are the leaders in the industry of ratings for Hosting companies globally.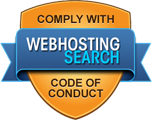 Web Hosting Code of Conduct
It is an honor for AWARDSPACE.COM to be listed as the most trusted hosting provider on one of the biggest hosting directory sites. We meet all the requirements of hosting code of ethics.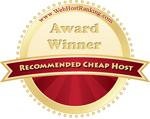 Recommended Cheap Host Award
Webhostranking.com is an independent resource for finding the most reliable and affordable web hosting services. We are glad to receive the Recommended Cheap Host award.
 

Top 5 at Absolutely-free-hosting.com
Absolutely-free-hosting.com is an editorial reviews-driven web site that provides access to the best free host on the Internet.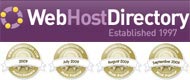 Web Host Directory Top 3 UNIX Web Hosting Award
With over 10 years of expertise, Web Hosting Directory provides a neutral site for companies that offer hosting products, giving awards only to those that exceed the industry standard.

Top 3 Hosts at 1webhostreview.com
1webhostreview.com is an independent editorial and user review site which features many of the leading sites in the web hosting industry.