In this tutorial, we're going to show you how to use the Zacky Website Builder service.
What is the Zacky Website Builder?
The Zacky Website Builder is a drag & drop tool that allows anyone to build and design elegant, fully-branded websites.
Our website builder requires no coding/scripting skills and is extremely easy to administer. It offers an easy-to-use visual content editor and comes with a large variety of templates.
How Can I Create a Website Using the Builder Tool?
You can set up a website with our Zacky Website Builder in 7 easy steps:
Sign in to your AwardSpace Control Panel.
Visit the Zacky Website Builder page.
Click on the Create a new Website link.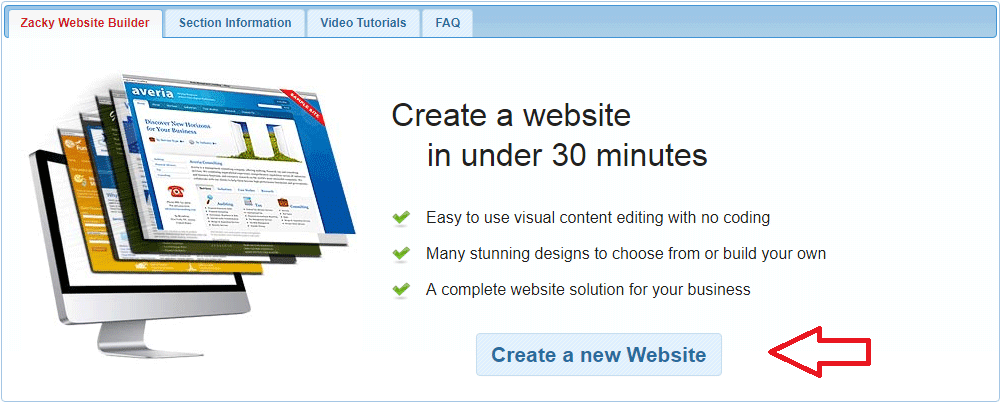 Choose a website builder plan that suits your needs.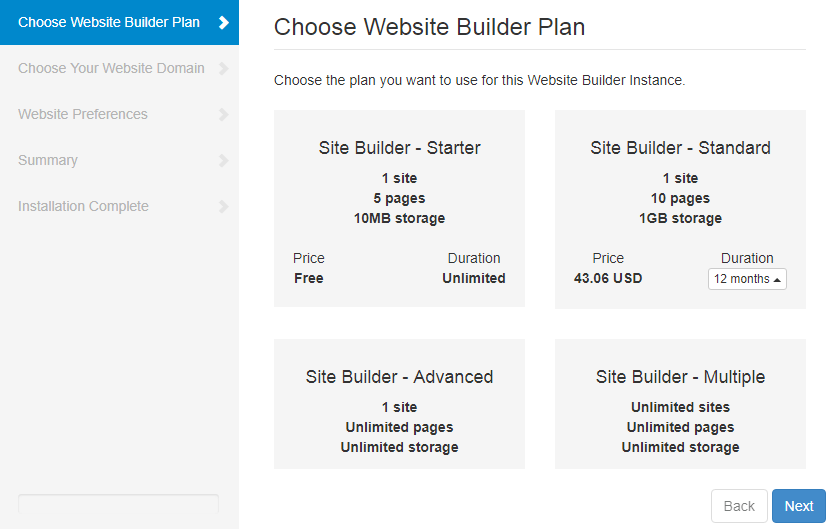 Specify your domain/sub-domain name from the Use an existing domain/subdomain in my account drop-down menu list.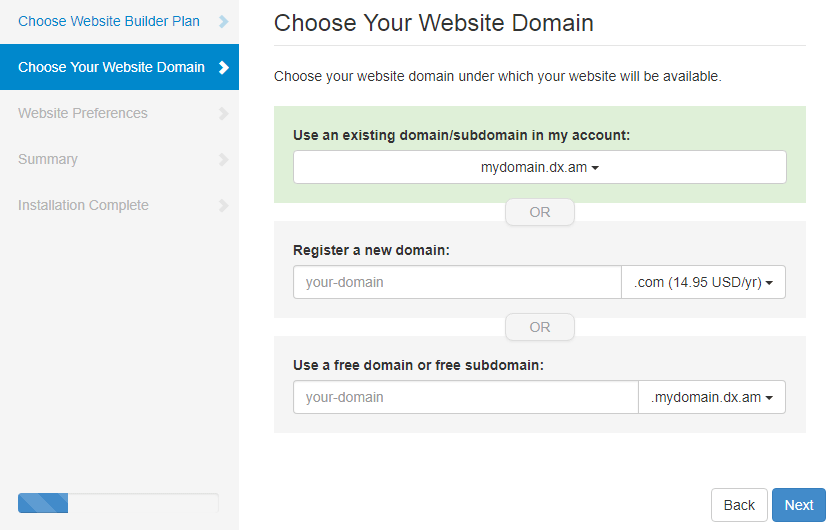 Enter your website title in the Choose your Website Title field and press Next.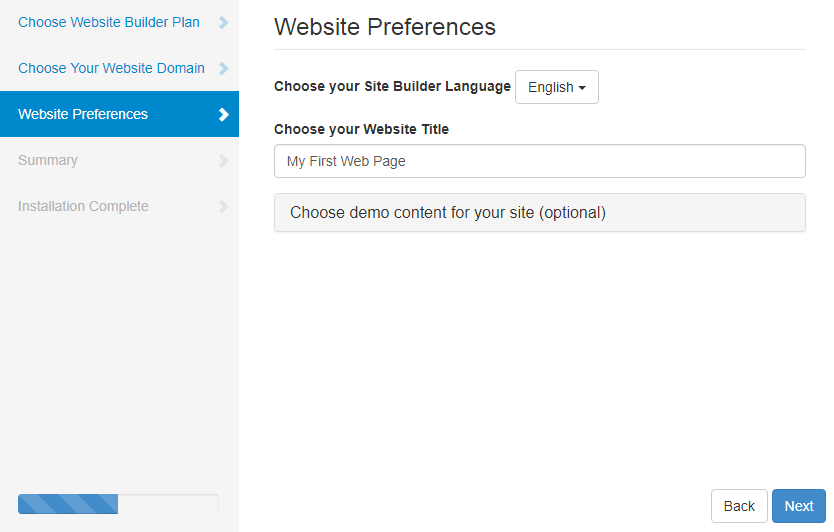 Finally, click Launch Your Website.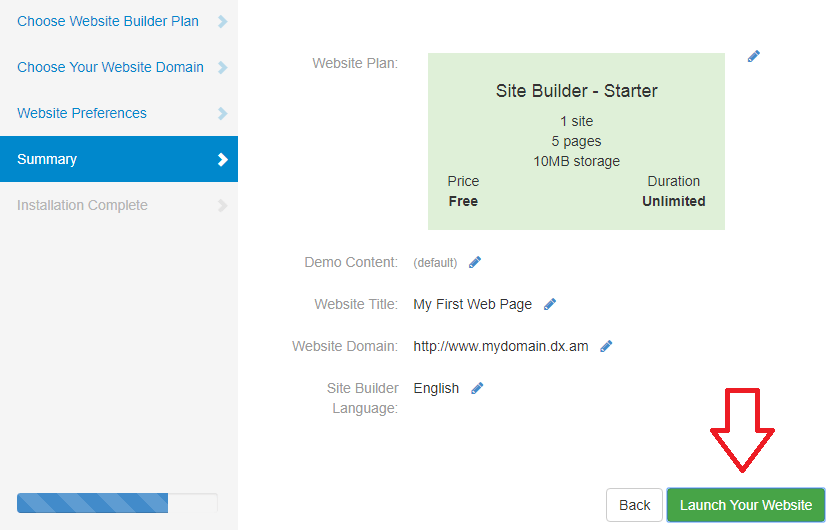 After a successful installation, you will receive a confirmation message from our system.
How Many Website Builder Plans are Currently Available?
The Zacky Website Builder plans (and their features) provided by AwardSpace are listed below:
Starter – 1 site, 5 pages, and 10MB storage.
Standard – 1 site, 10 pages, and 1GB storage.
Advanced – 1 site, unlimited pages, and unlimited storage.
Multiple – unlimited sites, unlimited pages, and unlimited storage.
How does the Zacky Website Builder Compare to the Content Management Systems?
The Zacky Website Builder works on a platform that differs from the regular shared hosting. With our website builder, you can manage the website only through the administrative interface using the in-line page editor and you cannot change the pages of your website by managing the code inside your files, which is something you can do with the Zacky Tools Installer CMSs. This may be considered a negative or positive depending on your personal skills and knowledge.
Pros and Cons of the Zacky Website Builder and the CMS Available on the Shared Hosting Platform
Here are few of the main pros of Zacky Website Builder over the shared hosting CMS:
User-friendly website building interface that requires no technical knowledge and/or previous experience with website development and deployment.
Organizing page elements using "drag & drop" method and modifying page texts in-line.
Once the website is created, you do not have to update plug-ins or themes on a regular basis to fix future security or compatibility issues.
Some of the main cons of the Zacky Website Builder in comparison with the shared hosting CMS are:
Very limited control over the actual website files (only download available with some of the paid Zacky Website Builder plans) and very limited scripting options.
A fixed amount of themes and plug-ins, which is extended at a slower rate, when compared with freeware CMS projects.
When Does the Free Site Builder Plan Expire?
Currently, the Starter Zacky Website Builder plan has no expiration date and we plan to keep it this way for as long as we can. If you wish to support us, we would really appreciate it if you upgrade to a paid subscription.
Do You Offer a Free Trial?
All premium website builder plans have a trial period of 7 days, during which you can test the service before you buy it. Once the trial period ends, your website and admin area will be suspended until you pay the full subscription fee.
Is the Site Builder Subscription Part of the Shared Hosting Plan Services?
The Zacky Website Builder is a stand-alone service, which runs separately from our Shared Hosting servers. For this reason, the Zacky Website Builder plans are provided as an optional service, which is not included within our Shared Hosting plans.
Can I Upgrade or Downgrade from 1 Site Builder Plan to Another?
With the current setup, the Zacky Website Builder only supports upgrades to superior plans. Downgrades are not supported by our system in order to avoid data loss or website corruption. If your Site Builder plan expires, it cannot be reverted to the free Site Builder plan.
How Can I download my Website Builder Creation?
If you wish to back up your Zacky Website Builder creation, you would need to use a third-party application called HTTrack Website Copier. HTTrack Website Copier scans your website and downloads all your website pages and their content to your computer.