Create Your WordPress Website With Ease
Get the Best WordPress Hosting Plan.
WordPress is probably the best solution for website creation. Especially for people who have never created a website before. The CMS (Content Management System) offers a vast number of pre-created designs, known as themes, and functional add-ons, known as plugins.
With all the free themes and plugins that are facilitating the process of website creation, your online endeavors will be become as easy, as possible.
The truth is that although a complex WordPress website, might take some time to create, a simple blog, eCommerce Shop, a Business Card website, and other small projects, could be up and running in a matter of minutes.
On top of the fact, that our WordPress hosting is a service precisely optimized for the CMS, all your websites hosted on with us will get free SSL Certificates, and blazing fast loading speed.
What is more, we are proud of our customer support team, which is always ready to help you with any WordPress or other technical problems you might have.
Shared Hosting
Create a WordPress Website.
Best Content Management System
Why WordPress?
Building a website with WordPress is as easy as it gets. Period.
By using WordPress, you will have thousands of free themes and plugins at your disposal.
The CMS is in the best possible cycle. The thousands of open source (free) elements, make it more and more popular. And the more popular it becomes, the more free themes and plugins will be created.
What is more, the high demand has created a numerous WordPress Tutorials. Not only that but there are tons of free tutorials on the web, such as ours, that it's practically inevitable to build the site you want even if you have never made one.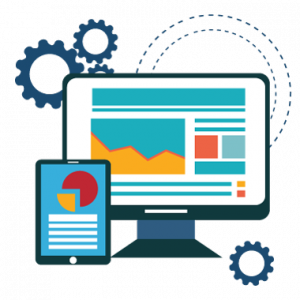 WordPress Optimized
Our WordPress hosting service is the perfect place for your WordPress website to be hosted. We've optimized the service so that the loading time of your WordPress is minimized as much as possible.
What is more, your WordPress website will be ready and waiting for you in a matter of minutes. You'll be amazed by how fast our Zacky Installer will create every needed file for you to start your website as soon as possible.
All of our WordPress Hosting users are located on servers that are separated from the Shared Hosting ones. Doing so, allowed us to optimize these servers, so all WordPress websites hosted on them will perform better, as opposed to the standard shared hosting service.
WordPress Tutorials
Even though managing WordPress is a relatively easy task, we figured that people are coming from different walks of life, and thus, their expertise will be on a different level. Especially when it comes to such a complex task as website management.
With these facts in mind, we've created the WordPress Tutorials section on our website.
Our tutorials are covering a broad set of WordPress related topics. By following them, you'll be able to create a WordPress based website in a matter of 40 minutes, even if you have never used the CMS beforehand.
Furthermore, we'll never consider our WordPress Tutorial "completed". Which is to say, we'll continue enriching our lessons on how to use WordPress.
With our WordPress hosting environment and the Tutorials, we are creating for you, you can be sure, that your website will always be on the top of the trends, and will run fast, and fluently.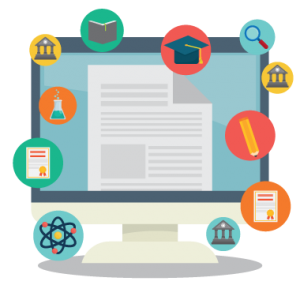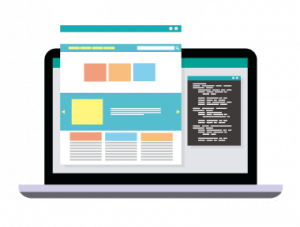 WordPress Themes
WordPress is that famous and widely known CMS, probably due to its ease of use. A crucial part of the success of WordPress is the presence of countless themes, which will make your website look perfect, even if you are not a web designer.
A considerable amount of these themes are not only beautiful and easy to use, but they are also highly customizable and free.
The themes are the central part of the look and feel of your WordPress website. Most of them are, of course, customizable but even if you don't have the time, or skills needed to change the global color of a particular theme, you'll be able to find another one that will better serve your purpose.
WordPress Plugins
Plugins in WordPress are all about functionality. Whatever the core of the content management system lacks, a plugin adds.
The existence of an enormous number of plugins that are so different in functionality, design, and purpose, virtually guarantees that you'll be able to create the website that you want, and need.
A simple personal blog is not a problem. Neither is the website of a small business. The broader the purpose, the higher the complexity of the building process. But WordPress is good as much for the creation of blogs, as it is for an eCommerce shop, a landing page, or a big enterprise.
Most of us are not web developers, and even if you are, most of the functions you might need are already created and presented to you in the form of a plugin. WordPress plugins are, generally easy to use, functional and free.
The functions that you want for your WordPress website to have, are probably a search away.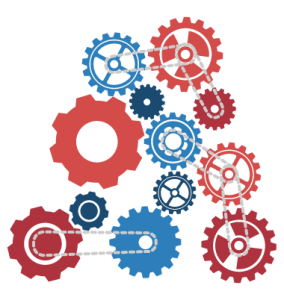 What you get in short
WordPress Hosting Features.
15min. avg. response time
Instant account activation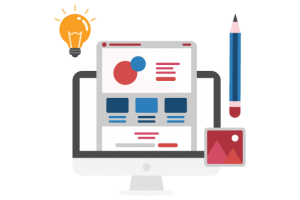 1-Click WordPress Installer
Automatic WordPress Core Updates
It is Easier than you expect
How to Create a WordPress Website?
1. Create a WordPress Hosting Account
To create your WordPress website, the first step is obviously to signup for an account with AwardSpace. You can do that by either going back to the plan boxes, located at the top of the page and choosing the plan you consider the best for you or clicking on any of the conveniently situated all over the page buttons.
2. Install WordPress
Once you've created your WordPress hosting account, you can start the WordPress installation process. It is a fairly straightforward operation. You need to choose the plugins you want to have pre-installed on your website, as well the domain on which you want to install your WordPress.
If you choose to go with Web Pro or the Max Pack WordPress Hosting packages, you can get up to two free domains as well.
3. Enjoy Your Website
Now that your WordPress has been installed, you can customize your blog as much as needed, and enjoy having a website.
Why is it Worth It
WordPress Hosting Advantages.
Performance Oriented
You'll receive higher speed and better overall performance.
WordPress Optimized Hosting
We've created the perfect WordPress Hosting solution.
Easy Setup
You're able to start a WordPress website within minutes.
Secure
We secure your account with a robust anti-virus and anti-spam solution.
Data Backup
There's no danger of data loss with our automatic backup system.
WordPress Tutorials
We do our best to offer constantly updating WordPress tutorials.
Trusted by More Than 2.5 Million People Worldwide
Why AwardSpace?
99.9% Network Uptime
We are continuously optimizing our servers for speed and reliability. We've reached 99.9% average uptime.
24/7 customer support
Our customer support specialists are on standby 24/7 if you're having trouble.
Free website builder
Every client can use our Website Builder and build the site of their dreams!
Data Backup
There's no danger of data loss with our automatic backup system performing frequent backups.
One-Click CMS Installer
With our Zacky Installer, you are going to have your favorite CMS installed in a matter of minutes.
Free subdomains
All customers can register and use a free subdomain(s).
Because Your WordPress Website Matters
Premium WordPress Support.
Our support team has advanced WordPress knowledge.
We are here for you 24/7 and ready to help you even
with the most advanced issues, you might have.
Communication Oriented
High Technical
Expertise
Top Rated
Available 24/7
As Featured by:

Questions You Might Have
WordPress Web Hosting F.A.Q.

Where Ideas Turn Into Websites