Forum Hosting.
Create a Forum for Your Audience
Start with reliable servers and turn a forum into home for conversations.
Create Your Website With Ease
Choose the Best Forum Hosting Plan.
It's Easier Than Ever
Start a Forum.
Creating a community is easier when you have the most convenient space to do it. Everyone deserves to have a voice, to share it, and to be heard. Or in this case, read. Forums were of the firsts socializing platforms where people could share thoughts, themes, talk, ask, or comment.
And with time this hasn't changed. Nonetheless, it has expanded so much, that now it's a great website opportunity.
There are different referrals of what a forum can be – number of different names including a bulletin board, message board or discussion group with various themes.
Whatever it is indicated as, all the members have the opportunity to post topics, that are organized by theme, genre, or other order and are biased upon a certain theme.
Here is why it is worth it
Forum Hosting Services
The best in the website hosting industry. We continuously optimize our servers for speed and reliability.

Forum Hosting gives you a chance to manage from two to unlimited databases with space from 50 to unlimited MB!

Using best Forum hosting your site gets higher performance and optimized speed for your website.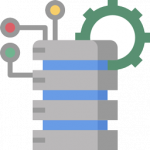 Our servers are optimized carefully to specifically run all websites that are created with Forum Hosting.

Security is crucial when it comes to website management. Trust hosting services with additional safety measures.

Using best Forum hosting your site gets higher performance and optimized speed for your website.
Before you buy, you have the chance to try our hosting – sign up with just your name and email address.
We offer a 30-day no-questions-asked money-back guarantee on our premium plans.
With this hosting you also get from 2 to unlimited websites that you can create and manage.
We provide 24/7 Technical Customer Support over ticketing system and guarantee 1 hour response time
Website Solutions Advanced
Forum Hosting.
When getting to work with phpBB hosting, there are different roles that your users can play. Usually, the most common ones are moderator, administrator, and guest. They have different authority and permission to do different and various things in the forum.
This means that they are organized into a hierarchy. But not also by the roles of the users, but also as the themes are divided by differences. In most forums, there is a central theme and the others are broken down to particular categories or topics where the users actually post or discuss.
Some of the additional preferences users have when you decide to go with the phpBB forums are Private Threads, User Dashboards, Emoticons, Signature, Polls, and others.
Every Website Matters for us
You Have Our Full Support.
Communication Oriented
High Technical
Expertise
Top Rated
Available 24/7
It takes just a few steps
Are You Ready?

The first step is clear. Sign up for Forum Hosting and get ready to start your journey in creating the best website for your needs.

The installing of Forum Software is easy, fast, and simple. You don't need to take extra actions. Everything is waiting for you.

That's it! You are ready to launch your website, to start working on your ideas, and to achieve everything you want.
As Featured by:


Where Ideas Turn Into Websites