Free Web Hosting
JOIN THE #1 FREE HOSTING COMMUNITY!
Join for free with Facebook, Google
or use email:
It's the most human thing to want to share your opinion, to give another point of view, to tell your story. It's even more human to strive to be heard, understood, and appreciated. After all, the latter is why we are all such good storytellers.
What is your story? Why haven't we heard it yet
Your story is equally important whether you are a writer, a photographer, a painter, a businessman, or a serial entrepreneur. It is equally important whether you are a school, a church or a university
AwardSpace's free web hosting is for everyone
You can create your free web hosting account in the matter of a few clicks and have your website in minutes
By using free website hosting everyone can share their story. And as every great tale lives forever, so does our free service
AwardSpace is where ideas turn into websites.
Welcome!
Adless Free Web Hosting
Create Your First Website.
A service that you'll love
Free Hosting Features.
Host up to 4 Websites
With our free website hosting plan, you can host one domainand add up to three free subdomains which are great for blogs, temporary websites or small business websites.
99.9% Network Uptime
The best in the free website hosting industry. We continuously optimize our free servers for speed and reliability.
CMS Installer
With our One-Click Installer, you can install the most popular CMS in the world, WordPress and Joomla within 5 minutes.
Web Based File Manager
With our user-friendly File Manager you can upload the files for your website, download them or even you will be able to edit HTML, CSS, PHP, and other programming files.
100% Ad-Free
Absolutely free website hosting without ads or annoying messages! As long as it fits your purpose you're free to use it.
24/7 Customer Support
Every customer is important to us – even on the free website hosting service. Our customer support specialists are on standby 24/7 if you're having trouble.
how to host a website for free
Getting Started With Free Website Hosting.
1.SIGN UP FOR A FREE WEB HOSTING ACCOUNTM
The first step is obviously to signup for an account with AwardSpace. What that means precisely is to make one click on the mouse. With our one-click free hosting signup form, you'll be the proud owner of a free web hosting account before you know it!
2. CHOOSE A CMS
Once you've created your free hosting account, you can choose your favorite CMS, and proceed with its installation. Go grab a cup of coffee, and … oh, no, don't do that. By the time you reach the kitchen, AwardSpace's Zacky Installer will be ready with the task, and your website will be waiting for you!
3. ENJOY YOUR WEBSITE
The third step is our favorite! After you've signed with one click, and clicked once again to install a CMS, you are now ready to enjoy your website.
Maybe now you can grab that coffee…
Our Service in a Glance
Free Web Hosting Features.
Instant account activation
Full MySQL database support
Devoted Web Hosting Provider
Why AwardSpace?
AwardSpace is the pioneer of the free web hosting industry. But being the first to do something is never enough for us. We are constantly improving our service, striving to make it easier for you, our customers, not only to get a hosting service for free but to be able to utilize it to its fullest.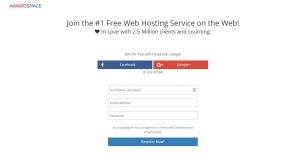 One-click signup, and instant account activation
It's not all about obtaining the latest technologies, which AwardSpace does. As a hosting company, we are obligated to ensure that our customers are able to reach their goals as fast, as possible.
The fact, that we are offering an ad-free hosting service, with 99.9% uptime guaranteed is even one more reason for our company to strive for the highest ground, and to offer a straightforward solution for anyone who wants to create a free account!
That is right! You are one click away from getting your own free hosting account. And the best part is it will be instantly activated. Don't wait for account approval and activation, just signup with the social network you prefer, and start building the website you always wanted.
Getting a free website hosting account doesn't get easier than one click!
One-click CMS installation
PhpMyAdmin, script installer, MySQL databases… we can go on forever, overwhelming you with hosting terminology. But who needs that? You can easily install a CMS, and create your website. And, yes, with our free hosting service, you'll be able to create an
email account.
Is it so easy to create a website, you may object. One click to signup for a free hosting account and one click to install your favorite content management system? And that's all?
Yes. It is that simple.
By choosing the hosting services of AwardSpace, you'll receive the opportunity to install WordPress, Joomla or GRAV. Choose whichever you feel the most comfortable with and click the Install button.
You are now the proud owner of the newest website on the entire web!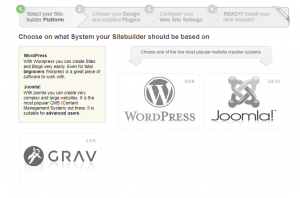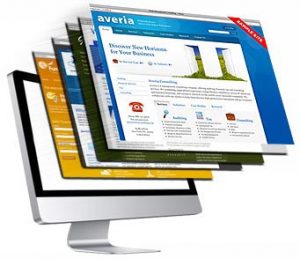 Website Builder
Maybe the famous CMS's are not for you! Maybe you need something even more straightforward. Something that will let you
build a website in under 30 minutes
. Well, then you should try the Zacky Website Builder.
Our Site Builder has premade designs, but for those of you that want to create a unique website, you can do that!
The Zacky Website builder is available with every hosting plan, including the free web hosting plans. With the latter, you'll still be able to easily create a website, with a visual content editor, and without using any code. You'll get to choose from predefined stunning designs.
Bandwidth usage transparency
It's not all about having the ability to create a website and to leave it all there. After all, you need to measure the amount of traffic your site receives.
AwardSpace's custom hosting control panel has a large number of features and options which will make your experience more comfortable and smoother. With our free hosting service, you get the ability to see the exact amount of traffic you get.
As a user of AwardSpace, you'll be able to determine whether you are close to your bandwidth quota and if the latest changes on your website made a significant shift in the volume of the traffic used.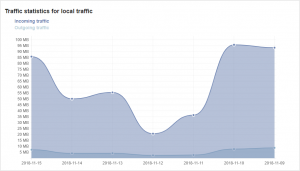 Not Sure?
Even More Reasons:
As Featured by:

Questions You Might Have
Free Web Hosting F.A.Q.

Where Ideas Turn Into Websites