Create Your Website With Ease
Virtual Private Server Packages.
What is VPS Hosting?
Virtual Private Server Hosting is an innovative approach to partitioning physical servers into several virtual machines. It is the future of new hosting as it provides the power and functionality of a high-end dedicated server but at a much lower price.
By purchasing a VPS Cloud Hosting plan, you get a 100% individual machine with root access and your own dedicated CPU, RAM and SSD storage. Our Virtual Private Servers are powered by XEN and its XEN Hypervisor technology – a thin software layer inserted between the server's hardware and the operating system.
Each Virtual Server can run under its operating system (Debian, CentOS or your custom Linux distribution) or have custom configurations of its own.
What can VPS offer if you're already using another hosting package? Compared to shared hosting a VPS might seem a little harder to manage but we are providing an Easy VPS Control Panel (similar to the Shared Hosting Control Panel), so you can easily manage your VPS.
This is the best experience an unmanaged Linux VPS Hosting service could offer.
Why is it Worth It
VPS Hosting Advantages.
VPS Cloud Hosting has better security to count on because of its self-dependency. That is because every virtual server uses its resources and OS, it can be rebooted and configured independently from the other virtual machines, and it's not affected by other users' actions.

Self-dependency makes a VPS Hosting more secure than, say, shared web hosting.




Performance and Reliability
Every virtual server uses its own CPU and RAM resources that are not shared, thus facilitating the service by providing a predictable environment for you to administrate.

Of course, that allows the server to perform better and to be more reliable. We would recommend VPS hosting over Semi-Dedicated for websites that have sudden spikes in RAM and CPU usage.

VPS Hosting allows for custom configurations and installations because it gives you full root access to the virtual server. This is feasible because you are the sole owner of the VPS. An absolutely independent OS can be installed and configured on every virtual server of the VPS host.







Our VPS Hosting offers a dedicated mail server with a separate IP address, saving you the troubles of getting into SPAM blacklists or experiencing bounced emails because of somebody else's SPAM activities on a shared mail server.
In a Glance
VPS Cloud Hosting Features.
Root access
Freedom to install any software, configure your OS, make updates, etc.
Independence
Every virtual server is independent. Thus, safer than Semi-Dedicated.
Dedicated mail server
You won't get into SPAM blacklists because of someone else.
Your Own Resources
Your site won't crash due to someone else's high traffic.
VPS control panel
You still can use the Control Panel, if you like it better.
XEN virtualization
The XEN Hypervisor gives you full root access.
Quality XEN Linux SSD VPS | Debian (9 Stretch, 8 Jessie or 7 Wheezy) | CentOS (7 or 6) | OpenSUSE 42.2 Leap | Ubuntu 16.04
Operational Systems
Our VPS hosting services support the best Linux distributions that have proven over time to be fast, reliable, and secure.
All these operating systems are available as pre-installed options for your Virtual Private Server. The VPS services we offer are powered by the XEN True Virtualization Technology, which makes them flexible and secure. We highly recommend the Debian VPS with Control Panel due to its ease of use.

Powerful Multiprocessors Systems
No Setup Fees
Debian 9 Stretch / 8 Jessie / 7 Wheezy, CentOS 7 / 6, OpenSUSE 42.2 Leap, Ubuntu 16.04 or custom Linux distribution of your choice
FREE Easy-To-Use In-House Panel Included with Debian OS
Webmin Control Panel with Debian OS
Blazing Fast SSD Storage
XEN vs. Virtuozzo Containers
| | XEN VPS | Virtuozzo Containers |
| --- | --- | --- |
| Dedicated RAM & CPU | | Shared |
| Dedicated server like isolation | | |
| Custom Firewall Configuration | | |
| Independent kernel | | |
| Any guest OS support | | Pre-defined (no changes) |
| Full root access | | |
The Cutting Edge of Linux & Open Source at Your Fingertips
Have you ever tried to purchase a VPS in order to find out that the OS for which you want to use is not available? Have you been frustrated to find which OS are offered for the VPS plans in particular hosting company? AWARDSPACE.COM is the solution of your problems and we are now happy to inform you that we have added 2 new OS to our VPS platform. We believe that our clients should be able to choose from a variety of OS depending on what they are comfortable with.
Debian 9.0 "Stretch"
The first OS which we have added is the recently released on June 17th, 2017 Debian 9 "Stretch". In Stretch, the default MySQL variant is now MariaDB. Thanks to the Reproducible Builds project, over 90% of the source packages included in Debian 9 will build bit-for-bit identical binary packages.
This is an important verification feature which protects users from malicious attempts to tamper with compilers and build networks.
The Stretch release is the first version of Debian to feature the modern branch of GnuPG in the GnuPG package. This brings with it elliptic curve cryptography, better defaults, a more modular architecture, and improved smartcard support.
This release includes numerous updated software packages, such as:
Apache 2.4.25
Asterisk 13.14.1
Chromium 59.0.3071.86
Firefox 45.9 (in the firefox-esr package)
GIMP 2.8.18
an updated version of the GNOME desktop environment 3.22
GNU Compiler Collection 6.3
GnuPG 2.1
Golang 1.7
KDE Frameworks 5.28, KDE Plasma 5.8, and KDE Applications 16.08 and 16.04 for PIM components
LibreOffice 5.2
Linux 4.9
MariaDB 10.1
MATE 1.16
OpenJDK 8
Perl 5.24
PHP 7.0
PostgreSQL 9.6
Python 2.7.13 and 3.5.3
Ruby 2.3
Samba 4.5
systemd 232
Thunderbird 45.8
Tomcat 8.5
Xen Hypervisor
the Xfce 4.12 desktop environment
Ubuntu 16.04 "Xenial Xerus"
The second OS which we have added to our VPS platform is Ubuntu Server 16.04 LTS, with the codename "Xenial Xerus", which was released on April 21st, 2016.
Although it is not the newest version available it is a new addition to our platform which you can now install on the VPS. Ubuntu 16.04 LTS introduces a new application format, the 'snap', which can be installed alongside traditional deb packages.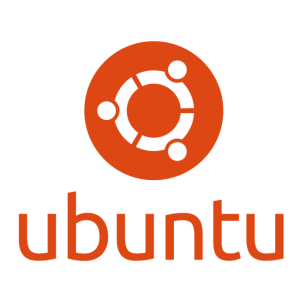 Ubuntu Server 16.04 LTS includes updated packages such as:
Apt 1.2
Ceph Jewel 10.1.2
Golang 1.6
Juju 2.0
LXD 2.0
Linux kernel 4.4
MySQL 5.7
Nginx 1.9.15
Open vSwitch, 2.5.0
OpenSSH 7.2p2
PHP 7.0
Python 3.5
docker 1.10
ibvirt 1.3.1
qemu 2.5
As of now the list of the offered OS for the VPS plans which we offer is Debian 7.2 Wheezy, Debian 8 Jessie, Debian 9 Stretch, Ubuntu Server 16.04 TLS and CentOS 6.0.
Our Promise
VPS Hosting Guarantees.

A dedicated team of customer support and system administrators are working night and day to achieve the highest service level possible. Our servers are strategically collocated in LambdaNet, Kiel, Germany.

The data center is a part of the connecting internet backbones between Europe and North America. Our clustered platform and the top-of-the-line hardware allow us to offer a stable and valuable service.



30-day money-back guarantee
A no-questions-asked refund within the first 30 days is our commitment to our clients.

If you are not satisfied with our VPS Cloud Hosting service ask for your money back – risk-free!







24/7/365 dedicated support
Our support team operates 24/7/365 and its goal is to provide quick and precise answers to your questions.

The average response time for tickets and emails is 1 hour, and you get the best possible solution.

To ensure competent and accurate answers, more complicated issues are escalated to second level support staff or senior system administrator.
Trusted by More Than 2.5 Million People Worldwide
Why AwardSpace?
99.9% Network Uptime
The best in the free website hosting industry. We continuously optimize our free servers for speed and reliability.
24/7 customer support
Our customer support specialists are on standby 24/7 if you're having trouble.
One-Click CMS Installer
With our Zacky Installer, you are going to have your favorite CMS installed in a matter of minutes.
Free subdomains
All customers, even the free hosting subscribers, can register and use free subdomains.
Because Your Server Matters
Premium Technical Support.
Our support team has advanced technical knowledge.
We are here for you 24/7 and ready to help you even
with the most advanced issues, you might have.
Communication Oriented
High Technical
Expertise
Top Rated
Available 24/7
As Featured by:


Where Ideas Turn Into Websites