Create Your Website With Ease
Get the Best Shared Hosting Plan.
Direct Path to Your Website
What is Shared Hosting?
Shared Hosting service is a type of hosting service where a number of users are sharing one physical server. This gives both the users and the hosting company the advantage of lower costs.
Using such a service gives customers the benefit of accessibility of online resources. Thus, more people have a realistic opportunity to create their own website and to share their story with people all over the world.
In the Shared Hosting service, the performance resources – RAM, CPU, Apache server, MySQL server, and mail server -are shared among the users.
Thus, server expenses are also distributed equally among users.
Shared Hosting is the most affordable hosting service.
What is the difference
Shared Hosting vs. Free Hosting.
---
---
---
2 to unlimited
(depends on the plan)
---
2 to unlimited
(depends on the plan)
---
1000 to unlimited
(depends on the plan)
---
2000 to unlimited
(depends on the plan)
---
---
Why is it worth it
Shared Hosting Advantages.
The most significant advantage is the low price. The second great advantage is that you don't need to perform technical maintenance on the server when running programs.
What is more, with each of our Shared Hosting plans comes an easy-to-use, web-based Control Panel. By using our Control Panel, you'll find that uploading your site files, creating email accounts and adding a database becomes effortless.
For almost ninety percent of all websites, shared hosting is the proper solution. Shared web hosting will save you time and headaches because we are taking care of the server's maintenance.
Higher speed
Your website will load faster.
Unlimited disk space
A lot of projects? We got you!
Unlimited traffic
No more monthly traffic caps.
Extra secure
Your website will be safer.
Less users per server
Better site performance.
Plus e-mail accounts
Extra addresses per domain.
Additional databases
A dedicated database per site.
More resources
Better server performance.
With our cheap web hosting, and the rich learning possibilities that we've made and are updating for you, the creation of a website is as accessible as it gets.
You can use our hosting service to learn how to use the web, or to start a full-grown online business. It is up to your preparation and expertise.
Our hosting packages are all capable of running your projects with blazing-fast loading speed, and full access to phpMyAdmin, MySQL databases, Email Accounts, website files.
Although cheap, our web servers are able to run every type of website that you might want to create. What is more, if you are not feeling ready to create your own website from scratch, you are welcome in our tutorial center. We've covered a wide spectrum of topics. From how to create a website with WordPress, to domain manager, and email manager.
Create your website with on a Shared hosting server.
It's time.
Shared Hosting
Create Your Website.
What you get in short
Shared Hosting Features.
15min. avg. response time
Instant account activation
Wide Choice of CMS's to install
Devoted web hosting provider
Why AwardSpace?
AwardSpace is the pioneer of the free web hosting industry. But being the first to do something is never enough for us. We are constantly improving our services, striving to make it easier for you, our customers, to create and maintain your own website.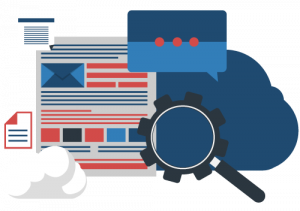 Cheap Web Hosting
AwardSpace's Shared Web Hosting service is not only working perfectly for nearly every size of website and amount of web traffic, but it is as cheap as a hosting service gets.
With the occasional price of $0.08 a month, our web hosting is arguably the best cheap web host on the web.
What is more, our service is equally suitable for stage website, or a temporary project, as it is for a real online business, that really gets traffic, and makes money for its owner.
Cheap Hosting doesn't mean useless hosting. In our case is just the opposite.
One-click CMS installation
With every single of our web hosting packages, you'll be able to easily install a CMS, and create a website.
The usage of Content Management System is the easiest way to create a website, specially if you follow our tutorials.
By choosing the hosting services of AwardSpace, you'll have the opportunity to install WordPress, Joomla, Drupal, OpenCart, Prestashop, etc.
Choose whichever CMS you feel the most comfortable with and click the Install button.
You are now the proud owner of the newest website on the entire web!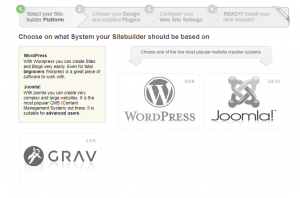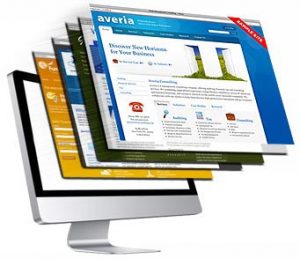 Website Builder
With our web hosting plans, you get not only 1-click CMS installer but access to a great and easy to use website builder. By using our Zacky Website Builder you can build a website in under 30 minutes.
Our Site Builder has premade designs, but for those of you that want to create a unique website, you can do that!
The Zacky Website builder is available with every hosting plan.
With the Builder, you'll still be able to easily create a website, with a visual content editor, and without using any code. You'll get to choose from predefined stunning designs.
Unlimited Bandwidth And Usage Transparency
Once you've built a website, it will start getting traffic of people that want to read your articles, see your photography, or buy your products. It is highly recommended for you to monitor the amount of traffic that your website gets. Doing so will allow you to optimize the user experience on your online real estate.
AwardSpace's custom hosting control panel has lots of features and options which will make your experience more comfortable and smoother. One of these features is a traffic statistic. By using it, you can determine how much traffic your website got in a certain period of time, and to take actions that will either make your website smaller or make it so that more people will take the actions you want them to.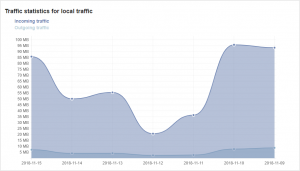 Need More Resources?
Shared Hosting Alternatives.
To share a server is to share system resources with other users on one physical machine and therefore every user has some restrictions on their service.
Although Shared Hostings is perfect for smaller websites if you prefer hosting that is more reliable, configurable, and not influenced by other users, you surely need a dedicated Virtual Private Server (VPS) or Semi-Dedicated Hosting.
Trusted by More Than 2.5 Million People Worldwide
Why AwardSpace?
99.9% Network Uptime
We are continuously optimizing our servers for speed and reliability. We've reached 99.9% average uptime.
24/7 customer support
Our customer support specialists are on standby 24/7 if you're having trouble.
Free website builder
Every client can use our Website Builder and build the site of their dreams!
Data Backup
There's no danger of data loss with our automatic backup system performing frequent backups.
One-Click CMS Installer
With our Zacky Installer, you are going to have your favorite CMS installed in a matter of minutes.
Free subdomains
All customers, even the free hosting subscribers, can register and use free subdomains.
Because Your Website Matters
Reliable Technical Support.
Our support team has advanced technical knowledge. We are here for you 24/7 and ready to help you even with the most advanced issues, you might have.
Communication Oriented
High Technical
Expertise
Top Rated
Available 24/7
As Featured by:

Questions You Might Have
Free Web Hosting F.A.Q.

Where Ideas Turn Into Websites