Elgg Web Hosting.
Open source that adds sense to social networking
Flexible framework for anyone that wants to create their own social space.
Create Your Website With Ease
Choose the Best Elgg Hosting Plan.
Building a Website with
Elgg Web Hosting.
Elgg web hosting gives an opportunity for anyone that wants to create an online community. It could be a forum, an app, or a website that brings people together. The functionalities it offers are perfect for any social ideas you may have.
The advantages provided are all created so they can be user-friendly and combine in them the most convenient for your features. The best hosting Elgg perk is the opportunity for everyone that it provides, for creating not only social networking apps and websites but for anyone to start a conversation. To build a bond.
As well as that you get weblog which is a central portion of the Elgg framework. With it, you can share content with others, and they – among themselves. Furthermore, tagging allows adding content tags that make it easier for users to find others with similar interests.
Elgg also offers a variety of themes and plugins to help customize and extend.
Before you buy, you have the chance to try our – sign up is easy and fast for your convenience.
We offer a 30-day no-questions-asked money-back guarantee on our premium plans.
With this hosting you also get from 2 to unlimited websites that you can create and manage.
We provide 24/7 Technical Customer Support over ticketing system and guarantee 1 hour response time
Power your website
Best Hosting for Elgg.
Elgg Hosting offers an extendable system of views. It allows plugins to work with application's presentations and build complex custom themes. The access control system allows applications to build content access policies and also create private networks and intranets.
When you create your website you can closely monitor and manage the network's privacy settings. Through your profile, you'll be able to link to other users resources.
Of course, the support you'll get will be 24/7 available for you, fixing any problems you may have, responding to questions and requests, and kindly offering help of any kind considering your account.
It's a power that you need, your website needs, and your hosting will provide.
High-performance is now called
Elgg Web Hosting.
Hosting for Elgg is often used to build social apps of any kind. It can be an open network (like Facebook), topical, private or corporate intranet, dating, educational, business blog, or another.
More of the specifics include notification services that allow applications to subscribe to users to on-site and email notification. Opinionated data model with a consolidated API layer. Furthermore, flexible entity system.
And if all of that sounds a little bit difficult to understand, don't worry. The friendly user interface makes it easier for everyone to figure it out in a second.
Here is why it is worth it
Best Elgg Hosting Advantages.
The best in the website hosting industry. We continuously optimize our servers for speed and reliability.

Hosting with Elgg gives you a chance to manage from 2 to unlimited databases with space from 50 to unlimited MB!

Using best Elgg hosting your site gets higher performance and optimized speed for your website.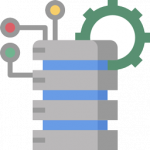 Our servers are optimized to specifically run all websites that are created with Elgg web hosting.

Security is crucial when it comes to website management. Trust hosting services with additional safety measures.

Using best Elgg hosting your site gets higher performance and optimized speed for your website.
Every Website Matters for us
You Have Our Full Support.
Communication Oriented
High Technical
Expertise
Top Rated
Available 24/7
It takes just a few steps.
Are You Ready?
The first step is clear. Sign up for Elgg Hosting and get ready to start your journey in creating the best website for your needs.

The installing of Elgg is easy, fast, and simple. You don't need to take extra actions. Everything is waiting for you.

That's it! You are ready to launch your website, to start working on your ideas, and to achieve everything you want.

Where Ideas Turn Into Websites