Create and Maintain Relationships with Your Customers
Choose the Right CRM Hosting Plan.
Basic
Great for Your First Site
2 Websites
Unlimited Monthly Traffic
Unlimited Disk Space
Free SSL & HTTPS
24 х 7 Support
1-hour response time
best value
Web Pro Plus
Great for Small Businesses
10 Websites
Unlimited Monthly Traffic
Unlimited Disk Space
Free SSL & HTTPS
24 х 7 Support
1-hour response time
1 Free Domain for Life
Max Pack Plus
Great for Grown Businesses
Unlimited Websites
Unlimited Monthly Traffic
Unlimited Disk Space
Free SSL & HTTPS
24 х 7 Support
1-hour response time
2 Free Domains for Life
Watch Over Your Customer Relations
Advantages of Having a CRM.
With the vast number of available customer management systems, choosing one could be hard. Some factors might help you decide which CRM you are about to use. For starters, there are paid and free CRM systems. And while some of the paid solutions will offer you a cloud-based location for your data, the free CRM solutions often don't.
Yet, by going with a free solution, you'll be able to install the software on a subdomain, where it will not only be securely located on a location that you own but on top of that, having a CRM system will not cost you anything.
By getting a CRM Hosting Account, you'll make sure that all of your customer's data is where it should be – in your hosted CRM. From there, you'll be able to observe the sale process and to see what is it exactly that your sales team is doing. Thus, you'll have the opportunity to improve your business' customer service.
Two of the most popular CRM systems – VTiger and SuiteCRM – will be at your disposal with each of our CRM web hosting plans.
As a mature and modern web hosting company, AwardSpace offers a CRM optimized shared hosting plans, powerful enough for your customer service team to have a smooth and pleasant experience while they are uploading your customer's data.
We have a 24/7 support available for every technical issue that you might have.
More About the CRM Hosting Service
CRM Web Hosting Features in a Glance.
Instant account activation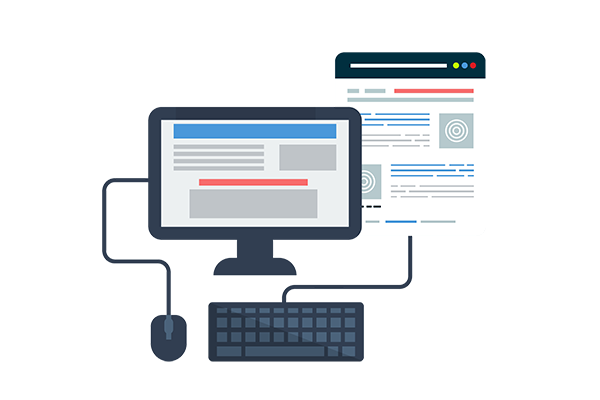 There is more
Hosting Service for a Specific CRM.
AwardSpace offers not only general CRM Hosting Services but hosting plans optimized for specific CRM open source software as well. 
Namely, those are VTiger and SuiteCRM.

VTiger CRM Hosting
VTiger is designed to help your team spend more time with customers and less on entering data.
As a CRM is something that needs maintenance, you'll probably appreciate that in VTiger.

SuiteCRM Web Hosting
SuiteCRM are presenting themselves as "As powerful as Salesforce and Dynamics with greater technology independence, flexibility and no license fees!".
Which in a word means that you'll get the same power and performance but at no cost, as the software is Open Source.
Easy CRM Setup
Get Started with CRM Hosting Service
.
1.Register a CRM Web Hosting Account
Get any of our CRM optimized hosting plans. Go through the signup process. Once the payment is received, your account will be immediately activated. 
2. Install the Preferred CRM
Once you've registered your hosting account, you can install the CMS that you would like to use. If you want, you can go with our one-click software Installer, and choose between VTiger and SuiteCRM. Otherwise, you can upload any other CRM that you might want to use, through the File Manager or by using an FTP client.
3. Start Building Customer Relationships
That is the whole point of having a CRM optimized hosting service, and installing a CRM. You need to create and maintain the relationship between your business, and every customer that you have. 
Because Your Customers Matter
Premium Technical Support.
Our support team has advanced technical knowledge.
We are here for you 24/7 and ready to help you even
with the most advanced issues, you might have.
What You Get
CRM Hosting Features.
99.9% Network Uptime
We are continuously optimizing our servers for speed and reliability. We've reached 99.9% average uptime.
24/7 customer support
Our customer support specialists are on standby 24/7 if you're having trouble.
Free website builder
Every client can use our Website Builder and build the site of their dreams!
Data Backup
There's no danger of data loss with our automatic backup system performing frequent backups.
One-Click CMS Installer
With our Zacky Installer, you are going to have your favorite CMS installed in a matter of minutes.
Free sub-domains
All customers, even the free hosting subscribers, can register and use  free sub-domains.
Questions You Might Have
CRM Hosting F.A.Q.
What is CRM?
When someone says CRM, they might mean the business' philosophy on how relationships with customers and potential customers should be managed. On the other hand, they might talk about the exact process that takes place between the business and the customer. 
And of course, there are the CRM systems, which are software that helps you keep all the information about your customers in one place. 
What is CRM Hosting Service?
A CRM Hosting service is a hosting service optimized to run CRM software.
What CRM Software Can I Install?
What CRM you are about to use on your optimized hosting account is a decision that only you can take. 
As the CRM systems are pretty much the same, it is often a matter of familiarity with one or the other. Or, of course, you might need functions that only one of the CRM systems offers.  
Is there a One-Click CRM Installer?
Yes. Our Zacky Installer will install the CRM software that you've chosen in a matter of minutes.
Did we Leave an Unanswered Question?


Where Ideas Turn Into Websites