Due to the long years of providing hosting services, we've been able to foresee some of the questions and technical or general issues, you might have. So, we've created a rich F.A.Q. section. Before filing a ticket please make sure, you've checked our F.A.Q.'s. The chances are that the solution you are looking for is already talked about.
Additional Information
In the General F.A.Q. section you can find answers to specific problems. In the Control Panel, we've created user manual-like information sections. There you'll find explanatory information about most of the features of a Hosting Service. Every one of the features can have from one to three informational tabs. You can expect Video Tutorials, Section Information, and additional F.A.Q.
If you can't find the solution of the issue you might have or a struggle you are going through –
don't you hesitate and file a ticket! We'll contact you in the next hour. Guaranteed!
If you experience hardship when trying to enter your account, please contact us via chat. To do this just click the button on the right side of the page.
Here is how to manually reach the Trouble Ticket Form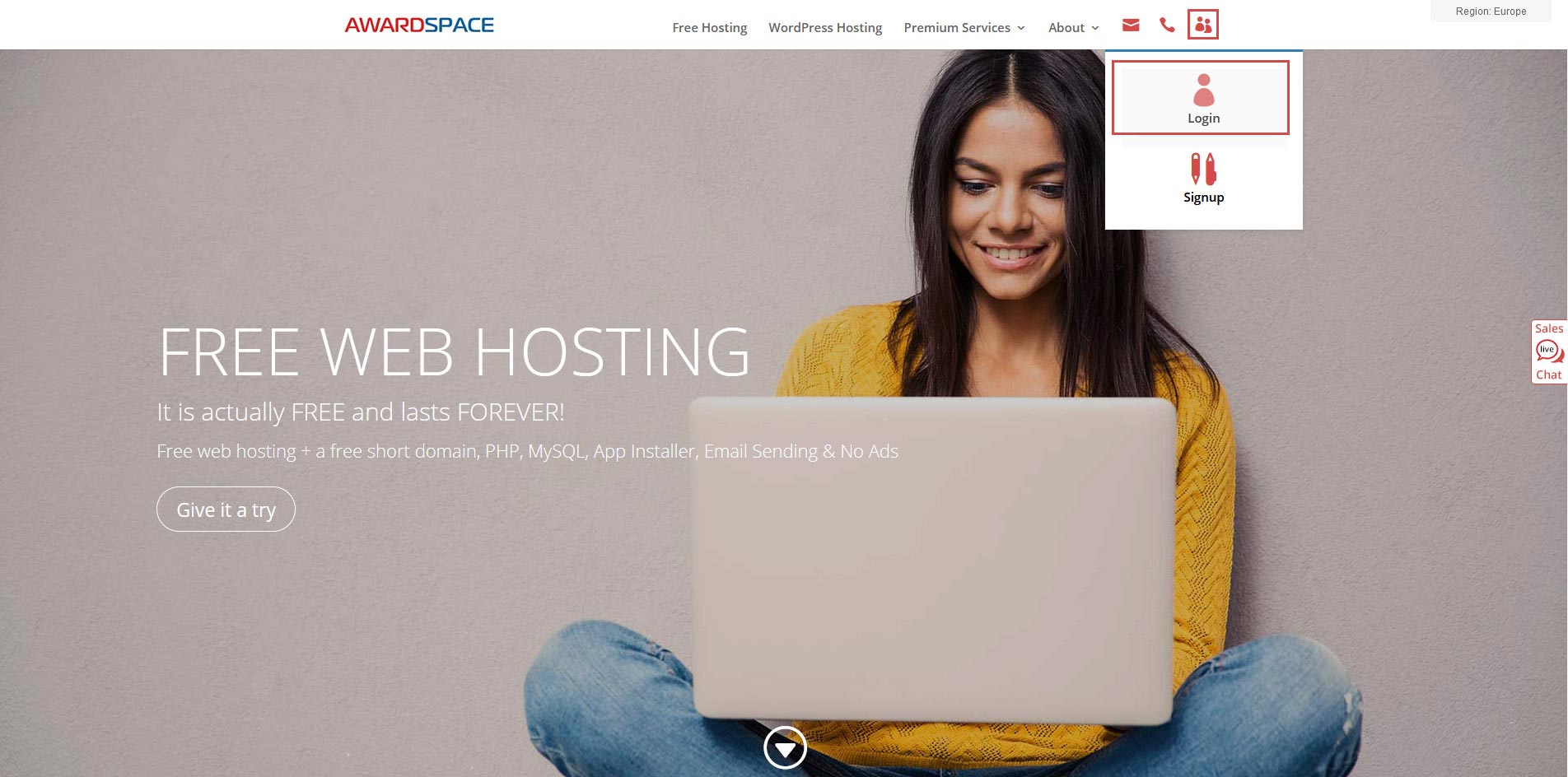 Step One
Log into your Hosting Control Panel.
You should hover over the last icon of the navigation menu and click on Login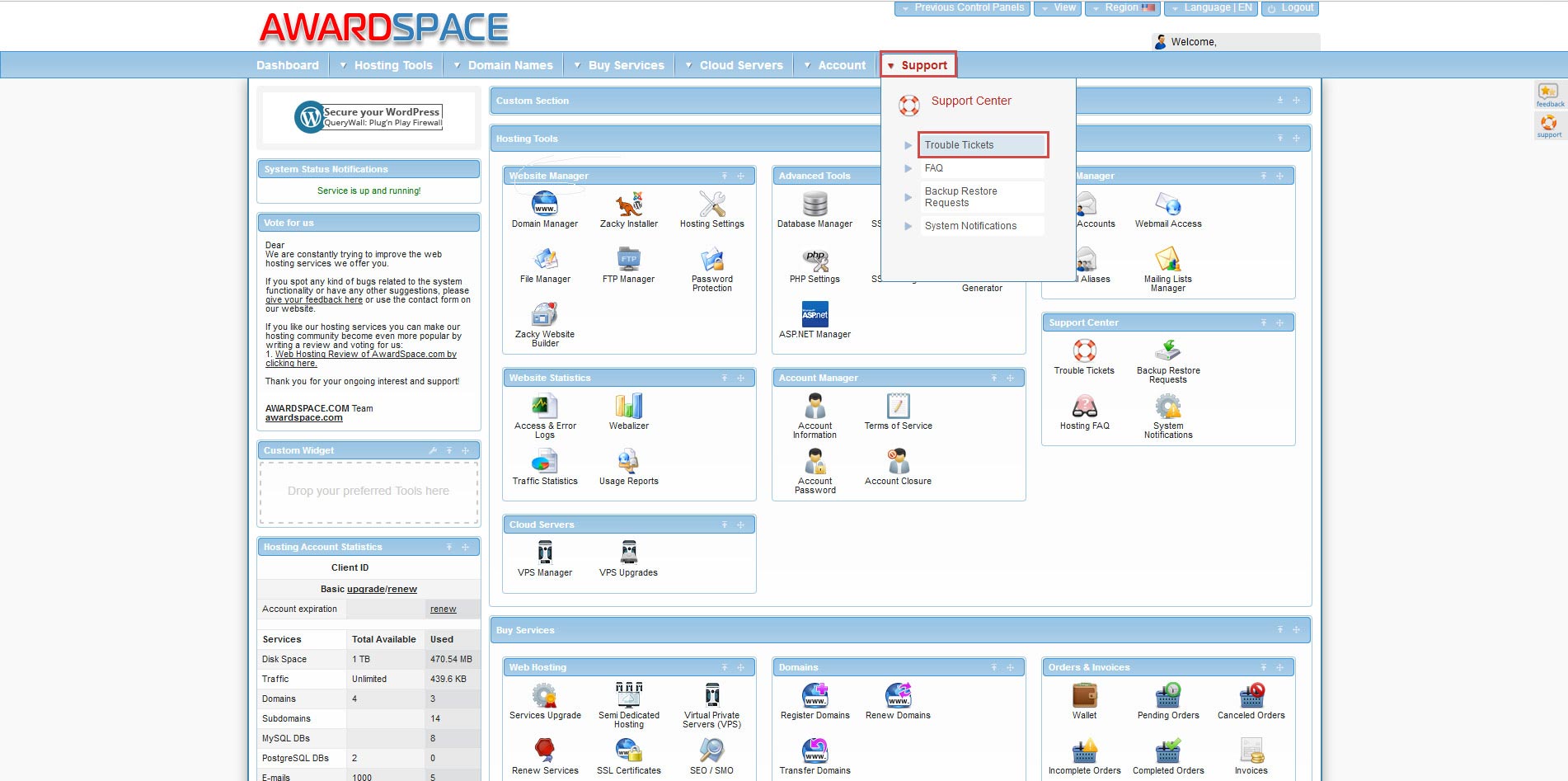 Step Two
Open Trouble Ticket Section
Hover over the section Support Center and then from the menu click on Trouble Tickets.
I've filed a ticket, now what?
Once you've submitted a query, the system will automatically send you an email with a unique ticket number that is logged on queue inside the ticket system and is waiting for technical support attention. Using your ticket number you can check the status of your problem inside your Control Panel. Ticket System problems and all correspondence are monitored by experienced and trained supervisors for customer care quality purposes. In the next hour, you'll hear from us. In order to streamline the communication process between you and our Support Team, please do not open more than one trouble ticket per problem. If you are experiencing multiple problems, please send a separate trouble ticket regarding each issue. Once a particular issue is solved through a trouble ticket, please do not ask for help on different topics inside the same ticket – just open a new one.