F.A.Q. Help
Frequently Asked Questions are technical and general issues that often come up when using a certain part of our services. We have gathered all these client questions and their detailed written solutions in our F.A.Q. Help sections. You can find discrete and separate F.A.Q. Help sections for the various tools and options found in the Control Panel. We recommend reading the available F.A.Q. entries before beginning any activities. This will foster your overall knowledge and help you better understand our services.For general help on how to use different sections of Web Hosting Control Panels refer to the Need Help areas.
Need Help Areas
While the F.A.Q. Help is where you can find answers to specific problems, our Need Help areas are more like a user manual on how to use our services through their web interfaces. Inside the Web Hosting Control Panels we have an additional help area on each separate section, upper right corner. It reveals information on what the specific section's purpose is, how you can use it as well as the interpretation of any specific terms found within. We recommend reading the Need Help areas in order to fully understand how our control panels work.
Fire a trouble ticket to our technical support if no solution from our F.A.Q. Help seems to be satisfactory to you or you do not know where to start from.
Step One
Log into your Hosting Control Panel.
You should hover over the last icon of the navigation menu and click on Login.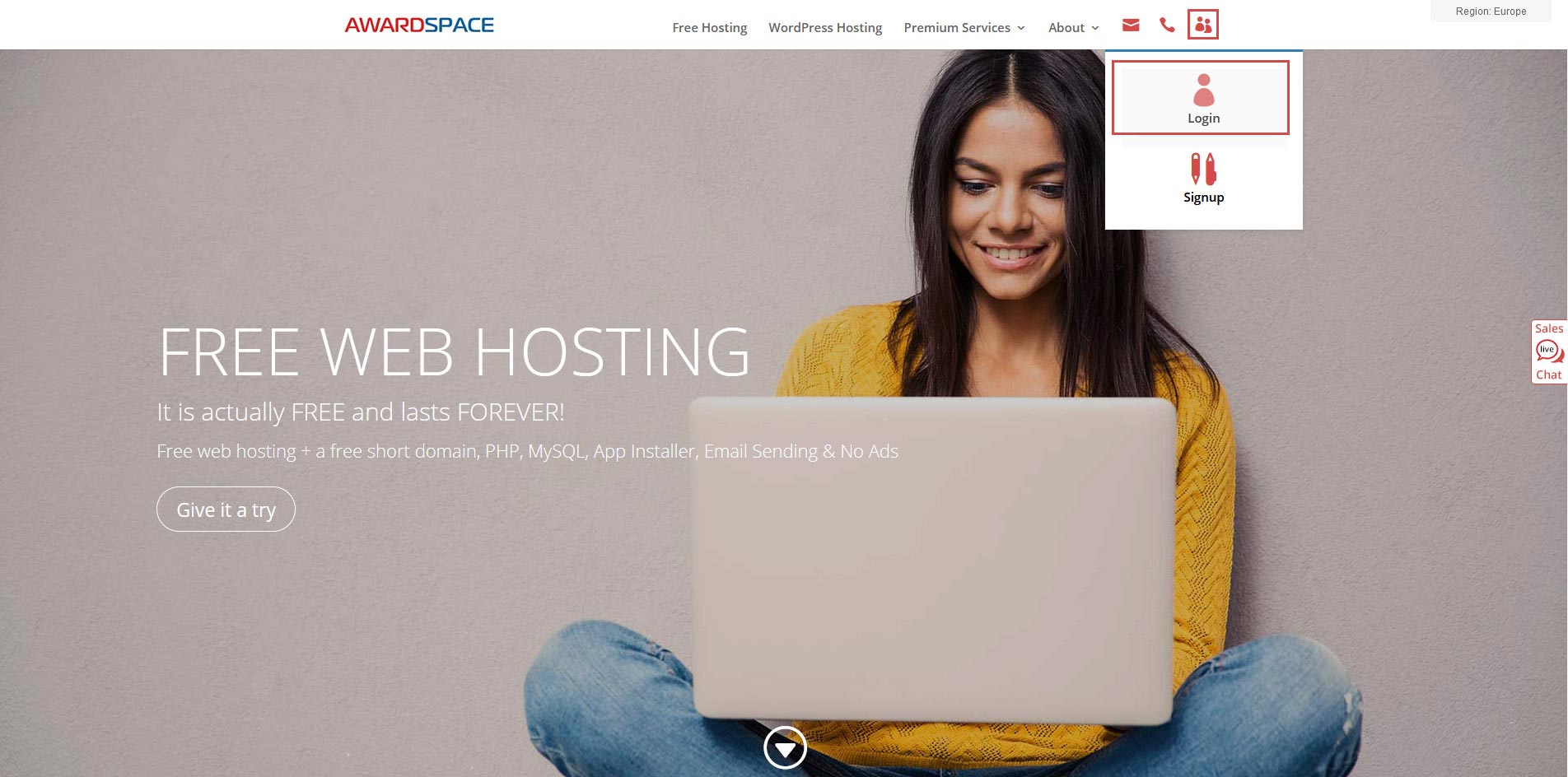 Step Two
Open Trouble Ticket Section
Hover over the section Support Center and then from the menu click on Trouble Tickets.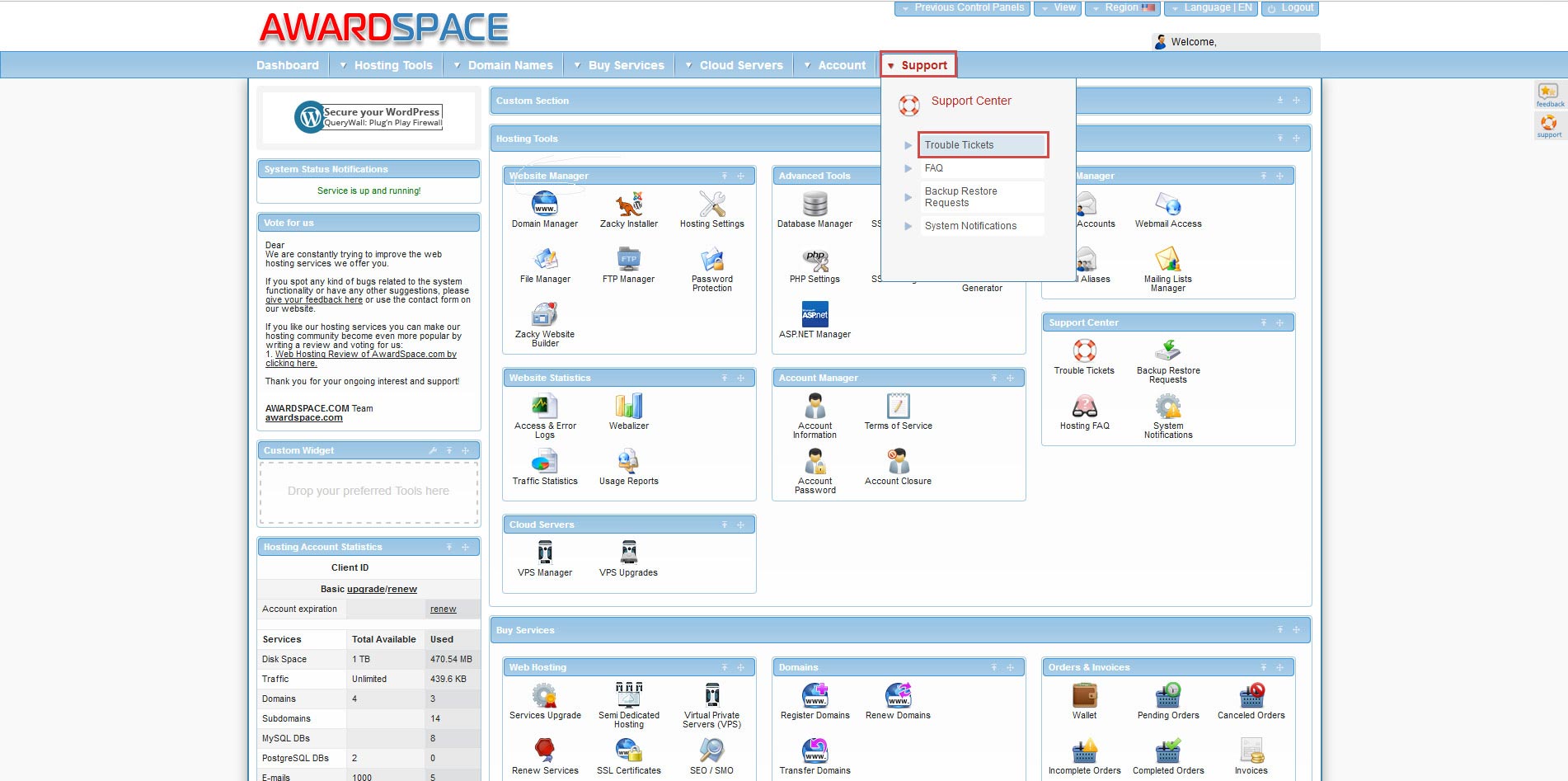 Step Three
Submit Trouble Ticket
When you are ready with your query to our Support Team you must click on the button Submit Ticket. The system will send you an email with a unique ticket number that is logged on queue inside the ticket system and is waiting for technical support attention. Using your ticket number you can check the status of your problem inside your Control Panel. Ticket System problems and all correspondence is monitored by experienced and trained supervisors for customer care quality purposes.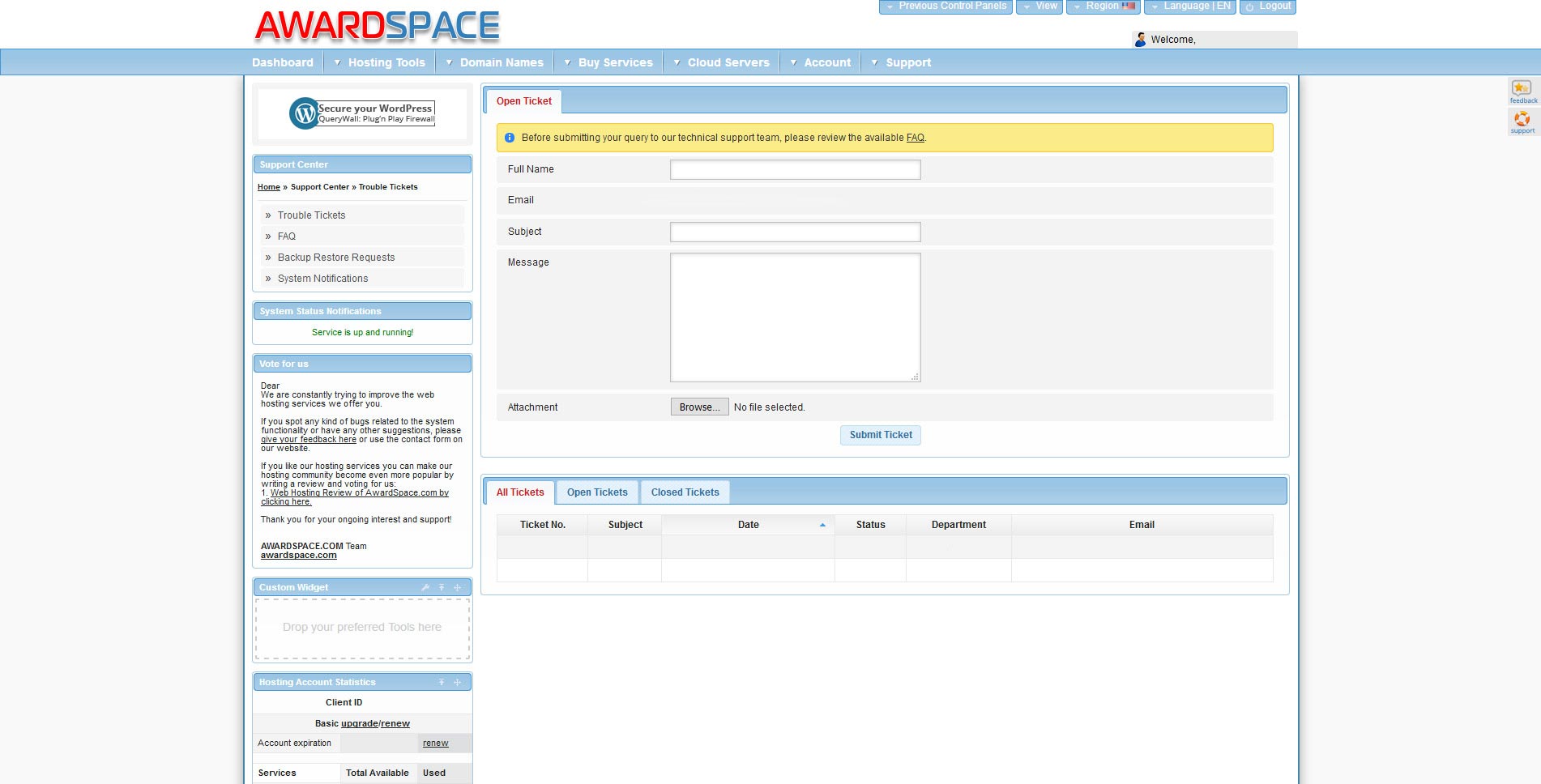 We aim to provide a quick and precise solution to your problem. In order to streamline the communication process between you and our Support Team, please do not open more than one trouble ticket per problem. If you are experiencing multiple problems, please send a separate trouble ticket regarding each issue. Once a particular issue is solved through a trouble ticket, please do not ask for help on different topics inside the same ticket – just open a new one.