Typo3 Hosting.
Easy, affordable, and crafted with care
You're offered the best Typo3 hosting solutions to build a website that people fall in love with.
Create Your Website With Ease
Choose the Best Typo3 Hosting Plan.
high-performance website hosting
Typo3 Hosting.
Magento is an open source that brings solutions you need to create an e-commerce shop or a website from scratch. You can extend the capabilities of working with Magento by choosing from the ready-to-use extensions offered.
The usage of the hosting with Magento is getting you one step closer to your dreamed and preferred website opportunities. The ultimate possibilities can help anyone customize their needed looks.
Magento Opensource and Magento Commerce are giving a breath of fresh air into the big web world. It's a chance for your small business to be a big one. If you are wondering if you should start e-commerce, you should know, getting a Magento Website Hosting would be the best first step.
With Magento Hosting you don't need to worry about any technical parts of the journey. You can trust our 24/7 dedicated support and our high-tech and safe servers.
here is why it is worth it
Typo3 Hosting Best Advantages.
The best in the website hosting industry. We continuously optimize our servers for speed and reliability.

Hosting with Typo3 gives you a chance to manage from two to unlimited databases with space from 50 to unlimited MB!

Using best Typo3 hosting your site gets higher performance and optimized speed for your website.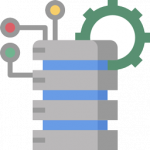 Our servers are optimized carefully to specifically run all websites that are created with Typo3.

Security is crucial when it comes to website management. Trust hosting services with additional safety measures.

Using best Typo3 hosting your site gets higher performance and optimized speed for your website.
Before you buy, you have the chance to try our hosting – sign up with just your name and email address.
We offer a 30-day no-questions-asked money-back guarantee on our premium plans.
With this hosting you also get from 2 to unlimited websites that you can create and manage.
We provide 24/7 Technical Customer Support over ticketing system and guarantee 1 hour response time
Website Solutions Advanced
Typo3 Hosting.
Everyone that wonders how to start their website creation already has heard that Typo3 is one of the great options to do that.
The software offers an amazing set of tools and features that include focus on core security, responsive design ready for mobile device site viewing, multilingual support, documentation library, and many more.
All of this makes using Typo3 a great chance for anyone to start their own online business, to find a solution for any web related questions, and to make sure you fully expand your possibilities.
Whatever you are interested in creating, Typo3 is a user-friendly content management system that will help you realize it.
Every Website Matters for us
You Have Our Full Support.
Communication Oriented
High Technical
Expertise
Top Rated
Available 24/7
It takes just a few steps
Are You Ready?
The first step is clear. Sign up for Typo3 Hosting and get ready to start your journey in creating the best website for your needs.

The installing of Typo3 is easy, fast, and simple. You don't need to take extra actions. Everything is waiting for you.

That's it! You are ready to launch your website, to start working on your ideas, and to achieve everything you want.
As Featured by:


Where Ideas Turn Into Websites