Create and Maintain Relationships with Your Customers
Vtiger CRM Hosting Plans.
Basic
Great for Your First Site
2 Websites
Unlimited Monthly Traffic
Unlimited Disk Space
Free SSL & HTTPS
24 х 7 Support
1-hour response time
best value
Web Pro Plus
Great for Small Businesses
10 Websites
Unlimited Monthly Traffic
Unlimited Disk Space
Free SSL & HTTPS
24 х 7 Support
1-hour response time
1 Free Domain for Life
Max Pack Plus
Great for Grown Businesses
Unlimited Websites
Unlimited Monthly Traffic
Unlimited Disk Space
Free SSL & HTTPS
24 х 7 Support
1-hour response time
2 Free Domains for Life
Take Care of Your Customer Relations
What is Vtiger CRM.
Vtiger is one of the most popular CRM systems. Used by over 300,000 businesses, Vtiger promises to let companies deliver impressive customer experience by improving communication between their marketing, sales, and support teams.
The CRM system that Vtiger offers is an Open Source customer relationship management solution. That means you won't pay for the software itself, which makes it a perfect solution for small and medium sized businesses.
What is more, the CRM solution that this software proposes is highly customizable and easy to comprehend.
What separates you from improved customer service is a web hosting account. Once you have one, you can use our Zacky Installer to set up your Vtiger CRM on a chosen domain.
AwardSpace provides a 30-day money back guarantee and a 99.9% uptime for all our paid hosting services.
No matter the size of your business, it will highly benefit from having a CRM.
Choosing the free Vtiger solution is good for any business size, you just need to get the right hosting plan.
It is time to improve the work of your sales, marketing, and support team.
Related CRM Hosting Services
SuiteCRM.

SuiteCRM Web Hosting
SuiteCRM are presenting themselves as "As powerful as Salesforce and Dynamics with greater technology independence, flexibility and no license fees!".
Which in a word means that you'll get the same power and performance but at no cost, as the software is Open Source.
More About the VTiger CRM Hosting Service
A Glimpse of Vtiger Hosting Features.
Instant account activation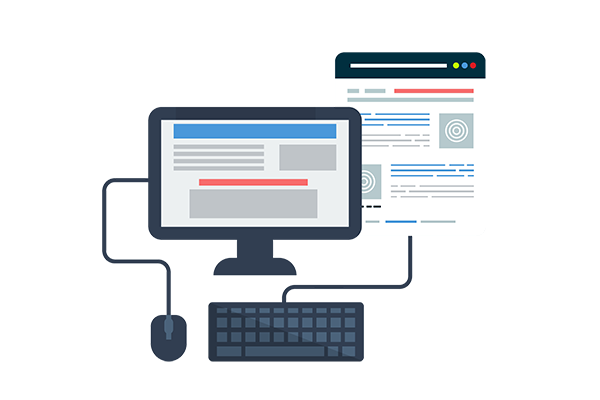 Easy Vtiger CRM Setup
Get Started with Hosted Vtiger CRM
.
1.Create a Vtiger Web Hosting Account
With an immediate account activation, you are minutes away from having your own hosted Vtiger CRM, and improving your customer relations. 
2. Install the Vtiger CRM
Now, that you have Vtiger hosting account, you can install the CMS with our one-click software Installer.
3. Start Building Customer Relationships
Once everything is ready, you can start improving the relationships that you have with your customers.
Because Your Customers Matter
Premium Technical Support.
Our support team has advanced technical knowledge.
We are here for you 24/7 and ready to help you even
with the most advanced issues, you might have.
What You Get
Vtiger CRM Hosting Features.
99.9% Network Uptime
The best in the website hosting industry. We continuously optimize our free servers for speed and reliability.
Amazingly Fast Support
It says it all – 1-hour response time. Support staff is ready to answer and will have a solution to your problem not later than 1 hour.
Free sub-domains
All customers, even the free hosting subscribers, can register and use  free sub-domains.
Data Backup
There's no danger of data loss with our automatic backup system performing frequent backups.
Money-Back Guarantee
Our service is completely risk-free, with our 30 days unquestionable money-back guarantee.
RAID Redundancy
Data storage that combines multiple disk drives for the purposes of redundancy.
Questions You Might Have
Vtiger CRM Hosting F.A.Q.
What is CRM?
When someone says CRM, they might mean the business' philosophy on how relationships with customers and potential customers should be managed. On the other hand, they might talk about the exact process that takes place between the business and the customer. 
And of course, there are the CRM systems, which are software that helps you keep all the information about your customers in one place. 
What is Vtiger?
Vtiger is one of the top CRM solutions available on the market. It is highly customizable and easy to learn.
What is Vtiger CRM Hosting Service?
Our Vtiger CRM Hosting service is a hosting service optimized to run the Vtiger software. Using this service over another will make your CRM load faster, and your overall experience – smoother.
Is there a One-Click CRM Installer?
Yes. Our Zacky Installer will install the Vtiger CRM a matter of minutes.
Do you offer Money Back Guarantee?
The Vtiger Hosting plans, as well as any other plan, offered by AwardSpace, has a 30-day money back guarantee.
Did we Leave an Unanswered Question?


Where Ideas Turn Into Websites