Check Domain Name Availability.
Free Domain Name Registration is Available with Some Hosting Packages
Your Online Address
What is a Domain Name?
A domain name is the Internet address you type in a browser to locate and reach a company or another entity on the Internet. An example of a domain name is www.mydomain.com.
Most people want to get a short domain name, corresponding to their activities.
On the other hand, most of the unique single-word domain names have already been taken.
As a whole, there are over 112 million active domains only for .com, .net, .org, .info, .biz, .us TLDs, 82 million of which are .com TLD alone.
Every month there are over 420 000 newly registered .com TLDs.
You can have a free domain name registration with some of our hosting packages.
Get Your free .COM Domain Registration Here
**Hosting Plans With Free Domains for Life:
We've proved to 2.5 million people that AwardSpace is a reliable free hosting provider. Now, as a bonus, you get a free .COM domain registration with our shared and semi-dedicated hosting plans.
You are not limited only to a free .com domain registration. Other TLDs like .net, .org, .us, .info, and .biz are also available for new signups.
With the Max Pack Plus plan, you get 2 free domains for life.
Free Domain Name Registration – Assets and Advantages
Every free domain name registered with AwardSpace comes with a fully-featured, web-based Control Panel which allows you to manage all of your domains.
Even though it is free, we offer the following assets and advantages: Full DNS Control; Full WHOIS control; EPP Key Control; Domain Locking Control; Domain Sub-Accounts; 24/7 Help Center
Web Pro
1 Free Domain for Life
Great for Small Businesses
10 Websites
Unlimited Monthly Traffic
Unlimited Disk Space
Free SSL & HTTPS
24 х 7 Support
1-hour response time
1 Free Domain for Life
best value
Max Pack
2 Free Domains for Life
Great for Grown Businesses
Unlimited Websites
Unlimited Monthly Traffic
Unlimited Disk Space
Free SSL & HTTPS
24 х 7 Support
1-hour response time
2 Free Domains for Life
Semi Dedicated Plans
1 Free Domain for Life
Unlimited Disk Space
Unlimited Monthly Traffic
Unlimited Domains Hosting
MySQL, PostgreSQL
20% Max CPU usage
20% Max RAM usage
500K Max MySQL queries/hour
PHP7, Perl, ASP.NET
1 FREE domain for life
24/7 Support
30 Days Money Back Guarantee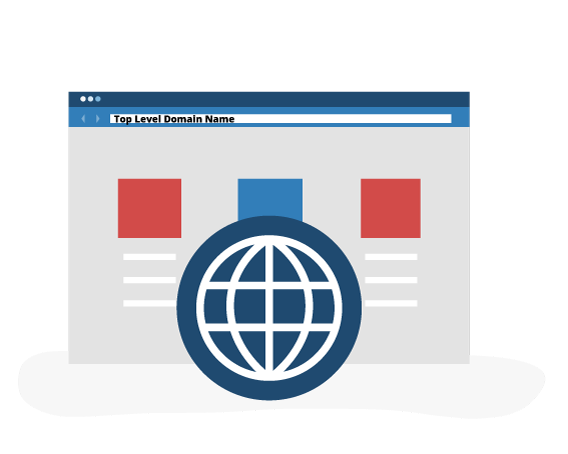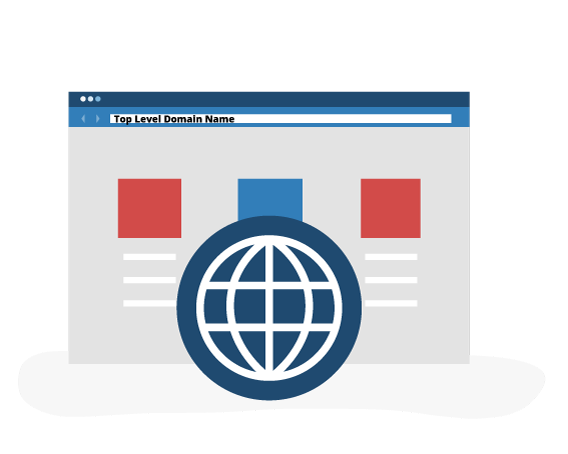 What is TLD / SLD / ccTLD / ccSLD?
TLD is short for top-level domain and represents the last part of the domain name.
For example in the domain name awardspace.com, .com is the top-level domain.
An SLD stands for a second-level domain and designates the word before the TLD. In the example above "awardspace" is the SLD.
A ccTLD stands for a country-code top-level domain, examples are .us and .eu domains.
A ccSLD is county-code second-level domain e.g. .co.uk, .org.uk, etc.
A gTLD, or generic top-level domain, is used to describe domains not generally associated with a particular country e.g. .com, .net, .org, .info, .biz, .edu, .name, .gov, .int, .mil, .pro, .aero, .coop, .museum.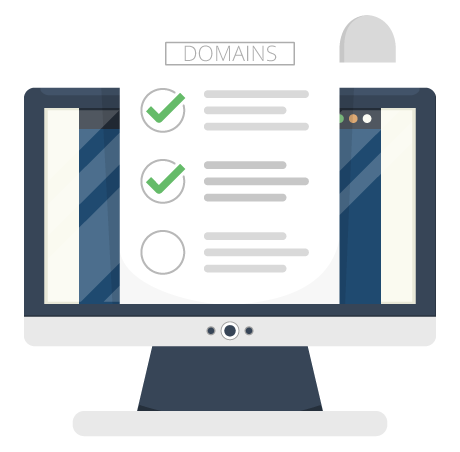 What TLD / SLD / ccTLD / ccSLD do we offer?
Еven though the most desired domains are .com domains, we offer a variety of other top-level-domains as well as second-level-domains and country-code top-level domains. We believe that offering the full range of top level domains is useful to many of our customers.
AWARDSPACE.COM offers 20 + different domain extensions:
gTLDs (generic top-level domains):  .com, .net, .org, .info, .biz, .asia, .mobi
ccTLDs (country-code top-level domains):  .us, .eu, .de, .uk, .ca, .tv, .me, .be, .cc, .tw, .jp
ccSLDs (country-code second-level domains):  .co.uk, .org.uk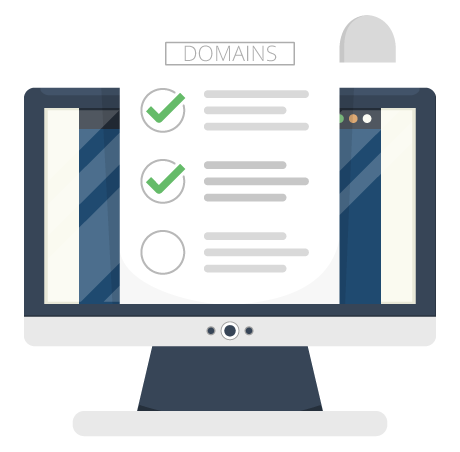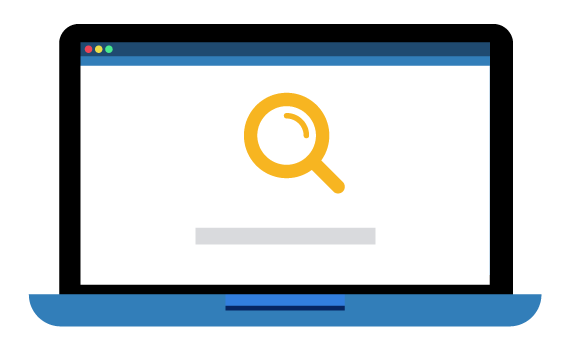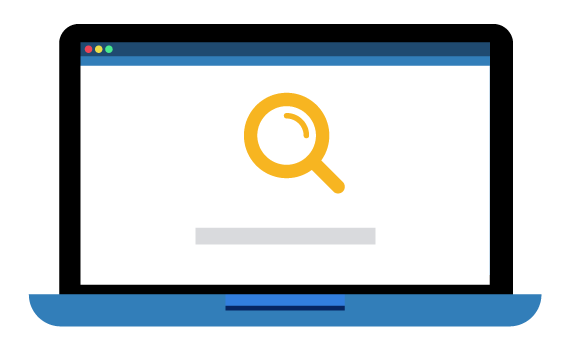 Why Should I get a Domain Name?
Having a domain makes you look more professional and increase the confidence in what you are doing.
The sooner you register, the likelier it is to find your desired domain name still available.
Search engine ranking is better when your site uses a top level domain.
Utilize your own domain name e.g. www.yourname.com
Get a free domain name registration with some hosting packages
Improve your brand recognition.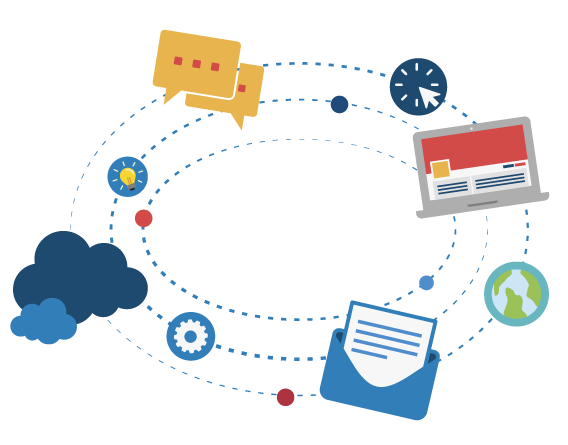 What is a domain name transfer and how to transfer a domain?
A domain name transfer is a process of changing the registrar of a domain name. A domain name registrar is a company accredited to manage reservations/transfers of Internet domain names observing some guidelines and rules.
In short, a domain name transfer happens when the company that you registered the domain name with gets changed while the owner of the domain name (you) stays the same. The only person who may initiate and finish a domain name transfer is the sole owner of the domain name.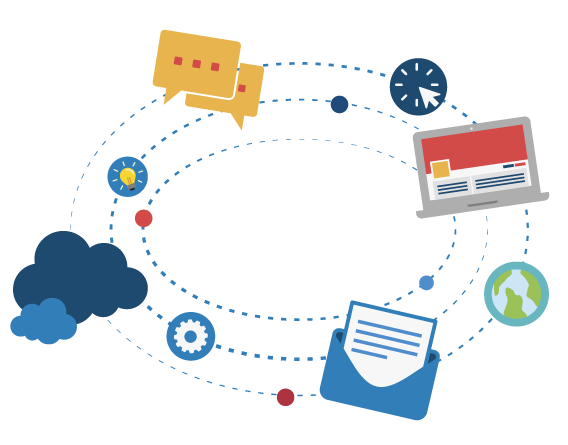 What You Get if You Transfer Your Domain to Us:
Domain Transfer Benefits.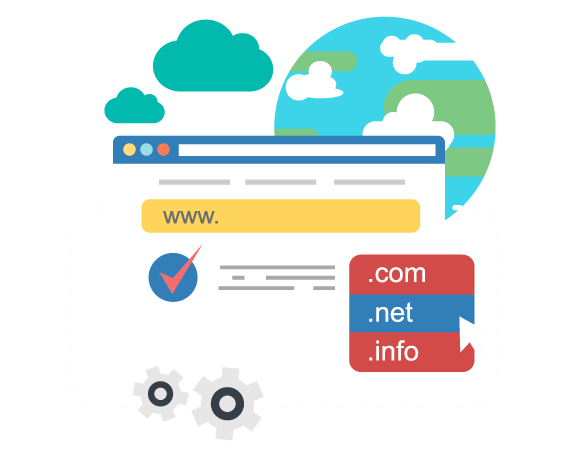 Protect Your Privacy
Domain Privacy.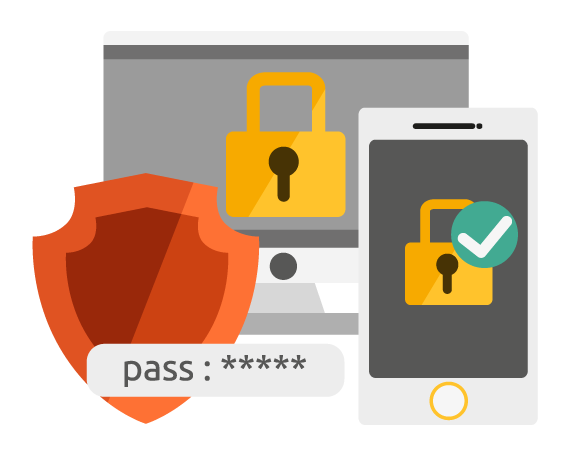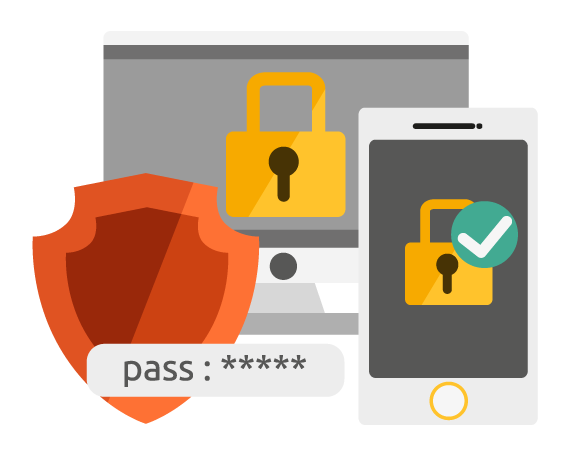 Why is my domain's WHOIS information public?
WHOIS is a public database containing the contact information of all registered and active domains and their owners.
ICANN (Internet Corporation for Assigned Names and Numbers) is the authority binding all domain registrars to make newly registered domains and their contact information publicly available.
This public information is best used when verifying domain ownership or, for example, when the domain is transferred or is being investigated for illegal activities on the Internet such as copyright violations, etc.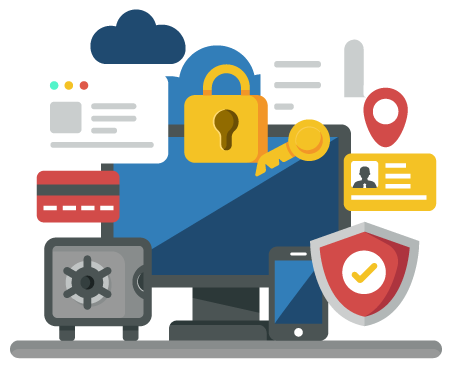 What is Domain Privacy Protection?
 When you register a domain, your private personal information including name, address, phone number, and email address is listed in the so-called WHOIS of the domain, which is publicly available. The Domain Privacy Protection service legally replaces the WHOIS details, covering Administrative, Technical and Billing contact information of your domain's WHOIS record with generic Domain Privacy Protected contact details.
After buying a Domain Privacy Protection service you still own and control your domain. You can still sell, renew, transfer or change settings to your domain name anytime you want.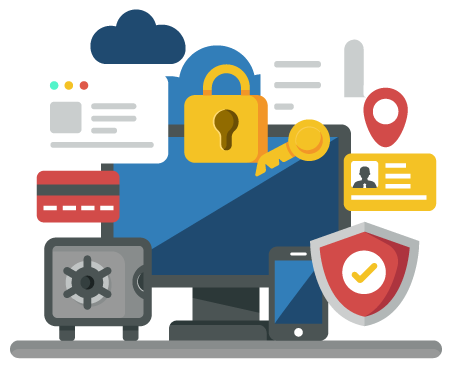 Unprotected WHOIS of a domain VS Domain Privacy Protected WHOIS
Organization Name: John Smith Productions, LLC.
First Name: John
Last Name: Smith
Address 1: 12 Main St
Address 2:
City: Hollister
State: CA
Zip Code: 95023
Country: United States
Phone: (555) 555-1234
Email: johnsmith@johnsmithprod.com
Organization Name: Whois Privacy Protection Service
First Name: Whois
Last Name: Agent
Address 1: PMB 368, 14150 NE 20th St – F1
Address 2: C/O johnsmithprod.com
City: Bellevue
State: WA
Zip Code: 98007
Country: United States
Phone: (425) 274-0657
Email: gmvjcxkxh@whoisprivacyprotect.com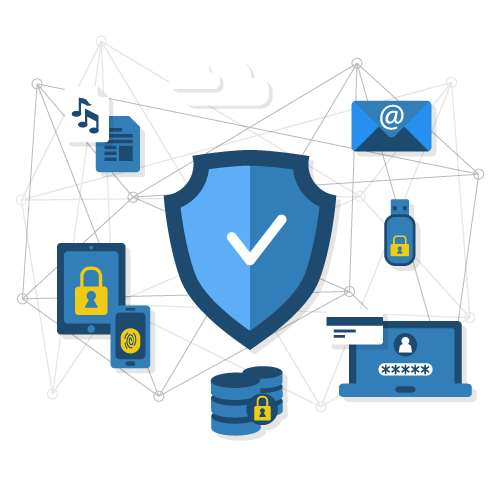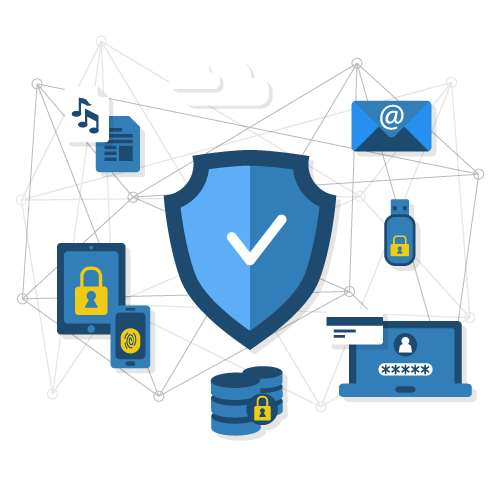 Why would you need Privacy Protection and what are the benefits?
When you buy a domain name you automatically agree to WHOIS listing your full name, physical address, email address and telephone number under the domain's name.
According to ICANN's (Internet Corporation for Assigned Names and Numbers) rules and regulations, anyone can look up the WHOIS data on a domain name. Unfortunately, this became a good and free opportunity for spammers, hackers and all types of scammers to use that data for illegal activities. At the very least you can be exposed to unsolicited commercial email (SPAM), other junk email and telemarketing calls.
Domain Privacy Protection is the service that guards a domain's WHOIS data against being publicly displayed and therefore from unwanted solicitations and scams.
How can I add Domain Privacy WHOIS protection?
Domain Privacy Protection is a service that we offer only for domains registered with or transferred to us. The domain has to be registered first. Right after that, you can add Domain Privacy Protection from your Domain Name Control Panel, New Domains & Services menu.
Important: If you already have a domain name with us and do not have access to your Domain Name Control Panel, feel free to contact our Customer Support requesting access to your Domain Name Control Panel. You may contact Customer Support from your Web Hosting, Support Center, Trouble Tickets.
Trusted by More Than 2.5 Million People Worldwide
Why Host a Domain with AwardSpace?
99.9% Network Uptime
We are continuously optimizing our servers for speed and reliability. We've reached 99.9% average uptime.
Free website builder
Every client can use our Website Builder and build the site of their dreams!
One-Click CMS Installer
With our Zacky Installer, you are going to have your favorite CMS installed in a matter of minutes.
24/7 customer support
Every customer is important to us – even on the free website hosting service. Our customer support specialists are on standby 24/7 if you're having trouble.
100% ad free
Absolutely free website hosting without ads or annoying messages! As long as it fits your purpose you're free to use it. 
Free sub-domains
All customers, even the free hosting subscribers, can register and use  free sub-domains.
Because Your Website Matters
Great Technical Support.
Our support team has advanced technical knowledge.
We are here for you 24/7 and ready to help you even
with the most advanced issues, you might have.

Questions You Might Have
Domains F.A.Q.
I already own a domain name. Can I move it to AwardSpace?
Of course you can. You need to bear in mind that the only one that can initiate and finish a domain name transfer is you – the owner of the domain name.
That said, you can count on our support team to help you with the transfer process.
What I need in order to transfer a domain?
The domain transfer is possible ONLY if you own this domain
The domain must be registered and not expired
The domain must be at least 60 days old
The domain must be with OK status (Unlocked)
The EPP key from the current registrar is needed to start a domain transfer
What is Domain Forwarding?
The easiest way to think of domain forwarding is to liken it to a redirect.
In the same manner that a 301 redirect works and one web page lead the user to another one, as the first is not needed anymore, in the domain forwarding the domain name that was entered in the browser will lead the user to another domain name. 
This is practice is necessary and recommended approach to a business rebranding. That way, when the people who are already familiar with the brand, will enter in the browser the domain name that they know but will be redirected to the new one.
Can I Forward a Domain?
Of course. AwardSpace believes that everyone should be able to do whatever they might want with their online real estate. Forwarding a domain to another one is sometimes crucial. Especially if you are trying to protect or grow a registered trademark.
How to get a free domain?
As we've mentioned above on this page, free domain names are available with a few particular web hosting plans. Namely Web Pro and Max Pack from the shared hosting plans, and all the Semi-Dedicated Web Hosting Packages.
How to get Domain Registration and Web Hosting
To get both a domain and a hosting plan, you need to know two things:
* which hosting plan you feel is the most appropriate for your goals
* the name of the domain you want to buy
Once you know what you are looking for, you can simply choose one of the hosting packages with a complementary domain name. Thus making a domain registration simultaneously as you get a hosting package.
can i have a MyName@mysite.com email?
Yes. You can create an email related to your domain name. Thus, making the people that are contacting you or your business, feel that they are contacting a professionalist.
Did we Leave an Unanswered Question?

Where Ideas Turn Into Websites