Free Web Hosting
for Nonprofits.
Now You Can Change the World For the Better 
Join for free with Facebook, Google  
or use email:   
Start an Online Adventure
Create a Website for Free.
As nonprofits organizations, you may be having difficulty balancing the focus on your missions and tasks. But with the evolution of the Internet, a web space is now an easy goal to set and achieve. 
Creating a website is not only a click away but it also free! And when most people hear free they think less features but the truth is, you are as much as benefited with a lot of great opportunities! 
You can enjoy WordPress or Joomla absolutely free as a content managing system. As well as that, 1000GB disk space, 99.9% server uptime and 100% ads-free servers! 
And it is free forever! Growing your power as nonprofits you might get to the need of a more suitable plan, but you might as well always stay with a free account. 
Why You Should Start with
Free Web Hosting for Nonprofits.
The focus of nonprofits organizations is often the reach of a bigger audience. Social media platforms have given a great opportunity for everyone to express and share their thoughts and values but there are more effective ways to increase credibility and that's the creation of a website. With the free hosting opportunities, all nonprofits can start building and at the same time be fully protected.

SPAM/VIRUS PROTECTION
Our system is using the antivirus software ClamAV. That system is designed to scan and detect SPAM and viruses in your hosting account and in your emails for your security and best convenience. 

ADVANCED CONTROL PANEL
The Control Panel you will be using is almost one of the last in-house developed panels for hosting companies. It offers more than 40 section and you can arrange in any way you want because of the drag & drop option.
Bonuses for the
Free Hosting for Nonprofits.
100% No Ads
Our free web hosting for nonprofits service is entirely Ad Free.
Free short domains (dx.am)
All customers, even the free hosting subscribers, can register and use .DX.AM domains.
name@domain.com Email
Even with our free hosting service, you'll be able to create a professional email and use it however you prefer.
RAID Redundancy
Data storage that combines multiple disk drives for the purposes of redundancy.
99.9% Network Uptime
The best in the free website hosting industry. We continuously optimize our free servers for speed and reliability.
Amazingly Fast Support
It says it all – 1-hour response time. Support staff is ready to answer and will have a solution to your problem not later than 1 hour.
Our Service in a Glance
Free Web Hosting Features.
Instant account activation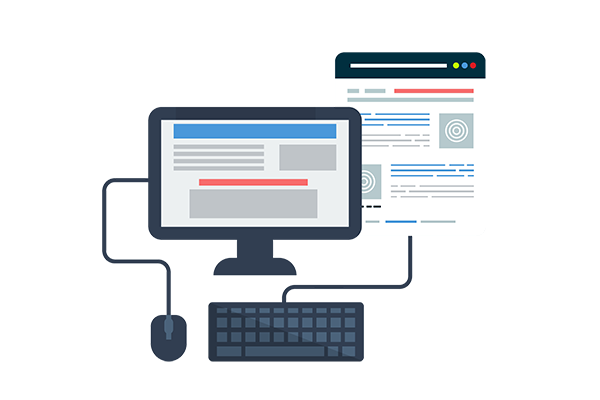 Full MySQL database support
Not Sure?
Even More Reasons:
Our own control panel
Our company has developed a unique hosting control panel which is designed to be user-friendly and fit our client's needs! If you've struggled with the kludgy cPanel before, you'll appreciate very quickly the work we've done. Get what you need quickly and easily, whether you're a novice or a pro.
Customizable dashboard
With our customizable dashboard and the ability to drag and drop you can arrange the most used features the way you want! No need to scroll constantly every time you login just to find that one item you want to access. Just pin your favorites to the top.
Firewall protection
We value our free users, and that is why for the free hosting environment our system administrators have enabled firewall protection to prevent unauthorized access from third parties such as hackers, and spammers.
SPAM/virus protection
With the anti-virus software ClamAV installed on our environment, you won't receive any spammy or harmful email messages! Phishing attacks and scams are a serious issue, and we're taking every measure to prevent them from reaching you.
50 GBits network connectivity
Even though 5GB of monthly traffic is the maximum bandwidth in our free hosting environment, you're using the same high-speed network as our paying clients! Your files will be served to your website visitors as quickly as possible. They won't even notice you're on a free host!
MySQL 5.7 and PHP 7.2
While it doesn't cost a penny, we're adamant on keeping our free hosting sharp and up-to-date. Our Free shared web hosting is based on Apache, PHP, and MySQL. If you've been searching for a free hosting platform that supports both legacy and the newest PHP applications, stop looking. We support multiple PHP 5 versions, as well as the newest of PHP 7 to ensure maximum compatibility with anything you need!


Where Ideas Turn Into Websites