Make Sense of Your Free Hosting.
Free Ebook
We asked you – our customers – what is the main obstacle between you and your online success. The answer was as surprising as it was simple. You told us that you were experiencing issues with creating the website that you want, and once that is done, the other main problem is to reach people who are interested in what you are doing.
We listened.
AwardSpace has compiled simple and understandable guidelines for you to find your way in the vast and complex world of the web.
It is accessible for every Free Hosting user, and you can get it in your Hosting Control Panel.
Create a Free account and get the Book.
It really is that simple. With the creation of a new free hosting account, using the nearby registration form, you'll get access to our Hosting Control Panel, and you'll be able to download the Make Sense of Your Free Hosting eBook.
What is more, is that you'll get a really free web hosting account, with no ads.
AwardSpace is using the latest available technologies for its servers, which means you'll be able to create a website with ease and without worrying whether the hosting will be able to support your idea.
One more thing. The free account is actually free. And lasts forever.
Join for free with Facebook, Google
or use email: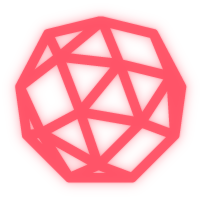 What Will You Learn?
The following are the main topics that we've covered in the Make Sense of Your Free Hosting eBook.
Which is the Right Hosting Plan for You
We've explained our hosting services, so you'll be able to find out whether the free hosting solutions is right for you.
What is MySQL, FTP, and Domain Name System
The absolute basics of Web Hosting are also covered in our eBook. Check them out and start your web journey prepared.
How to Choose a Domain Name
Every website needs a nice domain name. As this is the name that people will remember, you need to be careful with the name choosing.
How to Create a Website
Website creation doesn't have to be hard; we've compiled the main topics of our WordPress Tutorials, so you'll be able to create your first WordPress website with ease.
How to Market Your New Website
Marketing is not that easy. But it's not that hard either. Learn the basics of SEO, Social Media, and Advertising on the web.
Create Your First Web site with free hosting.
Having the opportunity to create a website for free is one of the perks that you'll get by creating an account with AwardSpace. You'll have the opportunity to learn what and how you should and shouldn't do on the web, while validating your idea.
Make Sense of Your Free Hosting.
1. Sign Up for a Free Web Hosting Account
The first step is obviously to signup for an account with AwardSpace. What that means precisely is to make one click on the mouse. With our one-click free hosting signup form, you'll be the proud owner of a free web hosting account before you know it!
2. Download Your Copy of the eBook
Once you've created your free hosting account, you'll be redirected to your Hosting Control Panel. From there, you'll be presented with the option to download your copy of the Make Sense of Your Free Hosting eBook.
3. Install WordPress or Joomla
Once you've created your free hosting account, you can choose your favorite CMS, and proceed with its installation. Go grab a cup of coffee, and … oh, no, don't do that. By the time you reach the kitchen, AwardSpace's Zacky Installer will be ready with the task, and your website will be waiting for you!
4. Promote and Grow Your Website
Of course, it will take action on your side. For you to get closer to online success, you'll have to promote and grow your website. Day in, and day out. If you follow the advice in the eBook, you won't lose time and money in pointless marketing efforts.
Start now. Thank Yourself in a year.
The action we take today, are about to payoff with time. Especially when we are taking the right actions.
And there is nothing better than investing your time and efforts in an idea that you believe in. An idea that will make the lives of other people easier, or richer (in any sense of the word). An idea that might change the world. Maybe not the whole world, but at least someone's personal world.
And thus, it will surely change your world.
Breathe life into your idea today.