WooCommerce Hosting.
eCommerce hosting suitable for your online store
Budget hosting for anyone that wants to create an online store.
Create Your Online Store With Ease
Choose the Best WooCommerce Hosting Plan.
Building an eCommerce Store
WooCommerce Hosting.
WooCommerce hosting allows anyone that wants to create an eCommerce store. It could be an online store to sell physical goods, digital downloads, or any other kind of products. The functionalities it offers are perfect for any type of eCommerce store you have in mind.
Auto Installer
The WooCommerce hosting plan comes with an auto-installer, which enables you to install both WordPress and the WooCommerce plugin at once. As a result, you will be able to complete the setup process of your eCommerce store quickly and effortlessly.
Reliability and Security
Our WooCommerce Hosting Plan comes with advanced malware scanning and weekly backup tools. You can rest assured that in the event of a catastrophe you have enough backups to recover to.
Before you buy, you have the chance to try our – sign up is easy and fast for your convenience.
We offer a 30-day no-questions-asked money-back guarantee on our premium plans.
With this hosting you also get from 2 to unlimited websites that you can create and manage.
We provide 24/7 Technical Customer Support over ticketing system and guarantee 1 hour response time
power your eCommerce store
Best Hosting for WooCommerce.
WooCommerce hosting enables business owners to concentrate on focusing their online presence towards growth by providing the needed support and security on the back end. Moreover, administrators will be in a much stronger place to carry out different company-oriented plugins and put the parameters for enhanced location growth.
In brief, hosting companies will provide the necessary infrastructure to guarantee coherent and effective efficiency where it counts.
Short History of
WooCommerce Hosting.
Server Performance
Each application will have its system requirements to determine how the software will work effectively. With that in mind, WooCommerce as the software has its optimal system requirements. WooCommerce Hosting guarantees that your eCommerce store will run smoothly and efficiently.
Having a compatible hosting plan ensures you don't fall into efficiency problems and freezes of your eCommerce store. If the hosting does not work correctly, your WooCommerce website may encounter errors or be out of operation momentarily, with severe consequences to your customers and your business.
here is why it is worth it
WooCommerce Hosting Advantages.
The best in the website hosting industry. We continuously optimize our servers for speed and reliability.

WooCommerce Hosting gives you a chance to manage from 2 to unlimited databases with space from 50 to unlimited MB!

Using WooCommerce Hosting your eCommerce store gets higher performance and optimized speed.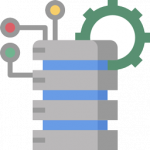 Our servers are optimized to specifically run all eCommerce stores that are created with WooCommerce hosting.

Security is crucial when it comes to website management. Trust hosting services with additional safety measures.

Using WooCommerce hosting your eCommerce store gets higher performance and optimized speed.
Every Website Matters for us
You Have Our Full Support.
Communication Oriented
High Technical
Expertise
Top Rated
Available 24/7
It takes just a few steps
Are You Ready?

The first step is clear. Sign up for WooCommerce Hosting and get ready to start your journey in creating the eCommerce store for your business.

install WordPress and WooCommerce
Thanks to our Auto-Installer, creating your WooCommerce store is easy, fast, and simple. You don't need to take extra actions. Everything is waiting for you.


That's it! You are ready to launch your WooCommerce store, to start selling your products or services, and to grow your business.

Where Ideas Turn Into Websites