In their article on the importance of customer reviews, Forbes, citing a survey made by BrightLocal, claims that as much as 88% of the customers trust online reviews as much as a personal recommendation. The Forbes article continues by stating that only 12% of the population doesn't read the reviews regularly.
All that means that, whether your business is based entirely on the web, or you just use your website as a business card, you ought to let your clients share their opinion with other clients.
By doing so, you'll have more credibility in front of those who are not familiar with your brand. What is more, assuming the reviews on your website are positive, those who are unsure whether they should do business with you, will have one more reason to do so. And a powerful one.
How to Add Reviews to Your WordPress Website
1. Go to the Dashboard of Your WordPress
To go to the dashboard of your WordPress website you need to add /wp-admin at the end of your domain name.
2. Click Plugins.

We've already covered the whole process of adding a plugin to WordPress, but you can follow it in this article.
3. Click the Add New.
The Add New button that will let you choose a new plugin to upload could be clicked both on the top of the plugins page and in the drop-down menu on the sidebar.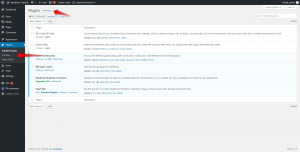 4. Search for the WP Customer Reviews plugin.
In the search box on the top right of the Add Plugins page, write "WP Customer Reviews".

5. Install the WP Customer Reviews plugin.
Click the Install Now button for WP Customer Reviews. When the installation is finished, click OK.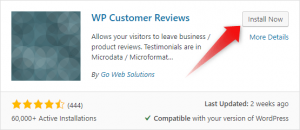 6. Activate the Plugin.
Once the WP Customer Reviews Plugin is installed, click Activate Plugin.
7. Enable WP Customer Reviews.
To enable Customer Reviews on a specific page, you need to go to the WYSIWYG (where you usually create or edit a page) and scroll down to the bottom of the edit page.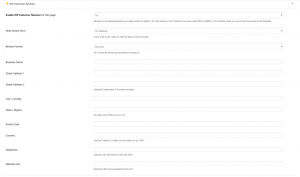 9. Tune up the settings.
As shown in the image above, there are more than one features that you can tune up. You can either choose a product or a business review. Following are the information about that business. If you don't have a review website, where people can review more than one businesses, it is not mandatory for you to fill all the fields.
10. Update or publish the Page.
Now you need to go back to the top of the page, and click Publish or Update when you are ready editing the page.
Now people will be able to share their opinion about your business.
Choose the right Hosting
Prices starting at
$2.99
/year!