Where Ideas Turn Into Websites.
Start with free hosting. Grow Premium.
Free web hosting + a free short domain, PHP, MySQL, App Installer, Email Sending & No Ads
Create Your Website With Ease
Choose the Best Web Hosting Plan.
We've tried to figure out what is it that stops people from creating their own websites. Was it a lack of ideas? Or maybe "creating a website" sounds like a lot of work? Probably it was the fact that a lot of people still believe that they need coding skills to do it. Or was it the price?
AwardSpace decided to look for the answer at the only place where such could be valid, and truthful.
We asked you – our customers. The people to whom we owe everything we are.
You told us that the biggest obstacle was the lack of knowledge.
We heard you.
Now, AwardSpace, on top of the other Hosting Services, has WordPress Tutorials and WordPress Hosting Solution. Also, we have a rich knowledge base, that will answer the questions to anyone curious enough to look for them. For everyone else, we have a magnificent technical support team, ready to remove any obstacle between you, and your website's success.
We, of course, still offer Free Web Hosting which you can use as a sandbox, or to launch your business idea's website, start your first blog, or learn the ins and outs of the web. All that at no costs.
We will continue to better its services because we want you to have everything you need.
AwardSpace is the place Where Ideas Turn Into Websites.
It is time to create yours.
Welcome on board!
Awardspace
Where Ideas Turn Into Websites.
With a wide range of services AwardSpace offers
Web Hosting Solution for Every Need.
Truly Free Web Hosting with PHP & MySQL. Create your first website for free, and tell your story to the world.
The Free Web Hosting Service is suitable for small blog websites, news media, idea launching.
Approximate monthly visits:
~5000/month.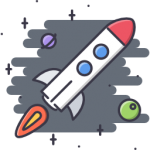 Our Shared Hosting Service are for the for those of you who want to start big, and grow bigger.
The Shared Hosting plans are appropriate for bigger blog websites, eCommerce shops, news media, and working businesses.
Approximate monthly visits:
~15 000 to ~150 000/month.

The WordPress Web Hosting Service is the perfect solution for anyone that wants to create a WordPress website.
WordPress is the arguably the best Content Management System with which you can create nearly any type of website.
Approximate monthly visits:
~15 000 to ~150 000/month.

Your website's name, also known as a domain name is arguably the single most important element of your online presence.
Get up to two free domains. Including, but not limited to a free .com domain .net, .org, .us.
Free domains are available with:
Shared and Semi-Dedicated Hosting.

The Semi-Dedicated Hosting Service is designed to support big websites. This is the home of the biggest eCommerce shops.
Semi-Dedicated Plans are ideal for websites with a large amount of pages, and traffic. Get fast and smooth load of your content.
Approximate monthly visits:
Unlimited.

The VPS Cloud Hosting is crafted for those who appreciate their freedom. It is, of course, for the advanced hosting users.
Get root server access, and install any software, configure your OS, make updates, maintain your own server.
Approximate monthly traffic:
2TB – 8TB.
AwardSpace in Numbers
Stats We Are Proud With.
Support & Sales Availability
Million Satisfied Customers
Minutes Average Response Time
Trusted by More Than 2.5 Million People Worldwide
Why AwardSpace?
99.9% Network Uptime
The best in the free website hosting industry. We continuously optimize our free servers for speed and reliability.
Free website builder
Every client can use our Website Builder and build the site of their dreams!
24/7 customer support
Every customer is important to us – even on the free website hosting service. Our customer support specialists are on standby 24/7 if you're having trouble.
One-Click CMS Installer
With our Zacky Installer, you are going to have your favorite CMS installed in a matter of minutes.
100% ad free
Absolutely free website hosting without ads or annoying messages! As long as it fits your purpose you're free to use it.
Free short domains (dx.am)
All customers, even the free hosting subscribers, can register and use .DX.AM domains.
Because Your Website Matters
Reliable Technical Support.
Communication Oriented
High Technical
Expertise
Top Rated
Available 24/7
As Featured by:


Where Ideas Turn Into Websites