Working remotely has traditionally held a bad reputation. More and more companies are adopting work from home policies. This is due to the current pandemic situation in the world.
Long-term remote working appears to be here to stay and it's up to companies everywhere to organize employees during this transitional phase.
Working from home sometimes might feel safer and more comfortable but for some people, it is hard to stay concentrated. To stay focused at home is difficult because more things can distract you from your work duties, and there is no one around to keep you in check.
Hence you need to find a way to stay productive and deal with the same amount of work that you normally would even if your job is online.
Working from home allows you to have a better work-life balance and better control of your work environment. For this reason, it is important to adapt quickly to the situation and keep your pace of working.
In this article, we will propose 5 ways to be more productive while working from home.
1. Dress Up for Work
Looking smart can help you to set the right atmosphere for yourself and feel just like in the office. Even if you have an online business waking up in the morning and getting dressed for work will motivate you and may increase the level of your productivity.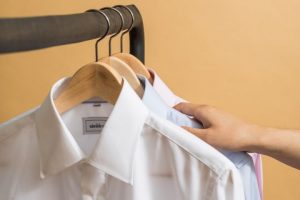 Choose clothes with which you can appear in an online meeting with your colleagues or clients but at the same time, they are comfortable.
You don't need to wear a suit or heels just something like a nice top and jeans or a dress.
Productivity and motivation of course do not only come from your outfit but it might help you to feel more focused while working.
2. Make Your Workspace Look Like an Office
A work environment that feels like an office tends to be more appealing and get you in the mindset to work productively.
Try to create a small and quiet workspace and don't put anything there that can distract you from your work. You can even put some plants around and set the right light if needed. Having plants in your office could be beneficial in minimizing stress levels and improving air quality.
Be creative and add your personal touch to make the space around you look in style and professional.
The best office environment should make you feel energetic and prepared for work.
3. Shut Off Everything That Might Distract You
Working from home can be very distracting and we all know it. There are plenty of things that can attract your attention while working. Unfortunately, this holds true whether you are alone or not. If you have a family or roommates find a quiet place where no one will bother you. Working and at the same time looking after children, for example, is not what we recommend.
Social media is another thing that can distract you from your work. Being constantly online might have a lot of benefits but is also very distracting and you should try to reduce your online presence.
4. Set Regular Catch Ups
Staying in touch while working remotely is a great way to stay visible. Check-in with your team and discuss the progress made and schedule these meetings regularly.

When working as a remote employee, communicating efficiently in order to be productive is essential. Engaging your colleagues, providing updates on the progress of a project, having regular meetings, and catch-ups and using certain technological tools are all useful in facilitating communication. Find what best works for you and your colleagues.
5. Set Deadlines For Yourself
It's easy to put off a task when you have all the time in the world to complete it. Hence, deadlines can be helpful to keep you more concentrated and focused on your daily tasks.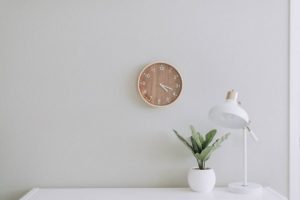 To be more productive schedule your deadlines as near to the present date. Not only will you stay more driven throughout the process, but you're also likely to start working on your assignment earlier than you normally would.
Keeping track of your work and setting deadlines will help you perform better in your job.

Conclusion
Adjusting to this new style of remote work will challenge each one of us. Although, we don't know when things might return to normal, the value of creating a home office environment that helps you feel inspired and ready to overcome every challenge.