If you are planning to start a business, or already have one, that still has no website, most likely you have a lot of questions about creating a business website.
What is the best design for a small business website?
Which is the best website builder for small business?
How much does a website cost?
And probably even 'should I create a website for my business?'.
Neither of these questions has a simple answer. But you are a business owner (to-be), you already know that no question has a simple answer. Yet, there while giving answers to those questions, there are things that you definitely should take into account. Otherwise, your answers could be wrong. And I believe that you know the price of a mistake in the world of business.
Here is what you need to know when creating a website for your business.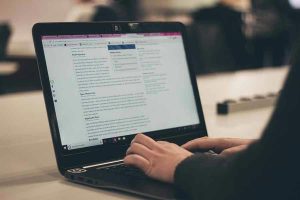 Should I Create a Website for My Business
It's 2018. And more than half of it has passed. There are some exceptions to the rule, that are there only to confirm it but in 2018 your absence from the web is, more or less, equal to your absence from the real world.
And except in a case that your business owes its existence to the people in the neighborhood, you definitely should create a website for your business.
In my personal opinion, even if your business is local and you are some kind of a freelancer, you could take advantage of the opportunity to have a website.
Photographers, writers, lawyers, digital marketing consultants, business consultants … everyone needs a website.
Whatever your sphere of expertise, and the size of your business, you'll benefit by creating a business website.
Here are 5 Reasons to Build a Website for Your Business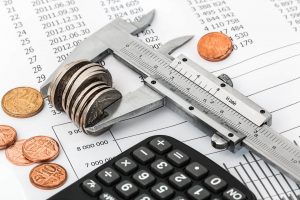 How Much Does a Website Cost
Website creation and maintenance could cost nothing or a fortune. Of course, it is not mandatory for you to pay a fortune in order to have one… neither you are obligated to pay at all.
Here is what you can do to avoid unnecessary payments while creating a website for your business:
Get yourself a hosting that gives you the minimum viable resources
Register the desired domain name
Learn how to build a WordPress website
Let's get deeper into these suggestions.
Get Yourself a hosting that gives you the minimum viable resources is the first step. And you know what? If you are about to create a small website for your business, the most logical thing you can do is to get Free Hosting. There is nothing to sell here. Neither the service nor the idea. It is Free.
The features that the free web hosting service will present you with, are more than enough for a small website. And if you are creating a business-card website, our free hosting will satisfy all of your website's needs.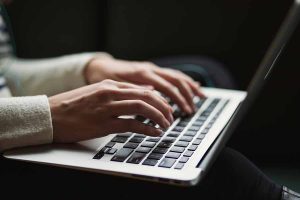 Once, you got your free hosting, there is something that you will most likely have to pay for. To register a domain name is more than recommended. Although we offer free subdomains, and free .com domains (with some of our premium hosting services), if you choose our Free Hosting Service, the next best thing is to register a domain name.
Read: 5 Reasons Why Big Companies Use Domains Owned by Them
We've already covered why you need to do so. If you are interested you can read the article above. Presuming that this is your first business, I would highly recommend you to go for a free web hosting service. It is free (of course). And it is safe.
Read: Is Free Hosting Safe? Everything You Need to Know in 2018
You chose the right hosting plan for what you are about to create. Now what? You need to decide whether you will pay someone to create your business' website or you will do it all by yourself.
And while it may sound scary and overwhelming, website building is not that hard of a task anymore. If you are about to create your own website, you may, and probably will use WordPress as your CMS. There are some main reasons to use WordPress if you are about to create your business' website on your own.
It is fairly easy to learn how to build a WordPress website.
And even though some tasks in WordPress may require for you to have a deeper understanding of the CMS, you can always bypass that issue by using one of the so-called 'page builders'.
We've listed the top 6 Best Professional WordPress Website Builder
Create a WordPress Website with the Right Hosting!
Prices starting at
$2.99
/year!
What is the Best Design for a Small Business Website
You got your hosting, and domain, and a website builder. Now it is time to start creating. But how can you design a website if you never had one in the first place?
Of course, you can choose to just Install a WordPress Theme and leave it as it is. Yet, if you want for your website to stand out somehow, it will probably be best if you put some effort into it.
It is virtually impossible for someone that doesn't know your business' ins and outs, to determine what is the best design for its website. Yet, there are some things that every honorable marketing agency would tell you.
The best design for your website is the one that lets your brand express its character.
Read: The 4 Mistakes in Web Design You Should Always Avoid
Once, you've built a website that has avoided those mistakes, and moreover, has a design that allows your brand to be what it is, you are good to go.
Keep in mind that there are some pages that a is absolutely mandatory for a website to have. Try not to forget your About, Terms of Services, Privacy Policy, and Contact pages.
To Wrap Up…
Creating a business website is a task that you may want to outsource to an expert in the field. Yet, if you are fairly able to use a computer, and to orient yourself in the stormy web sea, you'll do just fine, creating your business' website by yourself.
If the questions 'should I create a website for my business' still stands, let me remove any doubts – you should.
To do so, you need to choose a hosting service, register a domain name, and go for the website, trying not to make any design mistake, and to let what you stand for be presented directly as well as implicitly.