The tone of voice usually refers to the way in which a company speaks to its audience. This applies to both oral and written forms. Nowadays, tone of voice is really important, especially if you want to run a successful brand or company. People value communication and the way a brand speaks to them.
It's not just about what you say, the language you use is important too. Bear in mind that a positive tone of voice is always preferable, especially when speaking to your customers.

Just like each one of us, businesses should have their own way of speaking and communicating. This creates a unique connection between a brand and its audience.
In this article, we will talk more about the tone of voice and why it matters in the modern world we live in.
Is the Tone of Voice Important?
As we live in a very digital world where communication most of the time takes place online on various devices, it is important to know how to speak to your audience.
So, the answer to this question is yes. The tone of voice is very important if you want to build a strong connection with your customers.

The tone of voice is not only how you speak to your audience, but also the language you use to communicate in your content. How you approach your customers and the way you speak to them. This includes the words you use on your social media channels, website, or when sending emails.
The best advice we can give you is to use friendly and easy-to-understand language, but keep it professional at the same time.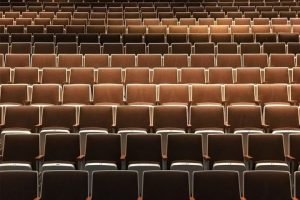 What Tone of Voice Should I Use?
Today, people need to connect with their favorite brands on more levels than ever before. As a marketer or business owner, you need to make sure you know your target audience very well.
Your approach and tone of voice should be based on the type of business you run and also the type of products or services you offer to your customers.

People want to read content that really speaks to them in a positive, active, and cheerful way. They engage primarily with brands that take the right approach to their business.
As we mentioned earlier, the first thing you need to do is figure out your target audience, then you need to think about what your brand values are and implement those values into your content. Once you've considered these factors, you can implement tone of voice into your brand communications.
Here is a list of detailed tone descriptors
Authoritative.
Caring.
Cheerful.
Coarse.
Conservative.
Conversational.
Casual.
Dry.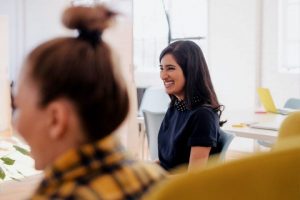 What Are the Advantages of the Cheerful Tone of Voice?
If you speak cheerfully and positively, you will engage your audience even more. They will start reading your posts and articles and engage with your brand more. The communication will be better and your audience will want to read your content.
The tone of voice can influence not only what people think about your brand, but also their willingness to listen to you.
Don't be surprised if your audience doesn't engage with your content because you may have used the wrong style and tone of voice in your posts. Don't worry you can still change that for the future.
Speaking positively will open many doors for you, not only for your business but also in your personal and professional life.
Try not to use too dry, casual, and conservative words when creating content, as people will quickly get bored and continue reading someone else's materials.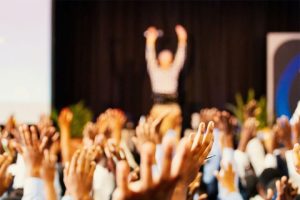 Conclusion
It will take some time for you to find your tone of voice, and that is fine. You should continue to speak to your audience, but keep in mind what we have shared with you in this article.
People will understand you better if you have your way of speaking to them. Try to do it clearly and cheerfully. You will see a better result afterward.

Finding your tone of voice is a process that will allow you to communicate better and increase your engagement. Make sure you allow yourself to speak your true self and be honest with your audience.
In the end, we're sure people will appreciate your efforts and you'll see it in the results.