There are over 1.5 billion websites on the world wide web today. Some of them active, some of them not, all of them are the manifestations of someone's desire to share something with the world. An endless ocean of information packed into web pages, most of which will never be visited again. The thought of just how enormous the web is can be either hauntingly uncanny or idealistically promising.
This is especially true when one realizes the pace with which online content and design are rendered irrelevant. Every year, websites go through visual and functional changes in order to cater to the ever-evolving needs of today's person. Not only are these needs the dictator of the web design trends today but they are also the indicator for how well a website is performing.
This is why once your SEO efforts bear fruits and yield the desired results, preserving your ranking becomes a priority. When revamping a website, however, this might turn out to be a challenge. So, how to redesign a website without losing SEO?
We've collected the five steps to keep in mind when redesigning your website.
1. URL Structure and Temporary URL
If you want to protect your website's credibility, ranking and overall consistency, a roadmap of its URL structure are essential. Because redesigning inevitably leads to numerous changes, the URLs of the website are fairly vulnerable in the process. Therefore, backups of the structure go a long way whenever changes are due.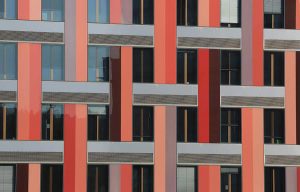 To get such a roadmap, you should use a tool for collecting your website's metadata and structure. This can be done by using plugins such as Yoast SEO. Thereafter, you can proceed to identify the changes in the URLs that you plan and thus, make adjustments corresponding to them. Don't forget that the less you tweak the URLs, the less impact the redesign will have on your overall ranking.
Another point here to consider is related to the aftermath of the preparation, namely the beginning of the redesigning process. As doing the redesign on your existing website can cause unimaginable damage on your SEO, you will need to set up a new temporary website for your redesign. To do so, simply copy your existing website and start making changes to it on a new URL. Depending on your web hosting features, you should be able to host more than one website, thus enabling a more secure process of revamping.
2. Proper 301 Redirects
The main reason why people revamp websites is getting rid of non-productive pages. This is why, while redirects are important, redirecting every single web page is far from necessary. The main objective should be preserving the most productive ones:

To redirect pages to others, 301 redirects are the most search-engine friendly method. Because they indicate that a page is moved permanently, they will ensure that your visitor traffic is fairly redirected to your new URLs.
3. SEO Audit
In order to learn and grow, a fuller understanding of your previous SEO efforts is essential. This is what SEO audits are about. Even though you might feel like this is an extra step which does nothing to contribute to your goals, it will actually provide the insight you need in order to successfully learn how to redesign a website without losing SEO.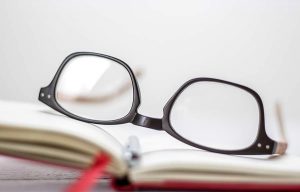 MOZ Pro and Woorank are just two of the numerous tools that will help you in this endeavor. They will provide insight into the relationship between pages and search engines. Most importantly, they will generate a complete review of your website's current status. Tracking progress in real time leads to avoiding previous mistakes and predicting prospective ones.
4. Content-Oriented Pages
With all of this newly acquired knowledge in mind, one thing should be clear. However good your previous rankings were, they can always be better. And focusing on content might be the key.
To create content-oriented pages means incorporating more knowledge bases, blog posts, articles, tutorials, frequently asked questions, and everything else that could classify as an informative piece of web content.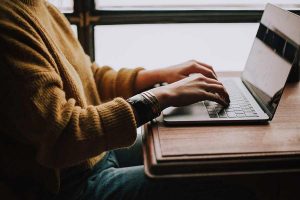 And I'm not going to lie, this is a process which will probably take time. You might even find yourself happy with the amount of content generated only when it's time for a new revamp. Nevertheless, experts across the world guarantee the success of the content strategy.
Also, don't forget that visuals also count as content and can indirectly impact your SEO by affecting your visitors' behavior on-page. Videos, infographics, and images are the type of content that is shareable and can thus, accumulate quality traffic to your website.
5. In Conclusion
While the process of redesigning a website might seem as a troublesome experience you prefer to postpone, the advantages far surpass the effort behind it. This is why thousands of websites go through daily improvements in order to remain relevant and productive. While website performance is a complex topic, it's almost certain that fresh air always benefits it greatly.
In a world, where every innovation is replaced by the next one in a matter of seconds, remaining relevant and up-to-date is essential. Nevertheless, a redesign of a website could harm the achieved search engine rankings if done poorly. Following the 4 keys to successful revamp will guarantee you that not only has your website secured its previous ranking but is also ready to beat them. And that's the spirit of the new age.
More design tips: