How to Embed a YouTube Video in WordPress
Embed Video so Users Will be Able to Watch Directly From Your Website
Content is king!  You probably already know that.  Maybe you have had a YouTube channel way before you created your website. Or, maybe, it's just the opposite – you started a youtube channel in order to support and mature the site. Whatever the reason is you found yourself in a situation where you want to embed a video directly in the content, instead of linking to it. Thus, keeping the visitors on your site.
Here is How to Embed YouTube Video in WordPress Post
Under every video on YouTube, you can see a few buttons. Below the Subscribe button, you can find the Add To, Share and More buttons. As you can imagine, we should click on the Share button.

A sub menu will appear. Here you'll be able to choose from a number of different options. Click the Embed button.
You can either copy the code directly, or you can click the Show More button, where … well, more options will show.

Those options include the size of the video, whether you want the player to show video suggestions once the video finished and so on.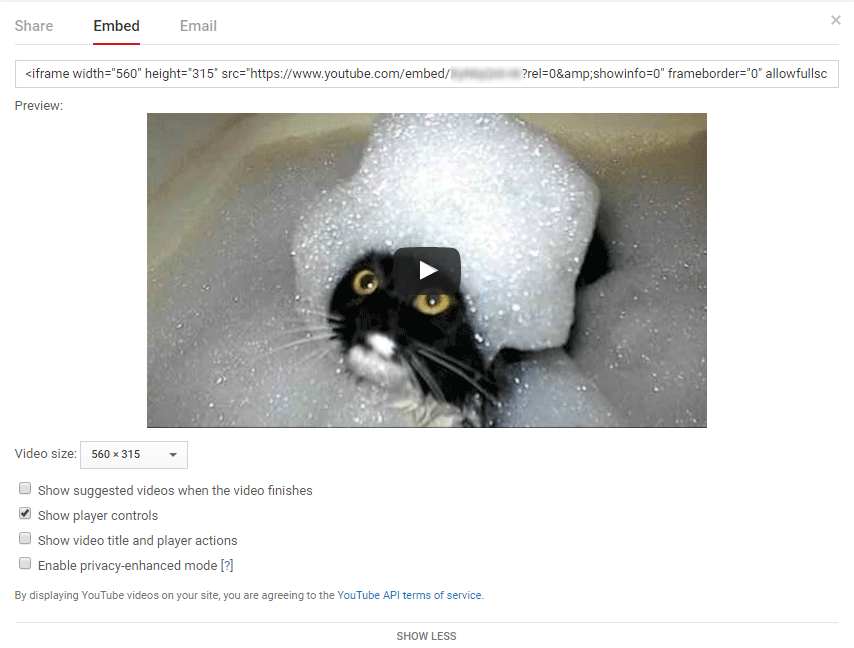 Once you tuned the settings the way you wanted, copy the Embed Code.
Go back to WYSIWYG open the text editor.

Paste the code. Publish(or Update) the post. Go to the front end of the site. You should be able to see the embedded YouTube video.