There is so much competition in every industry these days. Your business is competing with local, regional, national, and global brands. One of the things you need to do is to get your customers to spend more money on your app. This is a simple concept and you can probably agree with it.
If you want more people to spend money on your mobile app and increase your sales, you are the one to make it happen.
If you already have a mobile app, you are on the right track. This can only be a plus if you want to be more visible to your audience and have a strong presence as a brand. In today's digital world, it's important to know your customers. You need to find out what they want and how they want it. In this article, we're going to talk about how mobile apps increase their sales and the most common methods they use to do so.
Implement a Customer Loyalty Program
Customer loyalty programs aim to keep your customers coming back to your app, which makes them more likely to spend more money later. If you have a mobile app, that means your customers can also participate in your loyalty program. In other words, everyone wants to save money and earn rewards.
Loyalty programs are a great solution for any business because they encourage repeat purchases. Plus, it's cheaper to sell something to your existing customers than to spend money finding new ones. You can reward your customers in any way you want. For example, you can give them a discount after they complete the desired action or give them free products. It's entirely up to you.
You could set up your program so that your customers get more rewards depending on how much money they spend. Every time someone spends more on a purchase than the last time they shopped with you, they get a reward. This is a great strategy because it keeps your customers happy and they continue to spend more money. There are different types of loyalty programs, but they all have the same function. They are designed to encourage repeat purchases.
Loyalty programs are great for businesses in any industry.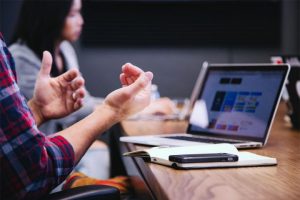 Monitor the Behavior of Your Customers
One of the biggest benefits of a mobile app is that you can monitor and adjust your customers' behavior.
Compared to physical stores where you can't find out what your customer is thinking, mobile apps allow you to get information about user actions and browsing history. This way, you can find out if your customer is constantly searching for something and not buying it. Based on their interests and behavior, you can then send them personalized ads and promotions just for them.
This is a great strategy to use even for people who have already bought something. You can up-sell or cross-sell items based on their purchase history. Again based on their interests, you can suggest products to buy that are similar to what they are looking for. This is a very effective way to sell your customer something additional. For example, if they just bought a ski jacket, you can also suggest a ski mask.
Encourage Mobile App Downloads
After you have this great platform to drive sales, you need to get people to download your mobile app. When you see someone visit your mobile website, you can encourage them to get your mobile app as well.
For example, you can also offer a discount to anyone who downloads your app through your website.
The easy checkout process that the mobile app can offer increases the chances that customers will spend more and shop more often. To ensure that your app gets as many downloads as possible, we recommend making your mobile app free. With a mobile app, you can increase the awareness of your brand to a larger audience.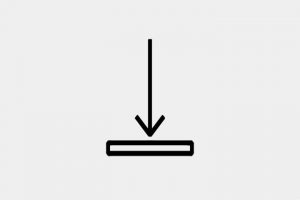 Learn how to send effective push notifications
To ensure that you send effective push notifications, you need to do so with a suitable offer or discount for your customers.
Otherwise, it could harm their buying decisions. You can use push notifications to let your customers know about available discounts or flash sales. Sending the right push notification can drastically increase your conversion rates. Another way to send a push notification is to use location-based services and track your customers. This way, you can send them notifications that are relevant to their physical locations.
We can promise you that this works better than sending a bunch of spam emails or text messages to your customers. You can only contact your audience via push notifications if you have a mobile app.
Conclusion
If you want your business to succeed, you need to make sure your customers are happy, and if you can do that, they will spend more money. Now and in the future, your app is the perfect way to get customers to buy more.
Create a loyalty program that encourages your customers to spend more money. Use your mobile app to monitor your customers' behavior and send them personalized promotions. Ask your customers for their feedback and be ready to take action if something is missing or needs improvement in your app.
Find a way to make your app even more popular. Once people have installed the app, you can send them push notifications to increase sales.
Don't stop or use just one of these tactics, use them all and learn new ones too. If you follow these tips, you will see an increase in customer spending on your mobile app.