The number of social media world-wide users continues to grow every year. That's why it is crucial for your business success to take advantage of these platforms.


In order to fully utilize the power of social media, you ought to create a plan of using it. Such a plan includes the ideas that you want to integrate to grow your accounts on social media. You need to know your target audience and to try to reach those people appropriately. This knowledge guides your actions and lets you know whether you're succeeding or failing.

In today's society, the use of social media has become a necessary daily activity and it is important to know Why Social Media is Good for Your Business.

In this article, we will walk you through a four-step guide to create a winning social media marketing strategy of your own.


Step 1: Set a Goal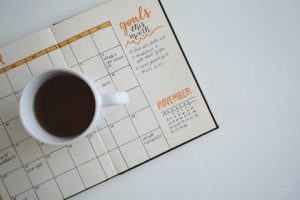 To achieve any success, you need to define what success means. That is, to set a goal in your mind. Only after that, can you track your progress. That is why you need to have a goal for your social media accounts, to be able to create a better-structured plan, and track your results and measure your return on investment (ROI).


Start developing your social media marketing plan by writing down at least three goals for social media.

For example:

– Grow brand awareness
– Drive more sales
– Reach new customers

Choose some that will make a meaningful impact on your business. So, when setting goals, select such that will drive business results, and not just produce impressive-sounding numbers that aren't relevant.


Step 2: Define Your Audience


Once you know what your goal is, it's the time to find your audience. Find out who is your customer (who is interested to buy your product or service). The more you know about your audience, the easier it will be to reach them at the right place and right time on social media.

Here are some exemplary question, that could ease your way to understanding your audience:

– Location (and time zone) Where in the world does your target audience live?

– Age: What is the age of your audience?

– Language: What language does your target audience speak?

– Interests: What does your target audience like to do? (What TV shows do they watch? What other businesses do they interact with?)

Learn everything you can about your audience and what they want to see on social media. That way you can create content that they will like, comment on, and share. Bear in mind that social media analytics provides you with information about who your customers are and how they interact with your brand on the platform. These insights allow you to refine your strategy and better target your audience.



Step 3: Choose The Right Social Media Platform


Now that you defined your audience is time to pick the right social media platform(s) for your business. Chose carefully which social media platform(s) to use for your marketing efforts, as each of them serves its own purpose and can benefit your business in different ways.

Find out which platforms can best suit your business:

Facebook: Facebook is a B2C platform and the possibilities there are limitless. As it is the most used social platform with a user base of over 2.7 billion people, Facebook is an unparalleled tool for businesses to reach new and retain existing customers. Find out how to Use Facebook Groups to Grow Your Brand.

Instagram: You've heard the saying "a picture is worth a thousand words." In a nutshell, that's why Instagram is so popular. While many people are familiar with Instagram on a personal level, it has also become a powerful marketing tool. Serving as another B2C platform, Instagram can introduce you to a large range of consumers.

Twitter: Twitter allows you to send and receive short posts called tweets. The platform became increasingly popular with students, politicians, and the general public. The type of information you tweet can depend on whether you are tweeting as an individual or as a company, project, or group. Twitter is a relatively informal communications tool so don't be afraid to embrace a personal, friendly, and humorous approach to tweeting.

Tik Tok: Although advertising on Tik Tok is relatively new, there is much potential for businesses on this platform. With people under the age of 25 using Tik Tok for 52 minutes on an average day, this can benefit many companies looking to target a younger active audience on the internet.

LinkedIn: With LinkedIn being the largest professional network, you could see why this is the #1 platform for B2B. Any professional looking to grow his or her network must include this platform in their marketing efforts.



Step 4: Create the Content

Crafting your content usually is the most creative and fun part of your marketing activities. When creating the content is important to tailor your content to your audience.

A brand's presence on social media allows them to interact with its audience and build a loyal consumer base. Social media can not only connect you with brands but also helps you find reviews about those brands. The purpose of creating content is to help your audience use your product and to overall facilitate them in every relevant manner.

Social media also gives you the power to reach out to more people than you can with traditional marketing. With over 2.3 billion active monthly users, Facebook is the largest social media network. Among such a huge group of people, you can easily find people who might like your brand and products.

Social media gives brands the power to connect with their audiences. Hence, learning how to create content for social media that will engage your audience is very important.

Bear in mind that there are certain Content Marketing Mistakes to Avoid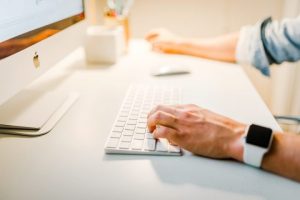 Constantly Optimizing Your Content and Accounts


Content optimization is a process of constantly updating the information for your customers or making your content better work for your audience. That involves finding out what content performs well for your company on social platforms and repeating that success.

To do this, you will figure out what content your audience is looking for, see where you fit in the social media sphere, and finally, execute (and then reassess) your strategy.

You may recognize that it is a similar process to optimizing for search engines (SEO). The final goal is to give your audience the most relevant and structured content.

Also, you can find out how to optimize your Social Media Strategy for Your Website.


Conclusion

Social media can be quite time-consuming and may even be a new method for some companies but it is growing constantly and it is playing a significant role in today's digital age.
Marketing with social media allows you to do more in-depth strategies, to see statistics, and make better campaigns. If you implement what we went over with you today with these simple steps above will pave a great foundation for your success on social media.