Social media platforms enjoy more than 2.3 billion users combined. Naturally, all of this many people can't be online at the same time. As a social media marketer, one ought to know not only what type of content to publish but when is the right time to do so.

The best time to post on social media is, of course, when your audience is most likely to see and engage with your content. A well-timed post can lead to more likes, comments, and shares. The right time to publish depends on the specific industry, chosen platform, and, of course, audience.
Regularly monitoring your social media engagement and analyzing your social data can help you find the best times to post on Instagram, Facebook, and all of the other social networks. You might notice that your audience engages with you at different times.
Each social media platform also changes its algorithms, so keep this in mind. Knowing when to post on every social platform is one important way to stay a step ahead of the competitors. Timing is also very important and you need to consider that when you create your social media marketing plan.
In this article, we will share with you which is the best time to post on some of the most popular social platforms.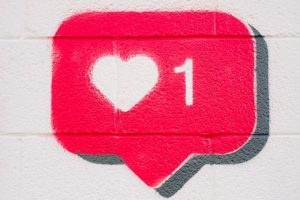 Best Тime to Post on Facebook
Facebook is the world's largest platform with over 2 billion users in 2020. As we mentioned before, every platform is different and your customers' engagement is not only related to the exact time you post but also to the type of your business and your audience.
Here are some global Facebook engagement statistics that can navigate you when you first start.
Best time: 11 am and 1–2 pm
Best day: Wednesday
Worst day: Sunday
For many platforms, Wednesday is a good day to post. The best time to do so is late morning and around lunchtime. That's likely because many Facebook users browse through their accounts during lunch breaks for entertainment.

The worst day to post is Sunday because most people are not working and they prefer to have an active rest day or do activities other than spending time on their mobile devices.
Best Тime Тo Post on Instagram
Instagram is also a very popular platform at the moment. It is the second most logged-in social media site for daily use, after Facebook. The platform is owned by Facebook and the statistics for global usage are almost the same.
Best time: from 10 am–11 am
Best day: Wednesday and Friday
Worst day: Sunday
You can reach higher engagement if you post in the morning when people are getting up and checking their accounts on the platform. The best days for posting on Instagram are Wednesday and Friday.

Sunday again for the same reason is not recommended for posting.
Best Time To Post on Twitter
Twitter is well-liked micro-blogging and social networking platform. You need to consider that Twitter is less about social friendships and more about sharing news and thoughts.
In general, users spend less time on the platform in comparison to Facebook and Instagram so you need to know when is the right time to share your content with them.
Best time: from 8 am – 4 pm
Best days: Wednesday and Friday
Worst day: Saturday and Sunday
Usually, you can't go wrong if you post in the morning. This is the time when people wake up and they often browse the internet. No doubt people are using Twitter a lot for reading what is happening in the world throughout the day and you need to know when it is more likely for them to see your content.
Best Time To post on LinkedIn

LinkedIn is a social network for professionals and companies. Its main purpose is to put people who are looking for work and new business opportunities in contact. Most of the time, professionals prefer to search for new opportunities when they are not at work. This can happen in the morning or the evening after work.
Best time: Wednesday from 8–10 am, and noon, Thursday at 9 am and 1–2 pm, and Friday around 9 am
Best day: Wednesday, Thursday, and Friday
Worst day: Sunday
Similar to the other platforms Sunday is again not the best day of the week to post on LinkedIn.
Why are the Best Times to Post so Important for Your Social Media Management?
Even if you are just starting with social media, it is important to know when to post if you want to increase your organic engagement. If you already have content that you want to share on your page, bear in mind that timing can help you to get more engagement.

For this reason, you need to analyze your audience's behavior to find out when they are most likely to interact with your content.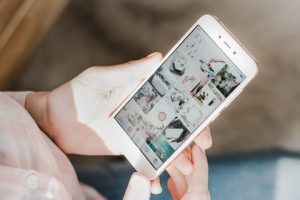 If you have an international business, you need to consider time zones as well.
Conclusion
Never stop testing or experimenting. Don't be afraid to post on social media on less popular days. While you might not reach your highest percentage of followers, you might be able to reach people you would have missed otherwise.

Social media is not always about the number of followers or likes on your posts. The most important thing is to be true to yourself and provide your audience with meaningful and high-quality content.