With everyday progress that the world has, with all the changes, evolving environment, and developing technology, innovations become more and more interesting for young people. At early ages they know that they have to do more, be more, and expect more.
If you are one of those students, then you are probably already thinking ahead of you, right? You want to know your opportunities; you want to be ready for the world after you graduate and we have an idea for that.
Creating a website while you are still a student has many benefits and will work great for you if you take your time to explore that possibility. We gathered here a few of the reasons why it's an exceptional idea that you should consider.
It's Both a Portfolio and a CV
If you are a student in the last years of education, you are probably thinking about your future and how you will find opportunities after you graduate. Nowadays, the market has grown, and there are many possibilities. However, there are a lot of candidates too. So, you have a chance to stand out by creating something more modern and attention-grabbing.
Such as a website that is your portfolio or a CV. It's easy to create, especially with Web Hosting for Students, yet it is very appealing and speaks itself for your dedication, experience, and hard work.
You can build a website that is one-page and consists of your education, interests, hobbies, and experiences. Or you can easily adjust a theme and use it as a portfolio. For example, if you are interested in photography, music, writing, or another niche of art, you can showcase your work so far and present it in an attracting way. 
Creating a WordPress portfolio needs to be carefully thought about but does not take much effort to be completed. You just need to consider how you want to stand out, how you want to present what you've done, and how to increase the traffic of your website after.
You Can Start Making Money
There are a few ways that you can make money with a website while you are still a student. The opportunities are vast, but here are a few.
You can start with affiliate marketing which means linking partners' services or products on your website and getting a cut from the sales later. It is not a fast and quickly increasing income, but it is, however, long-term and with no effort.
Another way to make money by building your own website is by advertising on it. Google AdSense can be of much help with that by automating the process of visitors clicking ads on your site and you getting money for it every time.
If you grow your website, you'll also have the chance to get sponsorships. Retailers can share and post content on your website and pay you for that with money or products of their own.
And if you have the entrepreneurial blood running in you, you'll probably figure out your own products or services to sell and earn from. Just don't be worried and go for it.
Express Yourself
Freedom. That one word may even be enough. By creating your student website, you have the independence to share your own thoughts, voice, cares, worries, or else. You can start blogging and writing about what is interesting for you and what you might think will be intriguing for your readers. Thinking about how a website can bring benefits actually gives ideas for progress.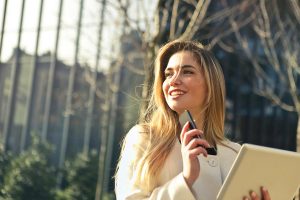 You have your own voice, and this is a platform where you share it with no limits. Furthermore, you will be able to save all of that content as an online space that you own and manage freely.
Get Experience and a Sense of Professionalism
With the competition that rises each day, more and more employers are looking for young people that have any kind of experience and a sense of responsibility, work attitude, and this is a great way to achieve it. An employer will look at you differently if you show them a web presentation of how you worked for what you achieved and how you learned.
Even if you don't particularly use that website, you still get the insights of becoming a professional. You get to experience the process of dedicating time and effort, and then the joy of looking at your final product.