It's estimated that there will be 1.92 billion global digital buyers in 2019.
This is an impressive statistic itself and it should drive your attention into how much people are online, buying, and respectively selling. This means if you haven't started yet you are already late. But you know what they say, better late than never.
Starting an online business as a seller or reseller of services or products, or making a website from scratch can grow into a great entrepreneurial accomplishment. But for that to happen everyone needs a good eCommerce strategy. Product pages are one of the first things you think of developing but categories are not to be neglected. Here is how to fully expand their potential.
How to Start
There are a few points that need to be marked as they are very important for your eCommerce strategy and the category pages you are creating. Before going deeper into those points, there are two mandatory matters – user experience and SEO. Although user experience is part of your good on-page optimization it still needs to be paid attention to. Category and product pages are mostly created for users – to be well oriented in the website and to find whatever it is that they are looking for.
Except for the SEO part, designing and creating the website pages in a way that they will convert, they will also build trust in customers. If they feel comfortable and not lost going around your website, they will be more confident about you and what you are selling. And speaking of SEO, you would also have to do keyword research about what people are searching for.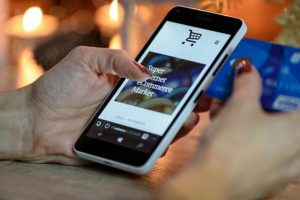 As well as that, competition research – to see how categories are being formed like, to understand how the sense drives clicks. Furthermore, explore if there is a need for subcategories. If you are not selling too many things, or you are services seller, then you probably won't need them. But other than that, they mostly help the experience and the structure is loved by Google.
How to Optimize
I already gave you a tip-off on the starters – like structuring well your categories and subcategories, as well as titles and organizing. But let's dig deeper. For SEO you probably already know that there is no clear path to take or rules to follow. But certainly, the following is a must.
First, don't neglect keywords but also don't overdo it. Make sure your titles include them and you have a nice description that is not forced. For the description is also important to be simple, honest, a little bit driving to action, and compliant with content marketing strategies not only eCommerce strategy.
While we are still here, don't forget meta descriptions and URLs. This is basic for optimizing but still important, especially when you have many pages for different products. Create them with care, always check and double-check for errors and mobile responsiveness.
Navigation and Display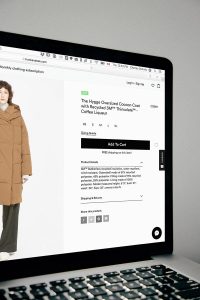 Going back to user-experience it is crucial for your website's success that you provide great navigation and display in order your products. Of course, you need to start with your best sellers, you could also have a category that is about them, or for your sale items, most wanted, etc. Furthermore, you should have not more than seven categories that are the root of your website. This is due to the fact that human short-term memory stores up to seven items, so make sure you don't overwhelm your users.
For the subcategories try to ease their experience and save them time by providing opportunities and choices. Filters would be great if you are selling products like shoes or clothes – colors, sizes, models, brands, styles, of course – price, and more.
All that leads to displaying results. This should be organized in the best possible way. Except for the structure of the results and their accuracy, you could also think of ways to display the most wanted products, upsells and cross-sells, or "people also viewed".
Design
Speaking of displaying your products, let us go back to the category pages and clear the eCommerce strategy about them. You can probably guess that there are two essential points – headline and image. The first one sums up what is in the category chosen, and the latter shows it in a generic way that definitely needs logic.
The headline should include as well as the keyword, a creative way of attracting people. If it's a generic one, don't overthink it, there may be no other way to present it other than simply its name. But for the images, you should really spend time planning. How are you thinking of showing your products? Are you going to take pictures yourself, use professional work, are they going to be tried on (for shoes, clothes, and accessories), or other?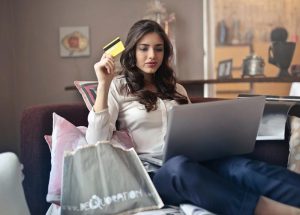 Our advice is to take professional photographs, if possible, include people as they attract and create trust, use large images that also appeal, and make sure the resolution is the best possible. When you choose what order the products will be in – vertical or horizontal, stick to it. Don't show in different ways the items that you already started in another.
In Conclusion
The category pages are essential to your eCommerce strategy as they hold some of the most important information users need when they are interested in buying. That's why it's necessary to think everything through. Starting from how many categories and subcategories you'll have, how you are going to name them, what images you are going to use, how you will optimize it for Google, and all other details we shared above. Your online store is just a few steps away. The question is, are you ready for it?