Creating a website, for any reason you might have always, comes with different challenges and decisions. One of the very firsts that you need to make is about how exactly you will create your website. Are you going to use WordPress or a website builder? And if you don't know the difference between WordPress and website builder, then this post is just for you. It will help you learn how to make a website from scratch.
WordPress
WordPress is a content management system (CMS).  It's, in fact, the most popular system for creating a personal or a business website. At its first appearance on the Internet, it was mostly used as a blogging platform. But with time it has grown so much that it maintains all kinds of complex websites.
To manage your website, you use different plugins and tools that help you design whatever you want without knowing how to code. You can easily add media, posts, pages or other content. it gives you the opportunity to create your desired website.
Website Builder
A website builder is a platform that allows you to design your own website through a visual editor and drag and drop technique. It's easy to try different things and how the would look on your page, to move sections, and get to the final outcome you want. While in WordPress if you want to create something more complicated and specific you need CSS or HTML knowledge, with a website builder you don't need that.
You also have themes and not only that, but you have pre-existing widgets to choose from. One main difference between WordPress and website builder is the URL and not being able to change it with the builder.
Start Building Your Website!

Create Your Website For Less Than 20 Minutes!
Difference Between WordPress and Website Builder
Does it Have a Visual Editor?
Let's start with the visual option of creating content or manage a website. Using a website builder, you have the chance to put all sections and elements wherever you prefer. This is in your convenience since you can build the website however you prefer.
With WordPress, you don't have this opportunity. Most of the themes have a form editor. So, what you see on the form is not exactly what looks like on the actual page. However, there are themes that have Visual Builder, such as Divi, but it also comes with limitations where CSS helps.
What is Easier to Use?
Everyone will say that a website builder is a lot easier to use. This is true for most of the users that are developing a website. The reason is that many of them find the language in WordPress technical and have difficulties to understand it.
However, this is something that can be learned and when that happens – the possibilities of a WordPress website are far more.
A website builder is easier but has more limitations. WordPress is not always easy but the customization you can get to is very high. So, this matter is up to you and your abilities.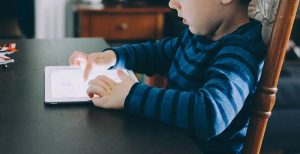 Flexibility
This difference between WordPress and website builder is pretty much combining the previous. WordPress is more flexible because of its many plugin opportunities. There are a lot of interesting ideas that WordPress has brought to realization and all of those plugins bring more life to your website.
However, many plugins need configuration with the chosen theme which includes code. The website builders don't have that much various plugins but there is no configuration necessary, so it's again – easier.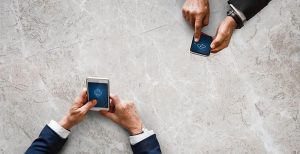 Hosting and Movement
Every website builder comes with its hosting as every hosting comes with a website builder. For example, with AwardSpace you have the chance to use Zacky Website Builder. WordPress, on the other hand, needs to be installed on PHP and MySQL web host and this is also sometimes difficult for non-technical users.
The upside of this for WordPress is the fact that your website can be exported and then moved to another web hosting company if that is necessary for you. This is not possible with a website builder, it cannot be moved, so if needed it just has to be rebuilt from scratch.
Conclusion
WordPress and Website builder both have pros and cons and it would be up to you to decide what you can reconcile with. You can read again the advantages of each and think of which would work best for you and the website you are creating.
Ask yourself do you have the needed skills or is it worth it learning. Ask yourself do you want to build easily or have more opportunities. All that will help you when deciding whether you need to build your website with WordPress or with a website builder.