Monopoly. We've all played it and we've all blown a fuse over losing in it. Designed to portray the economic reality of 20th century America, the game turned out to be the perfect introduction to the market hierarchy for children of all generations.
Monopoly. Something we've become so used to that we've stopped trying to make it in our market niche. Not anymore. E-commerce is here to offer a whole new wide range of opportunities to the small retailers. I collected the top 5 benefits of having an e-commerce website.
1. Costs Reduction
If you've ever tried to rent a physical space for your retail business, you're more than familiar with the troubles and costs that leads to. Obviously, a physical store has many benefits regarding customer service and personal touch but when you're just starting, you would most likely prefer to reduce any costs possible.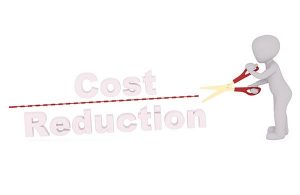 Owning a virtual space means you still need to purchase a hosting plan and a domain. Nevertheless, the costs of owning and maintaining a website are incomparable to those of a physical store. You can get a Shared Hosting plan for as low as $1.99 for 1 year and a domain will probably cost you no more than $25/year. You can do the maths but as far as I know, this is a huge pro on the e-commerce side.
2. No Commission
Once you've taken the decision of moving your business to an online space, you might be facing a dilemma. Do you create a marketplace profile, or do you build your own website? Both of the options offer some advantages and you can read more about what an e-commerce website is.

What you need to keep in mind when choosing one of the options is your profit. Essentially, most of the marketplaces will charge you somewhere between 3-4% of your total earnings. This means that you never get the wholesale price of your products but you owe a commission to your "landlord".
As I see it, you paying a commission when you're trying to earn a living through retail is not what this is all about. The benefits of having an e-commerce website are inevitably tied to the independence of your profit. You earn what you charge and you're the only lord you obey.
3. Always at the right place
The whole point of moving our means of communication from physical to virtual lies in the mobility and flexibility it brings.
A physical store is attached to a certain place where your customers need to come in order to purchase something. When you're a small retailer, however, it's quite possible that you still don't have that loyal customer base which is required for a successful local business.

An e-commerce website, on the other hand, allows you to spread your presence exactly where all of your customers are – on the internet. Even if you decide to use your website in a combination with an actual store, you'll still be able to notice the difference in your reach.
As BigCommerce wrote lately "online orders increased 8.9% in Q3 2016, but average order value (AOV) increased only 0.2% — indicating that transactional growth is outpacing total revenue". An indication like this serves as an eye-opener to 46% of American small businesses which still do not operate a website.
The more flexible you are online, the more channels you can occupy: social media and blogs will cover the main areas your customers inhabit. Thus, you'll be able to reach them anytime anywhere.
4. Full Control
The concept of control can have a subjective interpretation depending on your needs and expectations. Nevertheless, there are some undeniable perks of being able to set the rules in your own space. One of the main benefits of having an e-commerce website is having your page organized according to your own preference.
That control is mainly obvious in the following:
web design: While this might not seem your key priority at first, by the time you're done creating your brand identity, you'll need to utilize your design as well. An appropriate design will set the tone of your brand and will create a unique UX atmosphere.
organization: Organizing your website in the right categories in pages can be a total game changer. You decide on how to "decorate your space" according to your customers' needs and expectations. You can either create a consistent juice of content or turn it into a mess. That's why it's crucial to follow the user's journey in order to understand best what's missing.
customer support and communication: The advantage of being where your customers are lies mainly in the service you provide to them and the quality of your communication. An e-commerce website creates the perfect environment for nourishing the connection between you and your customers.  Whether it's a contact form, e-mail, or phone, it's essential for your business to make sure your customers can reach you anytime.
5. Brand Building
We all know the struggle of having an amazing product to offer but not being recognizable enough to be trusted by people. Selling over Ebay doesn't really contribute to your brand building either.
Once you create a website though, your brand suddenly earns much more credibility, as you've acquired a "face". You can then transfer and enhance that credibility through social media and web presence. Being able to see a brand's "About Us" page makes it much more reliable for people.
One of the benefits of having an e-commerce website is also the additional quality you can provide to your users. It can come in different forms: blogs, tutorials, or any other piece of content that serves your users' needs. By adding some more quality to your identity, you'll be able to become irreplaceable to your customers.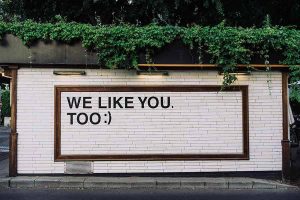 Conclusion
Years of business giants have gone to show that people are much more willing to make purchases from well-known brands. The future, however,  seems bright for small retailers, too. Customers have been yielding the human factor in their communication and businesses that are able to provide that personal touch are the ones which will survive and bloom. That's why being sa mall retailer is an encouraging journey. And an e-commerce website can turn out to be your best companion on the road.