Traveling has turned into addiction nowadays. And I don't think it's just me. Everyone loves to travel! Thankfully, the beauty of the unknown becomes more and more interesting each day.
People want to explore, find new favorite places, fall in love with distant countries and meet so much more different people. The urge of it all created a big increase in all businesses related. And with everything growing, it's probably your time too to create a business website for your own agency.
When you are just starting and wondering how to create a business website for your travel agency, there are a few things to keep in mind.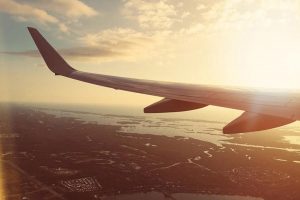 Choosing the Right Hosting Plan
How to create a business website if you don't have the best suitable for your web hosting? We have already written a lot of helpful articles about how to choose the right plan. Such as How to Choose a Web Hosting Service and How to Choose a WordPress Hosting in 2018. But let's sum it up.
It's natural to start with a free hosting plan. No one will judge! It's free, useful and easy. But owning a business website presumes you'll have big traffic to it; a lot of people will try reaching you online.
Let's be honest about that. Everyone prefers online communication when it comes to business matters. People find it easier to ask or demand on the Internet. And considering your travel agency is doing great, to create a business website will not be a small step.
With that said, probably, you'll have to consider one of the paid hosting plans – Shared Hosting, Semi-Dedicated Hosting, or WordPress Hosting. This way, you can make sure you have the best conditions. Don't forget to hurry up with registering a domain name because how you named your agency, doesn't mean it's going to be available as a domain!
Choosing the Right Theme
How your site is looking, matters in every situation. But when you are owning a travel agency, it's even more important. You have to make it appear even more attractive than usual.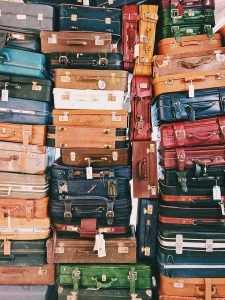 To get people to go anywhere with you, you'll have to convince them it's going to be a beautiful place. What better way than to create a business website that looks amazing!
But how to find the right theme?
Let's start with why you should use WordPress. The main reason is that it's the easiest way to create a business website or any other. Everyone can work with it and understand it. It's highly customizable and you can create the beautiful environment you desire.
And in your Admin Panel in WordPress, you can simply find themes that are creative, convenient and accommodate them with how you want your site to look. Sure, you can check the trends and how really other sites look but don't forget to add your final touch.
Choosing a theme for your website is like creating the design for your office. It has to look good when people come to it!
Create Interesting and Important Pages
After you choose your theme, it's time to pick what structure your site will have. There are a few pages that you must have and cannot neglect – such as the Home/Main page, About us, Destinations (or however you name the page with all of your offers), FAQ and Contacts, and Blog.
The rest of the pages, you can figure out by thinking about the whole idea your site will be bringing. Is it going to be simple and clear, or have a lot of sections and menus? Is it going to be with a lot of colors or with just a few?
Whatever you choose to be the look of your website, for it to work well for your business, it has to be understandable, easy to use, and of course, interesting for the visitors. Don't forget to make it mobile friendly, because you don't know how much traffic you'll get with that!
Create a Blog
To create a business website is not enough if you want your travel agency to succeed. People love to read interesting content about your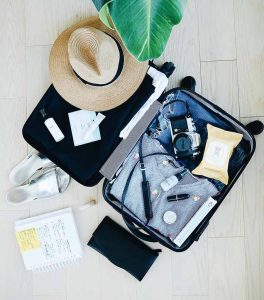 services, about different places and advantages. By adding a blog page, you can also manage SEO (Read: Does Blogging Help with SEO) and expand even faster.
Starting a blog when you create a business website can only help you. And when we're talking about travel, it's even a greater way to tell your story. You can share interesting facts about the destinations you have tours for.
You can share stories about events that happen during previous trips. Some of your guides can be the creators of that content. It will be even more efficient. Getting your customers to know more details about your offers, is one way of winning them as long-term clients.
Don't forget the content you share needs a lot of colors – pictures and structure. Try to use photos from your own gallery – ones that you or your staff took and make it look really personal.
Furthermore, you have to be constant about posting on your blog page because otherwise, it has no effect. Try coming up with a plan and follow it – every day, every two days, every week or whatever you decide is best and possible for you.
Final Thoughts
We live in a really digitized "today". We spend more and more time on our phones, tablets, and computers. To create a business website for any industry is just a step that needs to be taken in order for it to be full. It's no longer enough to be good.
People will not stop traveling and looking for great opportunities to do it, but sometimes they need that push. The push of a shared post, ad or a result in SERP. If you appear there, they might choose to be there for you too.
Having a website has its responsibilities, difficulties, and takes time. But once it's done, you'll be a lot happier, trust me!