When choosing a domain name preferences may vary but there are some undoubtful advantages of following a strategy to ensure the success of your choice.
Just like making the decision of purchasing a house, you need to be informed and aware of possible downsides of your prospective choice.
Learning how to claim a domain name might seem like a trivial task but once examined closely, it becomes obvious how much work stands behind a successful domain name.
Choose your superpower
As you're about to prepare the ground for all of your future digital efforts, you need to be aware that you're sort of a big deal. A superhero deal, actually. And just as a superhero does, you need to choose and tame your powers.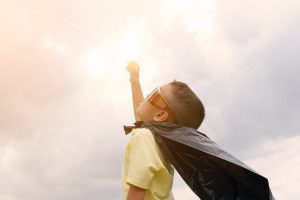 Most importantly, recognizing your superpower means naming it. And the domain name is the quintessence of what your brand represents. Thereby, choosing a name that suits your superpower and brand identity might just as well be the most important link in the chain.
But how do you choose a domain name? A question as old as time. There are a couple of approaches to it:
Brand Name. Having your brand name as a domain is one of the most common strategies when creating a website. Besides recognition and brand awareness, it also contributes to your SEO scores and ranking.
Witty Call to Action. If you still haven't created or built your brand, you might prefer to claim a domain name with a call to action that resonates with your prospective visitors.
All in all, once you come up with a domain name suitable for your brand and its voice, make sure you reserve it as soon as possible before anyone else does. Which brings us to the next step.
Choose your weapon
TLD (top-level domains) might not be an unpopular topic online and yet there's still too much that remains unclear. Choosing a TLD usually relies on its general popularity and not on its specifications.
So, let's examine the most widely-used top-level domains to understand the differences between them.
.com – Even though it's now open for general purposes, the .com used to indicate the website's commercial intention. Nowadays, its popularity suggests a more liberal understanding of its purposes and is, therefore, used for a variety of websites.
.org – Here once again, we can see a shift from its original meaning to a wider interpretation. At first, .org was truncated from the word organization and was meant to serve the needs of non-profit entities. Today, however, you can easily see a for-profit website using this domain.
.net – As a gTLD (generic top-level domain), .net is incredibly popular among a palette of different industries. Nevertheless, its main intention for networking technologies websites has remained persistent and it is widely-used among Internet service providers, advertising agencies, and network operators.
.biz – Using your website as a business portfolio might not seem as something exceptional now but used to be indicated with its own TLD.
.info – This is another gTLD which was among the 8 new ones chosen as a response to ICANN's announcement to take the pressure off the .com domain. It's also used as a generic top-level domain but is particularly popular among information portals and newspapers.
.us / .co.uk – Local domains are preferential for local businesses, communities, and organizations. These are particularly useful when aimed at a certain market.
Choose your superhero vehicle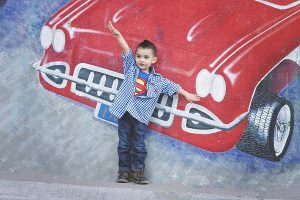 Just like your favorite superhero, you need a trustworthy vehicle to ensure a quality ride. Choosing one, however, means investing time and attention in your decision.
A right registrar plays the role of a guardian angel who ensures your peace. Hosting providers often offer domain names as well. By that, you do not need to purchase a domain from somewhere else and then transfer it to your provider.
While the variety of web hosting providers could be overwhelming, there are several features to pay attention to. Besides its convenience, purchasing a domain name from your hosting provider ensures you put your trust in the right place.
AwardSpace offers a wide range of domains you can choose from. From local ones to gTLD, it's important to make an informed decision beforehand. Most importantly, we offer several options for free domains:

1. Free domain for life by purchasing a web hosting plan: We have optimized all of our hosting plans according to the specific needs of the end users. That's why we offer hosting plans with free domains for life. Acquiring a domain name for life means that your brand is safe and secure.

2. Free .dx.am domain for life with Free Hosting: For those of you who are still not sure whether you're ready to commit to a premium service, we've prepared a completely Free website hosting plan combined with a free .dx.am domain name. There are, however, some downsides of keeping your website on such domains for too long and they are the reason why big companies use domain names owned by them.
Sign up for FREE now!
WordPress Web Pro Plan for as low as
$90.84
/year!
Overall, domain shopping could be an overwhelming experience especially if you go "thrifting". The rules that apply there are quite different from the ones here and the authority is not built from scratch. Nevertheless, something glues all of those practices together and that's the commitment to creating a quality content with a suiting domain name. Establishing credibility and reliability is undoubtedly a long process but it all starts with the first step – the domain name.