WordPress has a new update.  There are a lot of features that we needed, some that make the experience just a little bit better and of course the features that surprised us. We'll cover briefly the new features just in the order they've been presented to us with the update itself.
Customizer Workflow Improved
Draft and Schedule Site Design Customizations
With the new update of WordPress, you'll be able to Draft and Schedule design customization. In the same way, you are drafting posts and pages, now you'll be able to draft and schedule design customization. Everything you are able to change with the Theme Customizer, you can schedule or save it as a draft.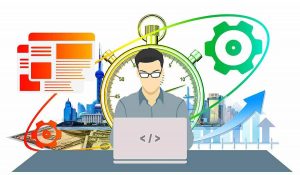 Collaborate with Design Preview Links
After you've drafted the new look of the website, you'll be able to share it with a friend or a focus group via a link. How nice is that?
Design Locking To Guard Your Changes
If more than one person is working on the design of your website, here is a nice feature to take advantage of. You can lock the newly created design, the same way we were locking the posts. Thus, no one will be able to change or erase the design you've created.
Coding Enhancements
These changes are going to be love at first sight for developers. For those who are just starting, and for the developer masters. You'll never again face the white screen of death(pun intended). Take advantage of the following attributes of the new WordPress 4.9:
Syntax Highlighting and Error Checking
Your CSS and HTML code will be checked while you are writing them. Much like in the well-made text editors.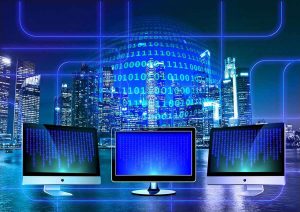 In WordPress 4.9, when you are editing the code of a plugin or a theme, you'll be warned in case there is a mistake in what you are trying to save.
Speaking of WordPress, why don't you try our WordPress Hosting?
How to Update to WordPress 4.9
With any new update of WordPress, every user of the CMS receives a notification in their personal dashboard. Here is what you'll see in the top left corner of the dashboard. Here, as you probably guessed, you should click Please update now.
A new page will load. And this is what you should expect to see. The Update Now button will probably be blue for you, except you've customized your Admin Panel.
Read: How to Change the Color Palette of Your WordPress Admin Panel
The new WordPress version adds a lot of new traits to the CMS. New Widget Gallery, easier Media Attachment, and Better Menu Instruction, to name a few.
As a whole, WordPress 4.9 is a bit easier to use,  a bit safer(preventing code-creation mistakes), and a bit more customizable. Pretty much everything we needed. If you are eager to help, you can become part of the WordPress history by becoming an early tester of the Gutenberg project. Also, you can help with its development.
Otherwise, enjoy the new WordPress 4.9!