Now that you already have created a WordPress based website you may want to change your theme. We already covered the topic of how to install or upload a theme in WordPress.
But if you try way too many themes, you'll eventually face the problem of having themes that you don't like and don't need. So let's find out
How to Delete a Theme in WordPress
Of course, there are a number of ways to uninstall a WordPress theme. You can use an FTP Client. Which, we think, is an unnecessary hardship to the task. So, let's go through the easy way. You need to enter your WordPress Admin Panel.
Step 1: Enter the Theme Options Menu
As you already know, to enter the theme menu you can either click on Appearance or hover the mouse over it and wait for the sub-menu to show, then click Themes.
Step 2:  Go to Theme Details
Now that you know the theme you want to be deleted, just hover the mouse pointer over it, that will make the Theme Details button to show up. Click this button.
After you click the Theme Details button, a pop-up window will appear. In the bottom right corner, there is a Delete button. Click it.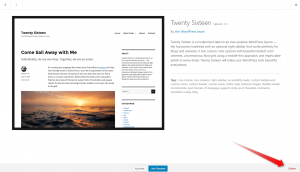 An additional dialog box will show. Click OK. You are good to go!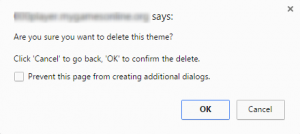 Note that you can not delete the theme you are using now, so don't worry, you won't break your website.
This is the easiest way to delete a WordPress theme.