I was just surfing the web and read an article about free hosting. I was not surprised by the fact our free web hosting service was one of the mentioned in the article. Not at all. Really.
On the other hand, the author was able to surprise me with the conclusion that even the best free web hosting is absolutely incomparable with any paid plan out there. He hinted that if you are not paying for the services provided, you'll be neglected in a way. That way of thinking really astonished me.
It just so happens that AwardSpace is the pioneer of the free web hosting service. If we ever allowed ourselves to neglect our customers, we were to disappear long ago. And yes, there are companies that don't give the needed support to their customers. But that goes way out of the free web hosting business model, and even way out of the industry. Supporting your customers is not about what(and if) they pay. It is about mentality.  Personal mentality. And the attitude of the company mind.
Best Free Web Hosting
No one can determine what exactly is the best. That is because "best" is evaluation depending on subjective judgment. Thus, let's examine at least some key features of the web hosting at large. This way, you'll at least be able to compare and find out all by yourself what really is the best free web hosting.
Support: No matter what type of website you are building, and no matter how good of web developer you are, the chances are, you'll need the support at one time or another. If everything else is working perfectly, but the support neglects you, that could(and most likely will) ruin the good impression. For me, personally bad support(in any company and industry) is a big no-no! According to an American Express Survey from 2011, 78% of consumers have bailed on a transaction or not made an intended purchase because of a poor service experience.
Features: Yes, it is free. But, no, that doesn't mean you have to get nothing. The technological progress developed the market in such a way that the level of the goods received for free is going up almost every day. Thus, the more features a free web hosting service provides, the better it is.
Reliability: Even if you are not paying, you expect for your website to be up and running tomorrow as it is today, right? For a hosting(or any other) company to be reliable means to be well known, and for people to know that it will not cease to exist in a year, with their websites.
Speed: Your website loading speed depends as much on what you do, as on your web hosting choice. And believe me, the speed of your website is crucial. If it takes too much to load, most people will leave it(some of them, never to come back), Google will rank it lower, and because of the higher bounce rate which Google can interpret as low relevancy, you'll probably have to pay higher for Search Advertising.
Lack of advertising: Last but definitely not least, the lack of self-advertisement of the hosting provider on your website is essential for us to evaluate it as "the best". Not only it is annoying, but it also steals from your traffic.
How to Determine Which is the Best Free Web Hosting
To determine if something is best for you, first, you need to know what you are going to use it for. Thus, the question "what is the best free web hosting" is wrong all by itself. We need to ask "what is free web hosting best for", or "what is the best free web hosting for a personal website".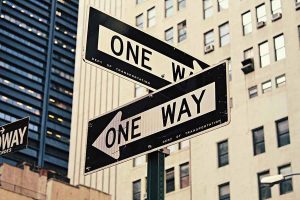 If I am the one to tell you that AwardSpace's free web hosting is the best web hosting, you won't believe me. And rightfully. I am, in a way, obligated to do so. But let me tell you about our free hosting, so you can decide for yourself if it is the best for you. Here are some of the key features of our free hosting:
Create up to 4 websites – one domain and three subdomains.
Web Based File Manager – With our user-friendly File Manager you can upload the files to your website, download them. You will even be able to edit HTML, CSS, PHP, and other programming files.
100% ad-free – at no point we will use your own online property to advertise our services.
Free Website builder – even with the free hosting plan, you'll get access to the Zacky Website Builder. Thus, you'll be able to create a custom-made website.
WordPress and Joomla Installer – The Zacky Installer is accessible for you. You'll be able to install the two most used CMS's worldwide. Namely, Joomla and WordPress. Both of them are a few clicks away from you.
5GB Monthly traffic – You'd be surprised how much traffic that is. It's likely you'll never exceed that quota with a small website.
99% network uptime – The best in the free hosting industry. We constantly optimize our free servers for speed and reliability.
24/7 Support – Every customer is important to us. Our customer support specialists are on standby 24/7 if you're having trouble.
It Takes Two to Tango
As already mentioned above, "the best" is highly relative and subjective concept. Yes, there probably are good, better and best in the hosting industry. But it takes two to tango.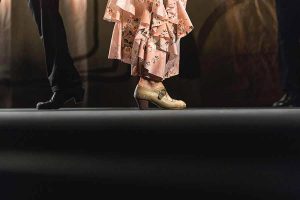 I am paying for hosting for more than 5 years now. But the fact I do so doesn't mean my websites were more successful from these of people who were not paying for the hosting service they receive.
Of course, with free hosting, you can get just so much of the service. But why don't you take advantage of such an offer while you are learning how to present yourself online in the right way?
You can use a free hosting for a sandbox, where you can learn the ins and outs of the online presence. Once your website is way too big for it, you can go to the next level, if you feel like it.
Till that time comes, feel free to dance.
We know how to tango.