A call to action button or CTA is a button that visitors of the site find easily and they guide them to the most important part of the site. Usually, that's the joining, buying, subscribing, registering, downloading button.
It has a lot of "names" and looks, but they all have the same point. They want to take you to wonderland. At least for the owners of the site.
A call to action that is good, grabs the attention, it influences the click, encourages action and guides. As soon as you start developing your website with free website hosting or other website hosting plan, you need to make sure you create CTA buttons as well.
A Call to Action Button Looks
These buttons have ma ore creative part in the visible than the content. It's all about how attractive the button is, how visible, how clickable.
First – Size and Position
It's very important that a call to action is in a position that is visible always. Not findable – if someone has to search for it – you failed. In the beginning, if you are not sure about the position of the button, you can simply test it.
Put it in different places on the page you are creating in your website. You can also change the color, the text and try different influencing tactics to see which one works best for you.
Start your blog in less than 20 minutes!
Prices starting at
$2.99
/year!
Second – Text
A call to action button can have a lot of different purposes and attract the visitors of the site to do different things. It depends on what your strategy is and what really do you want them to do.
However, always try to make it personal. It can contain "I" or "You" for more private interaction. Furthermore, when you are writing your CTA button, consider using: free, bonus, new, now. These are persuasive words that always attract.
Third – Color and Contrast
This is the last most important detail about the look of a call to action. I am sure you already know that the button has to be combined with the look of your website and the theme you are using.
But also make sure you think about the contrast. Sometimes using particular colors is not a good idea when they're mixed. So, try different merges and looks before you come to the last one. The text of the color needs to be clearer, in a contrast, and also easily readable. 
A Call to Action in WordPress
For your convenience, we already have a prepared tutorial for learning How to Create a Button in WordPress With a Plugin.
I am sharing the steps with you so that you can follow and create it on your own.  But before you start with the button, you need a plugin to ease your life and work. Here is How to Add a Plugin to WordPress. Once you get that, there are just a few steps to follow in order to create the button and place it on your website.
The Benefits of Having

a Call to Action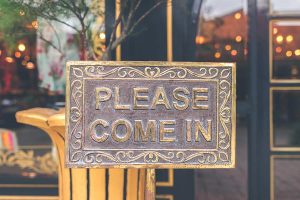 "Sign up Now!". It's obvious, isn't it? Do something and do it now. There are two purposes of a call to action – to tell people what they should do and give them the motivation to do it.
It's easy to understand the logic of the button and the calling for action but the hidden motive is actually the encouragement. People might not "do it now" if you don't tell them to. It's simple human behavior. Go figure.
On the other hand, CTA buttons are actually pretty honest. They might be used with an agenda but they are obvious and no one is misleading the users. They say exactly what they are supposed to. Subscribe here, get an email, start free trial.
One of the many benefits of having a call to action button is actually the regulation of the conversion rate. If CTAs are missing or they are hard to find, this might lead to a really higher exit page or bounce rate.
When a person is ready to buy something for example and cannot find how to do it, he simply won't. That's why you need to provide the easy check-out of the page or website. Keep his interest and easily guide him to the purchase.
Final Thoughts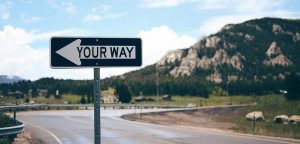 Call to action buttons are simple, easy and beneficial for both sides – users and providers. If you follow our guide and create a perfect CTA, you will soon analyze great results of the conversions.
I wish I could create a "Be positive" button and put on the streets but unfortunately, it's not how it works. However, if you want people to do something. Just tell them.