Most of you might already know that YouTube is one of the most popular video-sharing platforms.
YouTube is free for everyone to use and it allows its users to watch videos by others or upload their own. Right now, the platform is the second most-visited site on the web.
Do you know that people watch 5 billion videos a day on YouTube?
Nowadays people spend more time online and that is not a secret for anyone. With almost 2 billion active users YouTube is giving you the chance to create content and promote it in front of a wide audience.
If you want to grow your channel on the platform you need to work and put effort into creating better content because YouTube is a very competitive platform with a lot of high-quality videos. You need to be consistent in publishing content and constantly working to improve your videos.

In this article, we will share with you some things that can help you improve your videos, engage more people and grow your YouTube channel.
If you already have a YouTube channel, but it is not growing, now is the time to change that. We will show you how to do that in 5 easy steps.
1. Make Sure Your Video is Good Quality

Quality is Important. As we already mentioned YouTube is a very competitive platform when it comes to high-quality and well-represented videos. The quality of the video should be the most important thing for you in the beginning. People are more likely to trust a service that handles its business professionally from start to finish.

If you want to create great videos and grow your channel, we can recommend you to get yourself better video equipment. That is essential.
You don't need to spend a lot of money but you need the essential equipment to get started. Talking about the video quality we cannot forget to mention and the sound quality as well because it is also that important for a good video.

Basic Video Production Equipment That You Might Need:
Video Camera
Tripod
Microphone
Lights
Fast Computer
Editing software

Make sure you pay attention to the detail because this is a key part if you want to grow your channel. Your videos should be in good resolution in order to provide a better experience for your YouTube subscribers.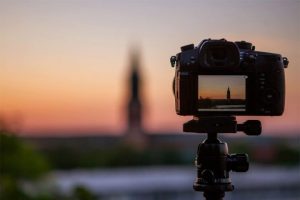 2. What Kind of Language Should You Use?
The amount of content on YouTube is just mind-blowing. There are so many videos on the platform that you can watch all day long. Most of them are actually in English. When you are thinking about what language you should use in your videos you need to know that the top famous 250 YouTube channels and 66% of the content on YouTube are in English.
As English is almost an international language is easy to say that is an appropriate option for many of us. Speaking in English in your videos might attract different users from other nationalities as well. Depends on your target audience you can choose in what language to speak to your audience. Bear in mind that is good to put English subtitles no matter what language you choose.
Other popular languages that you can consider after English are Spanish, Portuguese, Hindi, and Korean.

To grow your channel on YouTube you need to be sure that you are speaking in your target audience language. Do not forget to add subtitles in your videos in order to reach even more people.
3. Video length is Important
Let's first mention that if you are not verified on YouTube, you can upload videos only up to 15 minutes long. If you want to upload longer videos on the platform you need to get your account verified.
Verified accounts are allowed to upload videos up to 12 hours long, or 128 GB.
Nobody wants to make boring videos like 2 hours long because your audience will quickly get bored. In general, the ideal video length depends on the use case, channel, industry, and where it fits in the marketing and sales funnel. If you are a blogger for example your videos should be around 10-20 minutes and not much longer than that. For 10 to 20 minutes, you will have enough time to talk to your audience, keep their attention, and achieve your goal for the video.
In any case, you need to have a script for each of your videos in order to have better-structured content that you are going to present to your viewers. We will talk later about video scripts and why they are important. For B2B marketing videos we will recommend to not be longer than 2 minutes. As for video ads, our advice is to stick around 15 to 20 seconds.

In general, there are no strict rules for how long your videos should be and it completely depends on the type of the video and the industry. As long as you have a well-structured video your audience will not get bored quickly even if your video is a minute or two longer.

4. Script Structure
First of all, you need to know that it takes more than a good script to rank a video on YouTube. You need to grab and keep your viewers' attention, get more watch-time, views, likes, shares, and comments. Anyway, that doesn't mean that the script is less important.

As a video creator, you need to know how important is to have a video script. In general, when you are writing a script, you need to mention certain points related to the topic you choose for your video. That will save you a lot of time and effort later on and it will help you to create more engaging videos.

We will show you an example of a structure that you can use to write your own script for your next video.

Those 3 factors are very important for every video script:
1. ''The Hook" – What will grab your audience attention
2. Content– The main subject you are going to talk about in your video
3. ''Call to action moment'' – The end of the video where you ask your viewers to take a specific action. This is typically written as a command or action phrase, such as 'Subscribe Here' or 'Comment bellow'

In those 3 ''moments'' of your video, you can choose how to approach your viewers and engage them with your content. The longer they stay on your video the better is for you. Writing a script for your video will help you reach and engage more people with your content. In short, your videos will be more interesting.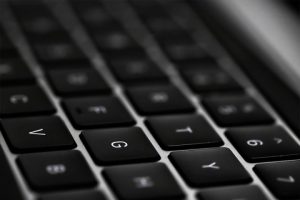 5. Don't forget the Call to Action ''Moment''
The call to action ''moment'' (CTA) is an invitation for a user to take some desired action.
Knowing your audience and your content you can lead them to the next video they can watch and that means they will stay longer on the platform. On the other hand, that is a good thing because it means that the YouTube algorithm is going to be on your side and suggest your videos to more people later on.

The CTA is also an important part of your video structure. You can choose from different call-to-action methods and lead your viewers to your website, your social media accounts, or any other place you want them to go.
Conclusion
As we already mentioned YouTube is huge. Every day, 300 hours of videos are uploaded on the platform every minute. That means YouTube is the right place to be if you want to grow your business.

Growing your channel on YouTube takes a lot of hard work and dedication. There is no easy way to succeed. You need to be consistent in creating content, learn new skills, and read a lot. Especially if you want to take care of your channel by yourself.

By doing so, you will be able to create better videos, reach more people, engage them with your content, and of course, grow your channel.

Find out how you can grow your Instagram profile here.