In computer language, blog is a combination of two words – "web" and "log". A blog is simply an online diary. Blogs have been around since the early days of the Internet.
Some time ago, blogs were mainly used for sharing personal information such as interests, stories, experiences, hobbies, etc. In recent years, they have become a great way to introduce your business to a wider audience and tell them about yourself in an interesting way. A blog should usually contain regularly updated content on topics that relate in some way to you and your audience.
Having a blog can be beneficial in many ways, but it will certainly help you engage your audience and keep them updated on your business in general.
To start a blog, you first need a website. Don't worry we can help you with that!

If you are in the process of starting a new business, we can definitely recommend you to read through this article and think about creating a blog.
1. Keep Your Audience Updated About your Business
In addition to your business website, a blog can be a great idea to give your business a breath of fresh air and introduce your audience to your business. While your website should be more practical and professional in most cases, your blog could be the place where you can really talk to your audience and be more flexible with your content there. You will be able to show who you really are and what your business is all about.
You can consider your blog as an additional communication channel where you can share your thoughts, ideas and why not even comment on relevant industry trends. A blog can help you have better communication with your audience and really let your brand shine as a result.
To be honest, we also enjoy sharing articles and tutorials with you and keeping you up to date with our industry. So having a blog is always a win-win situation.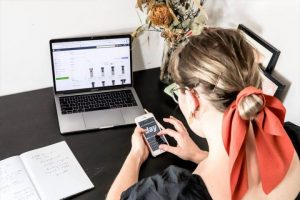 2. Great For Building Long Tail and Driving Traffic
One of the best reasons every business should have a blog is simply to increase visibility. The more actively you share relevant content, the more you increase the chances of showing up in search engines and drive organic traffic to your website.
Having a blog also helps you attract new visitors. For example, if you write an article about something related to your business, you will quickly find that new visitors will come to your site and actually be interested in what you have to offer them.
Nowadays, it is not easy to captivate your audience with your content as there is a plethora of articles and information on everything you can think of online. To boost your SEO and rank in the search engines, you really need to provide accurate and direct information to your audience.
Your business can boost its chances of generating traffic and converting leads by creating fresh and well-written articles that incorporate long-tail keywords, images and videos.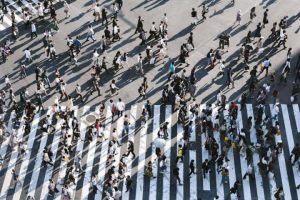 3. Teach and Explain More About Products
Since we already mentioned that having a blog is a great way to boost your SEO strategy, we can now go a little more in depth about what to write about in your blog.
Writing articles to tell your audience more about your products or services might be a great way for you to start.
Nowadays, people want to know everything about a product or service before they make their final decision. That's good for us, the content creators, too. In your blog, you can write about your products or services and mention, for example, where they come from, what their best features are, the cost and any other additional information that you can think of.
The more information you give your users about your products, the greater the chances that they will ultimately want to buy them.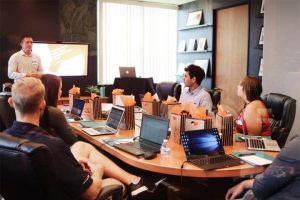 4. Blogs Provide Social Exposure
A blog can also serve as a powerful tool to enhance your social presence. Every time you write a blog post, you can share it on your social media channels like Facebook, Instagram, Twitter, etc. This will help you expose your business to a wider audience and attract new customers.
Instead of worrying too much about your daily content, you can simply post a link from your latest blog post. This will save you some effort and at the same time, you'll be sharing a relevant piece of content. Last but not least, your social media channels will also grow.
5. Blog Can Boost a Website SEO performance
As we mentioned earlier, your blog can help you boost your SEO performance drastically. Your main goal as a brand should be to convert your visitors into actual sales. To achieve that, you need to create valuable content to engage your audience and rank up in the search engines. Everything from your blog posts to social media channels can help you achieve this goal.
Most people are looking on the internet for a solution to their problems. If you have the right kind of content and provide valuable information to your users, you increase your chances of being on the first page of their search.
SEO is all about presenting your content with the right keywords. When your brand is well positioned in the search engines, you can reach new customers, drive more traffic to your website and increase ROI.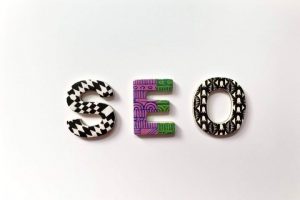 Conclusion
While many people create a blog to share their personal experiences, businesses can use the opportunity to reach new potential customers through search engines. Having a blog is very beneficial for businesses today.
You as a brand or a company should focus on creating a valuable content for your blog and provide to your users the right information about your business and the industry.
Choosing the right hosting service is also important. Your web host is the one who makes sure your content gets on the internet and is seen by the public. We, as the hosting provider, can take care of the behind-the-scenes operations to keep your blog running smoothly. Start a FREE WordPress website
Having a blog is also a great way to have fun, share your ideas and generate new ones. Don't miss this opportunity to reach new audiences and grow successfully.