Social media has become the most influential and important place for every brand or business. Nowadays social networks are a powerful tool to promote products and find new customers.
Working with brand ambassadors and influencers can help you grow your business and build a strong connection with your customers. You will be able to engage more people and promote your products and services in front of a much bigger audience.

Influencers and brand ambassadors are people who have the power to affect the purchasing decisions of others because of their popularity, knowledge, position, or relationship with their audience. Very often those people are famous singers, actors, athletes, or people who are just popular on social media. They use their online presence to promote different kinds of products through their content. Sometimes this can increase brand awareness or make a huge impact on the sales of the company that is promoting the product.

People usually get very excited to see their favorite popular people try and showcase all different kinds of stuff online. Their content must be very well presented in a way that will intrigue their followers and make them even purchase the product or the service offered.

This kind of advertisement on social media is working even better than the old traditional ways because people are feeling closer to the brand and sometimes is easier for the customers to make a purchase. What is more, working with influencers and brand ambassadors is convenient for many brands because it is saving a lot of time and effort for your company, but at the same time, you can still get amazing and unique content for your platforms.
Currently, if you open Instagram for example you can find many people already working as influencers or brand ambassadors. Some of them might get free products for the content they are publishing or even get paid. Normally the company is offering the person to choose between free products or payment but in some cases when the person is extremely popular and important for the brand it can get both. It is up to the company to set the requirements and choose the best person for its campaign.
What is Тhe Difference Between Brand Ambassador and Influencer?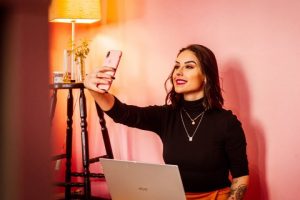 There is not much of a difference between brand ambassadors and influencers and what they do for the brand. In both cases, this is someone who is paid by your brand (with cash or product) to promote the brand's products or services.

They both have the same mission but brand ambassadors are not always popular or famous people. A brand ambassador can be someone that is already highly engaged with the products or services of your company or in other words, is a huge fan of your brand. Such a person can be called a brand ambassador and given free products to promote in front of their audience, even though they might not have such a huge audience to present it to. They can showcase your products in a creative way on social channels or in front of their friends, family, and people they know, and, in most cases, this is enough for the company.

People sometimes are more likely to trust brand ambassadors. There comes the main difference between the two. A brand ambassador might be someone that is not popular or have thousands of followers on social media but sometimes customers are more likely to trust them. Very often they work with brands for a longer period and presenting the products or services as a part of their everyday life. The influencers are normally the opposite. They are very popular online figures, with lots of followers and fans, but sometimes they might be not completely honest about their opinion on a product. Influencers normally post few photos and stories testing or with the product and that makes their job done.

Sometimes influencers that have worked with a brand can also become brand ambassadors if the company is satisfied with the results of their work. Famous influencers nowadays are earning good amounts of money just promoting their content on social media channels.
Influencers and brand ambassadors should both give an honest opinion on the products and offer their unique perspectives on the different products a brand may have.
How to Find Brand Ambassadors and Influencers?

As we already mentioned you can turn into a brand ambassador some of your loyal customers that are engaged with your brand. If you already have worked with some influencers and you are happy with the results you can also offer them to become a brand ambassador for your company and continue your work together.

If you are just about to start with the whole process, we want to assure you that finding the right influencers for your business is not an easy task. We are living in a modern world and everything we want we can find online. There are many different websites where you can register and begin to look for your future influencers and brand ambassadors. This is a good way of reaching people that can help you to promote your brand.

Here are some of our favorite platforms:

Upfluence

This is one of the top influencer marketing platforms as it is excellent in connecting brands directly to influencers. We definitely can recommend you this platform because you can search through +4 million influencers and you can find there the right person to promote your business.

AspireIQ

If you have worked with influencers you might already hear of the platform Revfluence. That is the old name of the platform that is now called AspireIQ. This is an influencers management platform that allows you to manage and analyze all campaigns and your influencer's projects, making it easy to build an authentic relationship with the influencers.

BrandBassador

BrandBassador is an app that you can download on your phone and it is very easy to use. The app is getting more popular in the last few years and it is working pretty well if you want to find brand ambassadors and influencers for your campaigns.


Those platforms can help you find the right people and offer them to promote your products or services. Before that, you need to make sure that they will be a good fit for your campaigns. You need to analyze their online behavior, their profile, and what they do in their everyday life. This will be of great importance if they will present your brand.
You basically need to find out if this person's profile is suitable to work with and if this person will match your companies' values.

Another way for finding influencers and brand ambassadors is if you do research and find out which are the popular people of the industry that you are working in and try to reach those people via email or direct message with a work proposal.
What Can The Brand Ambassadors and Influencers Do For Your Business?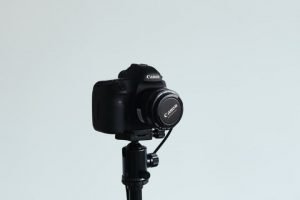 Influencers and brand ambassadors can be very effective for your business and a great way to reach a target audience and improve brand awareness. They can bring sales, engagement, and traffic to your company through social media. Brand ambassadors and influencers help your company grow and create personal connections and trust.

Productive and profitable campaigns can be achieved if the company applies the R.I.S.E. technique: R=Results; I=Integrity, S=Strategy, E=Engagement.

Influencers and brand ambassadors can give your business a boost on social media, spread positive messages, and influence consumer decisions.
Conclusion
As we already mentioned in this article several times, working with brand ambassadors and influencers can be very beneficial to your brand. Brand ambassadors and influencers also benefit from this process because it allows them to expand their professional network and learn new marketing skills.

The voice of a brand ambassador or influencer is very important because they can provide positive word of mouth. This goes a long way if you want to create a positive public image for your brand.

As a company, you need to adapt to the new changes happening. This might not look quite the easiest way to promote your brand but it is an effective one. For example, if you have 12 influencers with 10,000 followers on one of the social media channels, then they can easily reach 120,000 followers. Working with influencers and brand ambassadors is proven to be one of the most successful advertisement methods at the moment.