Although if you know how to use WordPress, to create a website is not that hard. What is harder and most probably worth your while is making the website visible to Google and to the users you strive to reach. Yet to invest in website might still be the best move you have. When you do so, you get ready to use, and hopefully well-marketed website that needs only your attention and curation for it to continue to be successful.
On the other hand, I am obliged to share a secret with you:
Every website that gives something invaluable to its users will become famous and successful. That is what happened to YouTube, Google, Facebook, Reddit, and Quora. All of these websites gave people something they needed.
I am not claiming that we, web users, knew that we need such services, but once they were offered to us, we quickly understood that the way we use the web will never be the same again. Some of us, I am sure, even asked ourselves how we used the web prior to these websites emerged.
Even though the probability of you to invest in a website that will become the next Reddit or Quora is close to zero, buying a ready-to-go website is still something you better think of, before disregarding the idea as not worthy of your time, money, and efforts.
Here are the 3 simple rules of investing in website that you need to know, before going out to spend your hard earned buck!
Before You Invest in Website be a Webmaster
That one should go without saying. Yet, I figured it deserves the first place because it is so obvious that people often are missing it.
If you are about to start investing in websites and you never had one, you will surely fall into a trap.
The thing is, we humans tend to value the things that we own high, and the things we created even higher. I hope you are able to foresee where this tendency of ours goes.
The person you are about to buy your first website from will probably evaluate his creation way higher than the market itself would. Thus, you may end up paying what is hardly perceived as a righteous price.
And the reason of that is not because someone will try to deceive you, although that may also be the case, but just because you and the seller were unable to evaluate the website for its value, but for what is perceived value.
In other words, what the seller thought his website is worth, is not necessarily what is its real value.
And there is at least one more advantage of you being a webmaster.
You will have a web hosting service at hand. And you won't have to start looking for one when a good opportunity for you to invest in website emerges. And, let's be honest, that is definitely an advantage. It will surely save you the trouble of you to only now find out how to choose hosting service.
Even more, you can get free web hosting service, and play around with our WordPress Tutorials just so you learn how to use the CMS, and not face any administrative troubles ahead of time.
Get the Budget Ready
This rule should as well go without saying, but hey, I promised simple rules!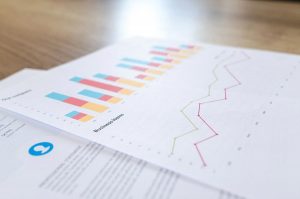 It is a day like any other. You were at work from 9 to 5. Afterward, you got the subway, thinking of what you will get for dinner. You called a friend or two and offered them to grab something outside. It is Friday after all. You arranged everything. Got out with your friends, and got some food and some laughs. It was a nice night and a nice end of the week. What you didn't expect was that once you got home you saw that someone has answered your announcement that you are looking for a website to invest in.
And everything would have been fine, if only you got the money, and was ready to buy it right away.
The market for websites is not a steady market. Websites get bought and sold all the time. And if you don't have the money to invest in a website that deserves it, someone else will have them and will do it. Instead of you.
It will be much easier if you saved the money prior to publishing the announcement that you are eager to buy. That way you won't have to put up with the resentment of someone else buying what you wanted for yourself.
And if you already have one, here is how to monetize a WordPress website, just so you get your budget in time to invest in another web property.
Invest in Website That has Potential
Yeah, yeah! Of course, you will do that. But how to differentiate the web properties that could be a monetization bomb from those who will simply sink into the void?
There is no simple answer to that question. Yet, there are a few questions that you should ask the to-be-previous-owner.
Traffic
How much traffic does the website get? What channels does it get the traffic from? How much the traffic cost the owner?
The traffic if there is any, could be beneficial or harmful. If the traffic costs money but doesn't bring any it obviously is harmful and unnecessary. Yet if the to-be-previous-owner missed it, you may want to bring more traffic from social media, or by implementing the basics of search engine optimization.
Monetization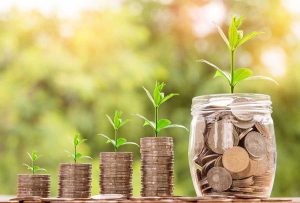 Does the website make any money? If so, how? Could you continue making money from the website without changing anything about your life (in other words, will you have to start selling products which will be related to keeping, packing, and sending them. And moreover track whether or not you have the products in stock)?
This could be the start of a business. Yet, it could be just another responsibility that may or may not be worth your time. So, you need to consider how the website gets monetized.
On the other hand, if there is no money coming from the website you are about to invest in, try to figure out whether you will be able to monetize it by, say, becoming the best in the affiliate marketing. Everything else will result in you investing in a website that will never repay you. Beware!
Final Thoughts
To invest in a website could be really fun and profitable endeavor. Yet, there are some simple rules that you need to follow when you are about to invest in a website that you know nothing of. Moreover, you probably won't know the person you are buying from.
Yet, while you know how to maintain a website, and how to migrate a WordPress website, once you obtain it, and you have the budget ready and ask the right questions and look for the right signs of the website's potential, you are good to go.