What is Webmail?
Webmail is a web-based mail application that allows you to access you mailbox from any device with a web browser.
What Type of Mail Program Do You Offer?
The mail application offered by AwardSpace is called Roundcube.
How Can I Access Roundcube?
Roundcube can be accessed in two ways:
through the AwardSpace Control Panel
Sign in to your Awardspace web hosting account and visit the Email Accounts page. Click on your mailing address and open up the WebMail menu.
In order to access your mailbox, either click on the RoundCube button inside the Roundcube pane or follow the mail.mydomain.com link. In our example, we've used mail.mydomain.dx.am.
Note: If you're an iPhone user and wish to configure your AwardSpace e-mail account on your mobile device, you can use the iPhone Configurator tool for that purpose.
The second option is to access Roundcube directly in a browser. Our Roundcube mail application is available at https://www.mailindeed.com/roundcube/.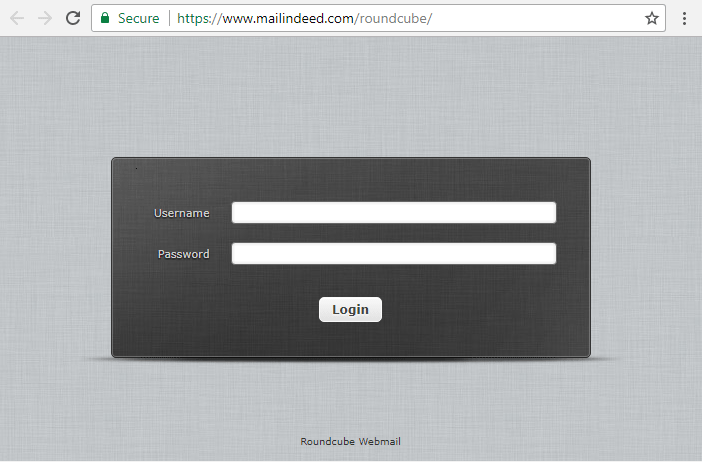 Enter your username (e-mail account) and password, after that press Login.